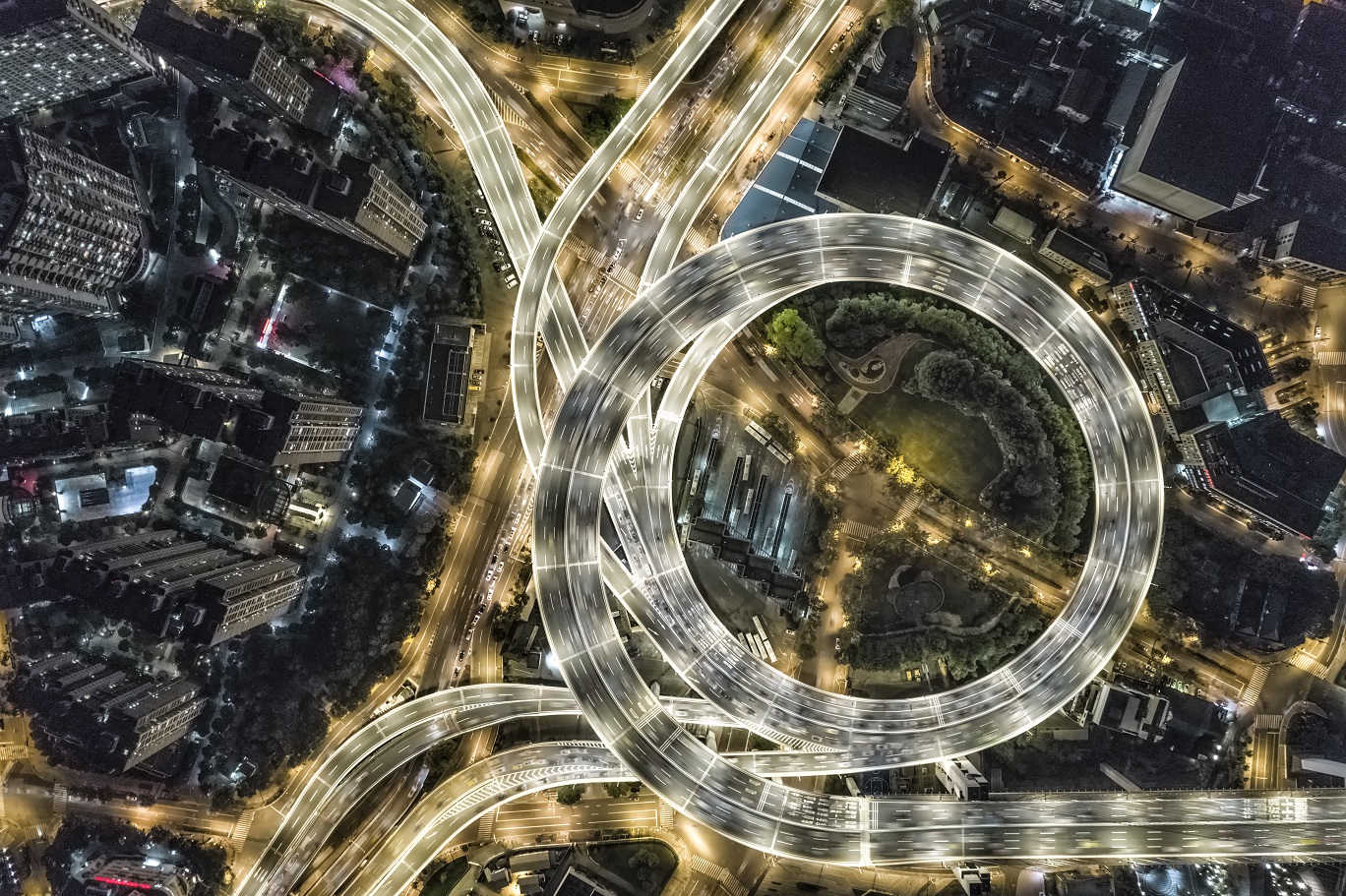 JLL's latest research on 'Innovation Geographies' assesses over 100 cities worldwide to identify cities which have the strongest innovation ecosystems and the depth of talent to support a successful innovation economy. Our research shows that real estate capital flows to cities with the strongest innovation and talent characteristics, while tech-savvy cities with highly skilled workforces also attract corporations seeking to hire the world's best employees.
Top 20 innovation geographies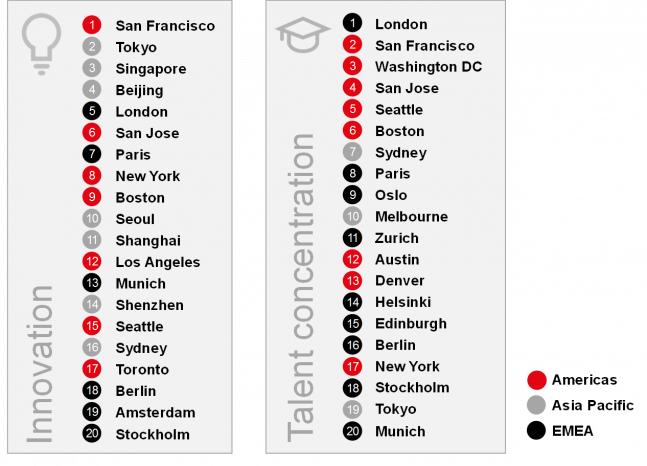 The evolving geography of innovation
Although San Francisco is still the world's most tech-savvy metro area, US cities no longer dominate in innovation. Asian cities have a much stronger presence in our ranking than they would have had even a few years ago. Three of the top five most innovative markets–Tokyo, Singapore and Beijing–are in Asia Pacific, while the likes of Seoul and Bangalore continue to expand their capabilities and global reputations as leading tech hubs.
JLL's research highlights the ascendency of China's major cities as hubs of innovation. Beijing has developed a deep-rooted innovation ecosystem–it has nurtured the most unicorns outside of Silicon Valley and is the third largest destination for venture capital funding. It is joined in the global Top 20 by Shanghai and Shenzhen. Shenzhen, home to a new breed of globally competitive, tech-savvy corporations is playing an increasingly important role on the world stage and is attracting talent from across China. Remarkably, the city has the highest proportion of the 'engine room' population globally–in other words those in the 20 to 40 age bracket. Home to companies including Huawei, ZTE and Tencent, Shenzhen is also the second-largest generator of international patent applications in the world.
Well-established Global Leaders such as San Francisco, London and Tokyo, also face increasing competition from several smaller, more agile cities, such as Austin, Amsterdam and Munich; cities that are building impressive globally-competitive innovation ecosystems supported by exceptional talent pools. The Australian cities of Sydney and Melbourne are another pertinent example, making the global top 10 for talent. The attractive lifestyle offered by these cities has contributed to strong demographics which, combined with a robust university infrastructure, make them strong contenders on the world stage for talent.
Real estate capital follows innovation
Innovation-oriented cities have a strong competitive advantage in today's technology-driven world. Of the 109 cities analysed, the nine leading global markets–Boston, London, New York, Paris, San Francisco, Seattle, San Jose, Sydney and Tokyo–accounted for around 37 percent of total annual commercial real estate investment volumes over the past decade. Cities that rank just below these leaders, outperforming on either talent or innovation, have seen a significant uplift in transaction volumes since the global financial crisis. For example, real estate investments in Washington DC, a talent-rich city, have grown by 260 percent while in Stuttgart, an innovation-centric city, volumes have almost tripled.
As we move towards the end of a very lengthy real estate cycle, structural factors play an increasingly prevalent role in helping to identify those cities with long-term growth potential.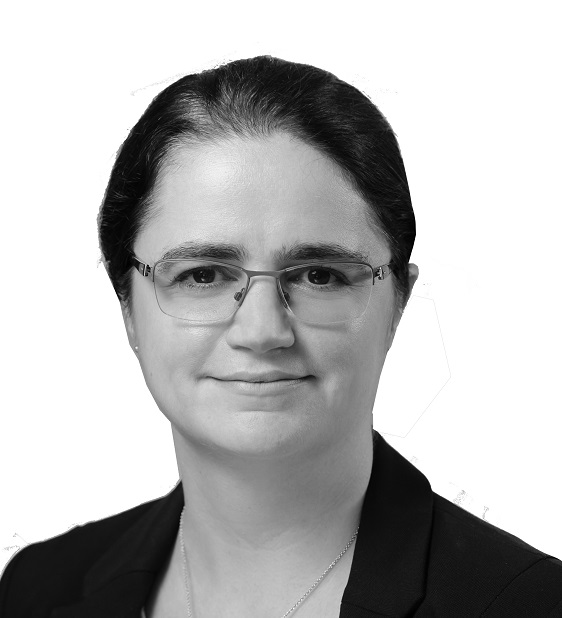 "Targeting innovative cities has now become an explicit part of investment strategies," says Carol Hodgson, Director, Global Research at JLL. "Our research also shows that innovation-centric cities appear to be more resilient to economic shocks. During the last downturn, these cities saw average real estate capital values fall less and bounce back more quickly. These include cities such as Seoul, Berlin and Chicago."
Attracting corporate occupiers
Like real estate investors, corporate occupiers also search for locations that have advanced innovation ecosystems. These cities sustain highly skilled workforces and are best placed to succeed in the future. The 'war for talent' is further intensifying corporate focus on talent hotspots.
The mature markets of Europe, the US and Australia are the world leaders when it comes to talent. Cities like London, San Francisco, Washington DC, San Jose and Seattle are home to cutting-edge universities along with well-qualified, growing populations. In London for example, 58 percent of the workforce have at least a bachelor's degree, the highest proportion globally.
For cost-conscious businesses, the most affordable cities relative to their innovation and talent offerings are smaller markets like Austin and Helsinki or the Australian cities of Melbourne, Brisbane and Perth offering a significant discount with rents up to 67 percent lower than in Sydney.
About this Content