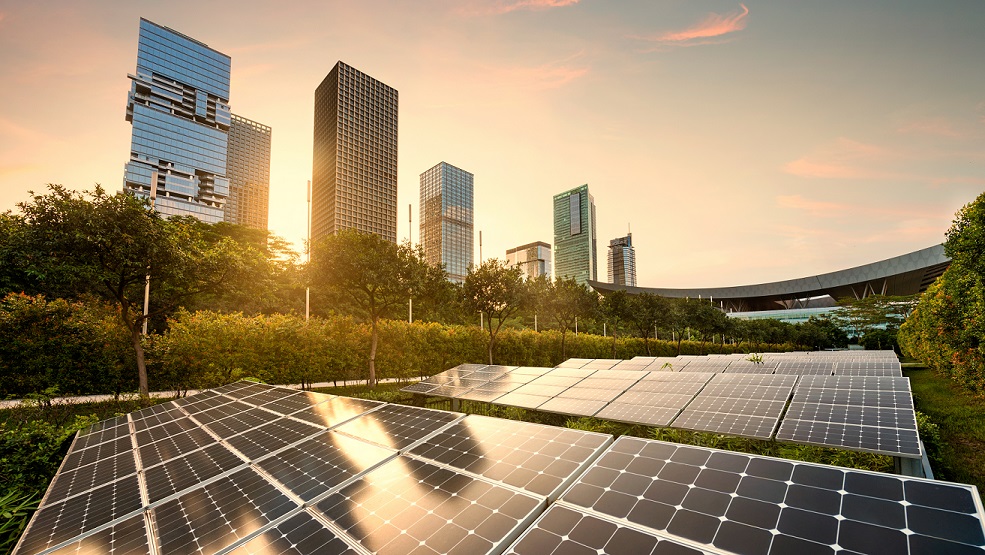 The growth of China's cities over the last three decades has been extraordinary, characterised by unrivalled economic expansion, record levels of investment and ambitious new infrastructure projects. Now, the Chinese economy is entering a new phase of its evolution, marked by a shift towards a smarter, more sustainable model of urban development. China's cities are the key sites of this change–becoming true hubs of innovation for dynamic home-grown corporations, and are more actively addressing widely-publicised issues around pollution, liveability and resilience.
In JLL's latest research, China12: China's Cities Go Global, 12 mainland Chinese cities have been identified as being at the forefront of this remarkable transformation, China's most 'future-proof' cities. While these 12 cities may not all be familiar, these dynamic urban economies are setting themselves up as pioneers domestically and increasingly as leading hubs of global interaction and influence.
China's megacities–Beijing and Shanghai–unsurprisingly emerge as the country's most 'future-proof', best equipped to embrace and benefit from China's changing economic direction. Beijing's concentration of leading universities, research institutions and political power are matched by Shanghai's well-rounded and diverse offer to both businesses and residents.
There are two particular 'cities to watch' that have been identified in JLL's research. Shenzhen–the hardware and manufacturing hub which neighbours Hong Kong–is the standout. Developing rapidly through a complementary relationship with Hong Kong, the city possesses a burgeoning world-class innovation system, from China's largest, most internationalised firms to ground breaking start-ups. This has helped the city establish itself as a magnet for ambitious, entrepreneurial talent within China. It is from Shenzhen that many new products and innovation of the next decade will emerge.
Alibaba, the domestic e-commerce giant, is one of the private firms at the forefront of China's current phase of development, innovating within its core businesses and fuelling China's start-up scene with huge volumes of investment. The company has been at the vanguard of Hangzhou's emergence as a key corporate location for innovative 'next-generation' firms, as the Alibaba alumni and supporting businesses cluster in the city.
While these are the standout cities, a number of China's industrial powerhouses stand on the verge of becoming innovation hubs, from Chengdu in West China to Nanjing in the East. Many of these cities face familiar challenges, from 'brain drain' to coastal hubs to questions around quality of life and pollution that must be tackled if they are committed to continuing their rapid ascents.
Innovations, products and companies coming out of these cities are already globally competitive. The massive scale and uniqueness of China's domestic market has provided a fertile breeding ground for companies, particularly in the consumer and digital spheres. China's digital ecosystem, driven by WeChat, is as sophisticated as any in the world, covering social media, payment, interaction with businesses, bill paying and a wide range of additional services. The fast-moving economies of Asia and Africa are likely to be the primary major beneficiaries of Chinese innovations, as the Belt and Road Initiative encourages the spread of Chinese firms into new markets. Increased Chinese activity will also allow these fast-growing cities to absorb China's experience of managing rapid growth, offering a new development model for emerging cities.
China is investing heavily in core technologies, as they seek to build their own leading high-tech products and end reliance on imported technologies. From AI to semiconductors, the Made in China 2025 is building China's capabilities in key industries–while Chinese businesses have been acquiring firms internationally to bolster domestic expertise.
Over the next decade, China's economy will continue to evolve, efficiently targeting key sectors to shift up the value chain. Despite difficulties, China's overseas engagement will grow, through the Belt and Road Initiative and the ongoing globalisation of Chinese firms, driving its leading cities of Shanghai and Beijing to true world city status. The rest of the China12 will continue their rise, becoming globally recognised sources of businesses, capital and innovation. While the detail and pace are unclear, and debates rage about China's future, the direction of change is clear.
About this Content