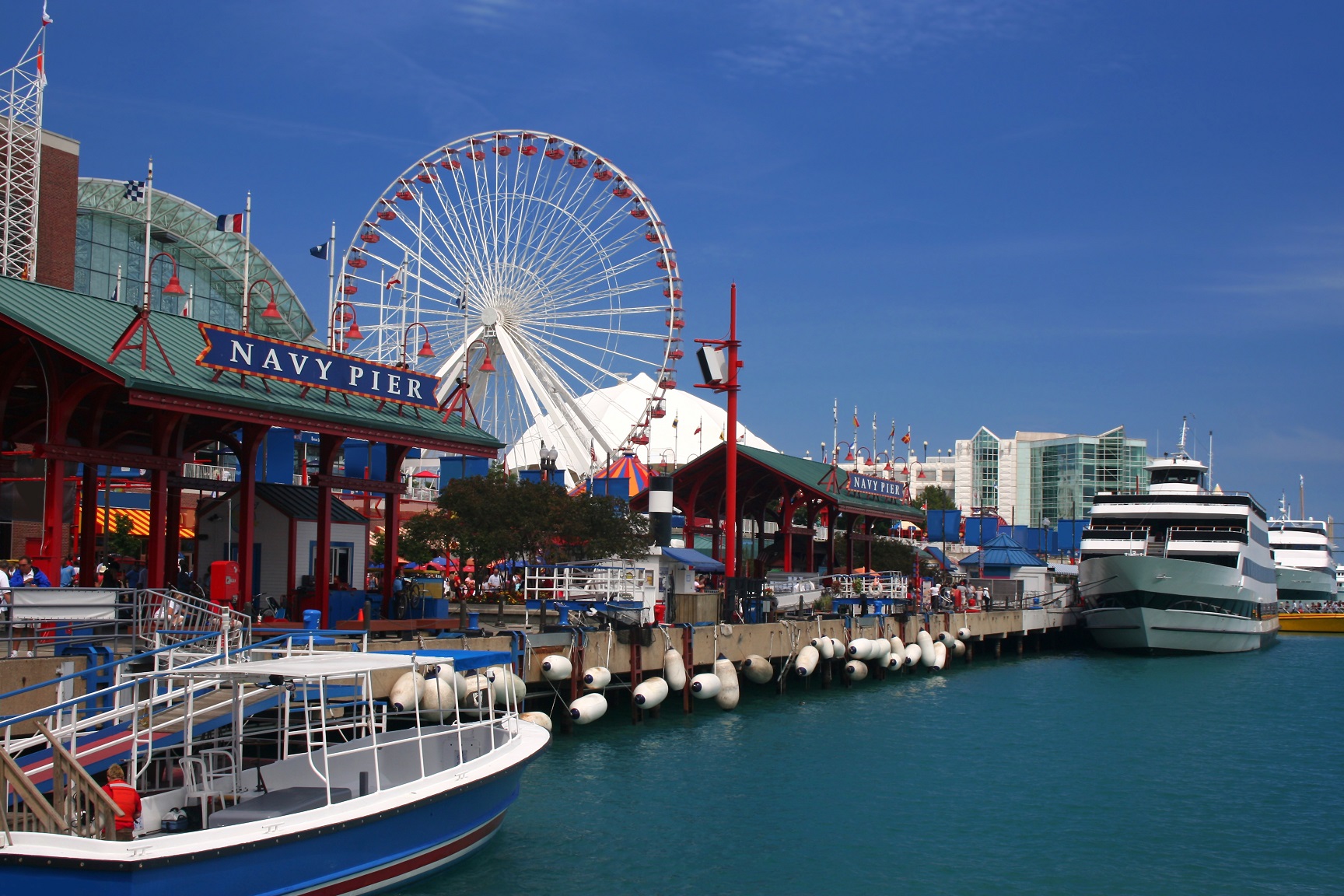 Chicago's Navy Pier is piloting advanced technology for a data-driven approach to safety and customer experience as it prepares to reopen to visitors.
One of the Midwest's most highly attended leisure and cultural destinations, Navy Pier typically welcomes around nine million visitors a year. Like many places, the venue had to temporarily close in September 2020 due to the COVID-19 pandemic.
In preparation for its reopening this spring, Navy Pier is working with NTT alongside govtech accelerator City Tech Collaborative on new measures to ensure guest safety and confidence, and increase resilience against future disruptions.
Using optical sensors and other devices, combined with data analytics, NTT will provide real-time insights on the number of people near and within Navy Pier, including space occupancy statistics and usage patterns for outdoor areas and facilities.
The initial phase will see NTT's Smart Solutions deployed in three locations to enable Navy Pier to manage capacity, implement physical and operational design changes and set the foundation for a trip planning tool.
"Navy Pier is a top destination for culture, entertainment, education, and community among Chicago residents and guests from all over the world," said Mark Thompson, Vice President of Data, Analytics & Strategic Marketing for Navy Pier. "As a non-profit organisation, Navy Pier is especially grateful for partnerships with NTT, City Tech, and other leading partners that are helping ensure that the Pier will bounce back from COVID-19 stronger than ever."
Tried-and-tested technology
NTT's suite of Smart Solutions is designed to calibrate and curate data to reveal trends, insights and predictive analytics that can drive better business decisions for city leaders and venue managers.
They have previously been used to support public safety and park management in Las Vegas and elsewhere, for kerb management at the University of California, Berkeley, and to improve fan experience by IndyCar.
Following COVID-19, transit agencies are increasingly adopting the tools to help bring passengers back to public transport safely.
Tim Conway, Group President of Public Sector, NTT DATA Services, said: "It is important for citizens to have safe access to public spaces, especially in this challenging environment. NTT is applying cutting-edge technologies and investments in innovation as well as drawing from its significant commercial sector experience to help governments deliver vital services to citizens."
Working with partners such as City Tech Collaborative, NTT is building a scalable solution that can be applied to venues across the US and beyond.
As well as contributing to Chicago's recovery from COVID-19, the Navy Pier pilot will also help NTT further develop its 'Back to Work' solutions which support organisations worldwide to address the new challenges they face in the wake of the pandemic.
About this Content