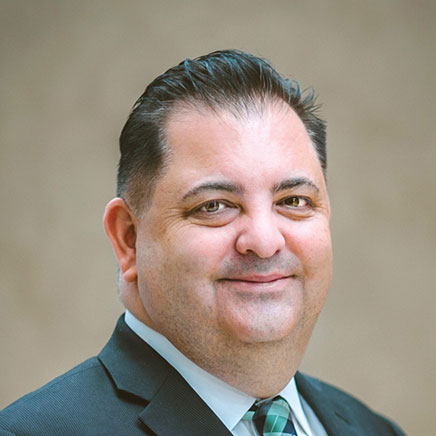 Las Vegas expands smart parks initiative
27 May 2020
by Sarah Wray
Following a pilot, Las Vegas is adding more smart city technology within its downtown innovation district, including at two new locations in the city's Community Healing Garden and on part of Las Vegas Boulevard.
Through a partnership with NTT, which started in 2018, Las Vegas has deployed cameras, audio sensors and IoT technology to help manage transport issues such as wrong-way driving and potholes as well as to monitor large crowds, gunshots, breaking glass and vandalism.
NTT is extending the project so that Las Vegas officials can access a dashboard to view data streams and analytics. Real-time alerts and predictions will allow the city to track and review events as well as dispatch safety and maintenance staff.
Through the proof-of-concept, wrong-way driving was reduced by around 40 percent, Michael Sherwood, Director of Innovation and Technology, City of Las Vegas, told Cities Today. The data from cameras and sensors informed adjustments such as new signage and driver education interventions.
"As we accelerate our smart cities project in Las Vegas, it demonstrates how a more connected society directly benefits citizens," said Bill Baver, Go to Market Leader, Smart World Team, NTT. "Cities like Las Vegas are capitalising on successful pilots and beginning to imagine the benefits these technologies can have for their residents and visitors. However, smart is not confined to city limits, as it also extends to stadiums, shopping malls and manufacturing facilities by leveraging similar concepts that have been proven successful in Las Vegas."
Smart parks
Vegas is one of the first to deploy smart city technology in parks. Following a trial at two locations, twelve more will soon be equipped with sensors.
"We don't think anybody in this space is really doing the kind of things that we're doing around capturing data in parks," Sherwood commented. "There's very little data that cities have on their parks."
He said understanding how many people come to parks, how they move around and which facilities they use helps improve maintenance and operations, and drives better decisions about investment, expansion and new services.
There is an enforcement aspect, too. If the park is closed, for example, and someone is detected, an automated recording will ask them to leave, before alerting officials. Staff can use a PA system to communicate before taking further action.
Based on trials in two parks, Sherwood said: "This is a great tool where we see a lot of efficiencies as far as our public safety personnel. You don't have to physically drive to the park to provide safety; you can monitor it remotely." He noted that the technology also makes it easier for staff to remotely identify issues such as rubbish build-up so they can be addressed quickly.
No personal information
Sherwood said that despite some initial apprehension about the use of this technology in places such as parks, "the majority of individuals embrace a higher level of safety in a public space".
"Some people had concerns in the beginning," he commented. "But this is for providing safety. I think people sometimes look at it the wrong way and immediately assume it's 'Big Brother' and it's intrusive."
He explained: "We don't do anything with any personally identifiable information at all," adding that he believes the systems are less invasive than CCTV deployments in Europe, for example.