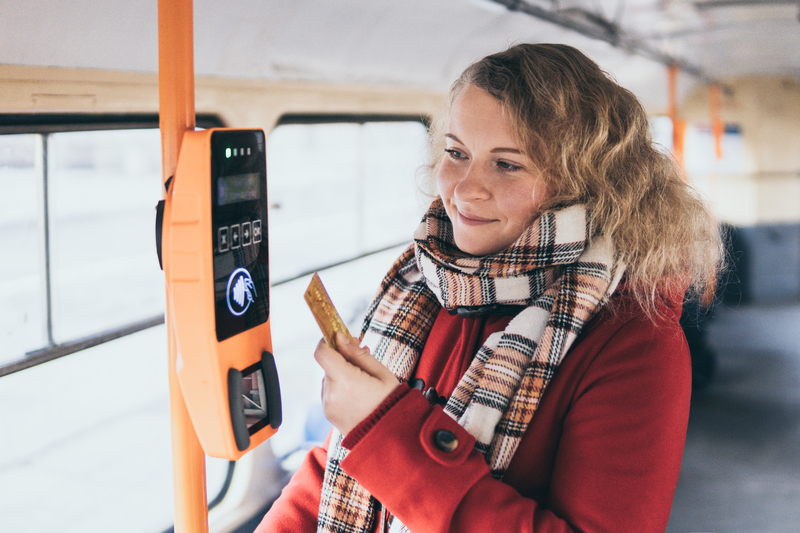 This article is in partnership with NTT.
NTT works with cities, public transit agencies and departments of transport (DOTs) to help them leverage data and analytics to improve passenger experience, safety, and operations.
The company is seeing an increase in projects in these areas as cities not only respond to the ongoing pandemic but also prepare for what comes next.
Sarah Wray, Cities Today, talked to Bill Baver, Vice President, NTT SMART World, about the key trends he is seeing.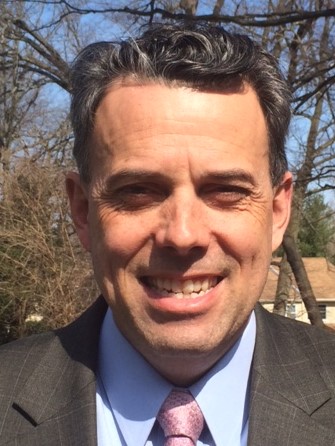 Sarah Wray (SW): Public transport usage has plummetted during COVID-19. A year into the pandemic, what are you now seeing among your clients?
Bill Baver (BB): Without doubt, COVID-19 has had a negative impact on public transport usage across the globe. We believe this remains pretty flat, especially in the countries where the pandemic is ongoing and most companies have asked their employees to work from home.
However, some cities have been trying to accelerate 'back to work' initiatives to ensure their city centres and business districts remain alive and also to offer a chance to those citizens who have suffered during a long period of isolation to finally go out and meet relatives and friends, where allowed by the local regulations.
The environmental aspect is also a concern – with more citizens using their private vehicles, there is a risk of increasing CO2 emissions and therefore increasing the level of air pollution in our cities.
We are also noticing that citizens are not using public transport as they do not trust the data they are receiving. We are focused on providing the data that agencies and citizens can trust, so they can make decisions that best fit their objectives and use of devices.
These aspects are certainly pushing cities around the world to look for alternative solutions and this is where we have been having conversations to explain how data can support them.
SW: How do you see the pandemic changing the operations of your customers in the longer term?
BB: Going contactless and using mobile applications and smartcards is certainly a big trend for DOTs right now. The ones we are talking to are looking to leverage smart technologies and data for two main reasons. On one side, they are keen to offer a better service to make sure their passengers feel safe when travelling. This includes sharing data on trains and platform occupancy to allow people to better plan their journey, or offering contact-free automatic temperature checks at stations to identify unwell passengers.
On the other side, they want the ability to understand the capacity of certain stations in real time to design and revise communication, operations and safety rules dynamically.
All of these options are leading towards the concept of Mobility-as-a-Service (MaaS). That is an area we are focusing on to provide support to our customers and leaders. This will allow them to easily scale up or down the frequency of their trains, for instance, and also to offer a service more aligned with passengers' demands and needs.
SW: Many companies look set to continue with remote working, at least some of the time. What do you think this means for transport services long-term and how can agencies best respond to this uncertainty?
BB: While increasingly working from home, citizens will still need to move across their cities to reach services not available in their neighbourhoods or simply to meet other people.
Agencies will have to adapt their services to the citizens' demands and needs and be ready to expand or reduce their networks accordingly. Perhaps demand on the weekends might increase compared to weekdays or maybe in the evenings after working hours.
Agencies need to collect and analyse this type of information to transform services while maintaining operating profits. This means matching their offer with passengers' demand, and therefore reducing unnecessary costs.
These options further accentuate the idea of MaaS for our customers and the industry.
Supporting this effort across multi-modal transportation options, as well as supporting this for cities and DOTs, allows organisations to look towards the future vs just reacting to the current situation.
SW: We now have vaccines rolling out and there is hope that more cities will begin to open up again later this year. What should cities and transport agencies be doing now to ready themselves and their services?
BB: Vaccines will hopefully help cities to open up again but some citizens will still be afraid of crowded areas and will probably feel nervous about public transport.
DOTs need to take all the necessary actions to assure passengers that it is safe to travel. New health and safety standards will need to be adopted and new tools, like journey-planning mobile apps based on real-time and predictive occupancy, need to be launched to empower citizens to make the right decisions for their safety and wellbeing.
Passenger confidence is key. Ultimately DOTs need to place the citizens at the centre of their initiatives and ensure all plans are tailored to their needs. We believe data can help DOTs provide the relevant evidence for passengers to feel confident again and to start using public transport without feeling unsafe.
Confidence in the data is critical for citizens to make their own decisions, and hopefully, public transport agencies will spend the time now to gain more confidence and determine the reliability in the data being gathered, analysed and rendered back to the citizens.
Getting these aspects set up will be critical for transport organisations moving forward.
One example is the state of Victoria in Australia, which is enabling citizens to regain confidence in public transport by leveraging data. Using Victoria's new online RideSpace tool, public transport users will be able to see in real-time how busy metropolitan trains and stations will be before they get on board and can therefore plan their journeys accordingly.
In partnership with:

Image: Leonovo | Dreamstime.com
About this Content