Cities of Innovation: Heidelberg
Key indicators
ICT Infrastructure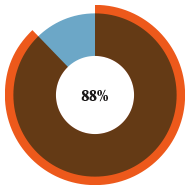 Access to 50 Mbps and higher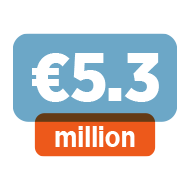 State and Federal ICT funding
— Heidelberg acquired €5.3 million on a state and federal level to provide broadband and ICT infrastructure to areas still lacking it
Local, national and international transport links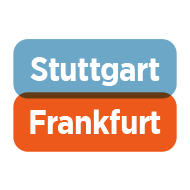 Local airports (1h by train)
International destinations (Frankfurt Airport: 70 million passengers)
— Ideally located in the heart of Europe and in the centre of the Rhine-Neckar Metropolitan Region Stuttgart and Frankfurt airport 1h away by train, connecting to more than 200 international destinations
University links and access to talent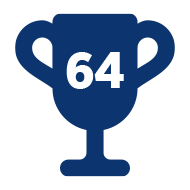 QS World University ranking (Heidelberg University)
Students
— 10 universities/vocational colleges — Research centres in the region: · Heidelberg Technology Park · SkyLabs development — 88% of the workforce work in tertiary sector
Costs and availability of workspace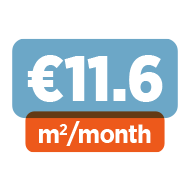 Average city office rent 2017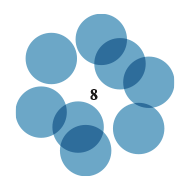 Co-working spaces
— In 2017 the average rental rate for offices spaces was at €11.60 m2 within the city and at €12.70 m2 at the city fringe Co-working spaces include DAI "Makerspace", the "Action House", Coworking D16, Regus Management GmbH, Design Offices GmbH and "Fensterplatz"
City support for start-ups and SMEs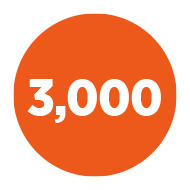 Affordable workspace (squared metres)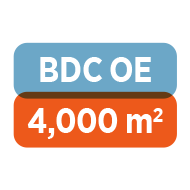 New available workspace (Mid 2019)
— BDC OE 4,000 m2 The Centre for Cultural and Creative Industry offers 3,000 m2 of affordable space for 100 businesses and freelancers The Business Development Center Organic Electronics (BDC OE) will offer 4,000 m2 of rentable space for startups
Financial support and access to investors & accelerators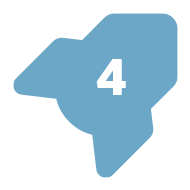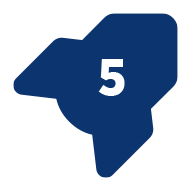 University & city accelerators
— 3 city accelerators: · Heidelberg Technology Park · Heidelberg Start-Up Partners e.V. · Makerspace (DAI Heidelberg) — 2 university accelerators: · Grunder-Institut · Industry on Campus
Additional information
ICT Infrastructure
Heidelberg has acquired €5.3 million at the state and federal level to provide broadband and ICT infrastructure to the remaining (mostly industrial) areas which do not yet have adequate coverage.
If private providers are not able to install broadband within the next three years, the city of Heidelberg will coordinate the further expansion of the ICT infrastructure.
Local, national and international transport links
Trains connect around 70 million passengers to more than 200 international destinations
Heidelberg invests hundreds of millions of euros in its public transport and convincing the public to use it, by making cycling, walking and car-sharing readily available. For those who still drive, initiatives such the Green Wave– a system that reduces the time drivers are held up at red traffic lights, helps to reduce emissions.
Heidelberg is in Germany's top five for car-sharing, with 1.27 vehicles per 1,000 inhabitants. The station-based car sharing model run by Stadtmobil Rhein Neckar AG offers 107 stations which are completed by a free-floating car pool, called JoeCars. In addition to car sharing in general the city of Heidelberg runs its own trial carpool Eco Fleet Services, a platform designed by Fraunhofer IAO.
The city has 42 electric vehicle charging points rising to 150 by the end of 2020 and 33 bike-sharing stations run by VRNnextbike, which also operates in 11 other cities within the Rhine-Neckar Metropolitan Region.
University links and access to talent
In 2019, Heidelberg University was ranked 47th in the world by Times Higher Education.
The University of Heidelberg partners with external research bodies and businesses, which has led to a large number of successful start-ups.
Heidelberg's Technology Park includes companies and research institutions from the fields of biotechnology, medical engineering, information and communication technology, environmental economics and environmental engineering. It is one of the most important centres for biotechnology research in Germany, and a leading location worldwide.
Several top international companies such as BASF, Merck and Roche Diagnostics conduct their research there. The Technology Park is the result of a joint venture between the City of Heidelberg and the Rhine-Neckar Chamber of Commerce and Industry.
In the Industry on Campus project, Heidelberg University collaborates with companies, research and educational establishments from across the region. An example is the InnovationLab, which was set up to develop new solutions in the field of organic electronics. The InnovationLab is part of the Forum Organic Electronics leading-edge cluster, which received an award from the German Federal Ministry for Education and Research and which is funded by the universities of Heidelberg and Mannheim and the companies BASF, Merck, Freudenberg & Co., Heidelberger Druckmaschinen, Roche Diagnostics and SAP.
Since 2008, Germany's biggest image processing centre – the Heidelberg Collaboratory for Image Processing (HCI) – has also had its headquarters in Heidelberg. Here, some 80 scientists conduct basic research in the field of image analysis. The Nikon Imaging Centre in Heidelberg provides excellent conditions for work in the area of optical microscopy. And at the Catalysis Research Laboratory (CaRLa), postdoctoral researchers from the university work side-by- side with BASF employees.
Key employment sectors are professional, scientific and technical activities (9,896) and health and welfare (22,848).
Costs and availability of workspace
Following the departure of the US army, Heidelberg was presented with a once in-a-lifetime opportunity: 180 hectares of land for redevelopment – roughly twice the size of the Old Town. This will create – along with various other use cases – a considerable amount of work spaces. Heidelberg Innovation Park (hip) is currently taking shape on the 15 hectare site that was formerly Patton Barracks. The site is in an easily accessible location on Speyerer Strasse and directly adjacent to Bahnstadt, the city's new district of the future. The main station is within walking distance and there are several tram and bus stops on the site itself.
hip (Heidelberg Innovation Park) will create solutions for the digital world. Short distances, an open campus atmosphere with attractive meeting places, and f lexible usage models in the buildings will promote cooperation between creative minds. The environment will help to ensure that ideas and scenarios will evolve into joint projects involving industry, research and business. Both the City of Heidelberg's own digital agency and the state-funded Digital Hub for the Rhine-Neckar metropolitan region will have a presence in hip to support start- ups and established companies in their ongoing expansion.
hip will also create all the conditions necessary to promote exchange between people. Joint events, lectures, forums and presentations will be held on a regular basis. The park will have its own app, allowing companies located at hip to connect. hip is planning a development centre for innovative entrepreneurial ideas in the field of organic electronics (BDCOE).
A 4,000m2 space will contain a multifunctional office and laboratory building for start-ups.
The Sino-German High-Tech Park will be home to the R&D departments of major Chinese companies, economic zones, research institutions and development platforms belonging to cities and associations. The aim is to create a centre for start-ups, development and innovation which will play a bridging role between Germany and China.
All the buildings will be equipped with fibre optic broadband. The project also considers new forms of working, such as co-working spaces or makerspaces. In addition, a large sports arena with capacity for up to 5,000 spectators is to be constructed on the southwestern edge of the site.
City support for start-ups and SMEs
Heidelberg Start-Up Partners e.V. offer several programmes for startups with a scientific, technological or knowledge based focus.
Financial support and access to investors & accelerators
— €30M public funds for startups
— Several accelerators including: Venture Villa and Hafven Smart and City Hub
— Several private investors
Additional information
In 2018 Heidelberg was awarded the Digitale Zukunftskommune@bw for its landmark project concerning new digital public services. For its activities in nature protection, Heidelberg has been chosen as a project in the UN Decade on Biodiversity.
In 2017 Heidelberg won the Ausgezeichnete Orte im Land der Ideen competition in Berlin – the #getthemayor campaign was an innovative approach in civic involvement, where citizens were asked to invite the mayor to specific locations in the city to discuss problems.