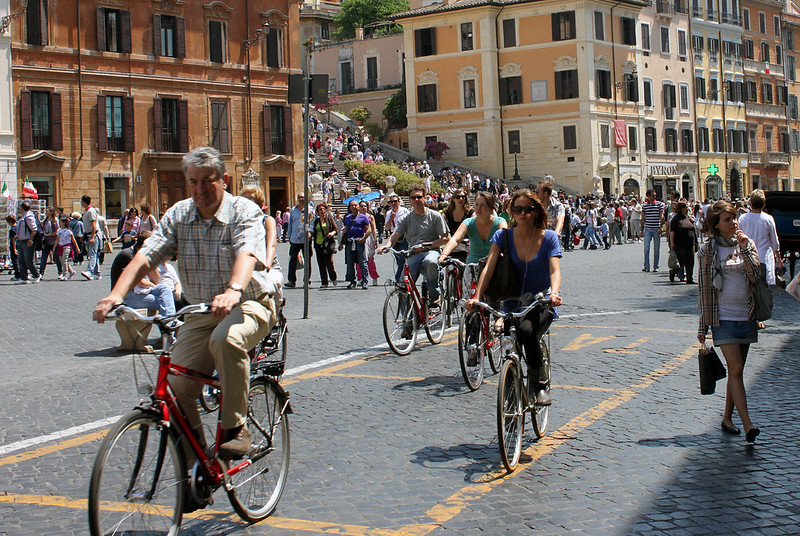 Photo: Tejvan Pettinger (Flickr)
Intermodal mobility is key to Rome's recovery
18 June 2021
by Christopher Carey
With European cities cautiously reopening as pandemic restrictions ease, getting people back on public transport will be no easy feat.
While ridership numbers are slowly rising after falls of over 90 percent in some cities, many remain hesitant about close-proximity travel and are opting for single-occupancy car journeys instead.
To counter this trend, other more sustainable solutions, including micromobility and on-demand services, are becoming increasingly relevant.
At a recent Cities Today online roundtable, transport leaders from across Europe explored what this reimagined transport ecosystem might look like.
First and last mile
Enrico Stefano, Chair of the Transportation Committee, City of Rome, said: "From a short-term perspective we strongly believe that intermodality is the key in our city today, especially after the pandemic.
"While Rome is as big as London geographically, [London has] over three times the population in the same area.
"Because we don't have a concentrated population, people often don't choose public transport and use the car instead – but this is really only needed for the first and last mile in most cases.
"I strongly believe that shared mobility and micromobility could be key for first- and last-mile journeys and can cooperate with public transport, such as the underground and buses."
Rome's Mayor Virginia Raggi has been a strong supporter of boosting active travel and micromobility, calling e-scooters an "innovative service that both citizens and tourists can use to travel around the city".
Raggi expanded the city's cycling network during the pandemic and authorised the city's first e-scooter fleet in May 2020.
The battery-operated vehicles have proved popular in the city due to Rome's steep hills, which can act as a deterrent for some cyclists.
Shifting technology
As new modes of transport have emerged, managing their use has created new challenges.
"We've seen a shift in technology in the last few years when it comes to digitalisation and automatisation," said Kristoffer Tamsons, Regional Minister for Transport, Stockholm Region.
"While we need to keep transit as the backbone, we also need to make it possible for new services to connect to traditional public transport in order to make it smarter and more efficient, creating new possibilities for seamless travel."
Private sector companies also have an important role to play.
"Innovative solutions to contextually incentivise behaviour change of passengers towards using sustainable modes of transport have an immediate impact on reducing carbon emissions and car usage to achieve sustainability goals," said Roman Oberli, CEO of Axon Vibe, a global start-up that delivers smart mobility solutions to public transport operators and authorities.
Tejvan Pettinger (Flickr)
Next article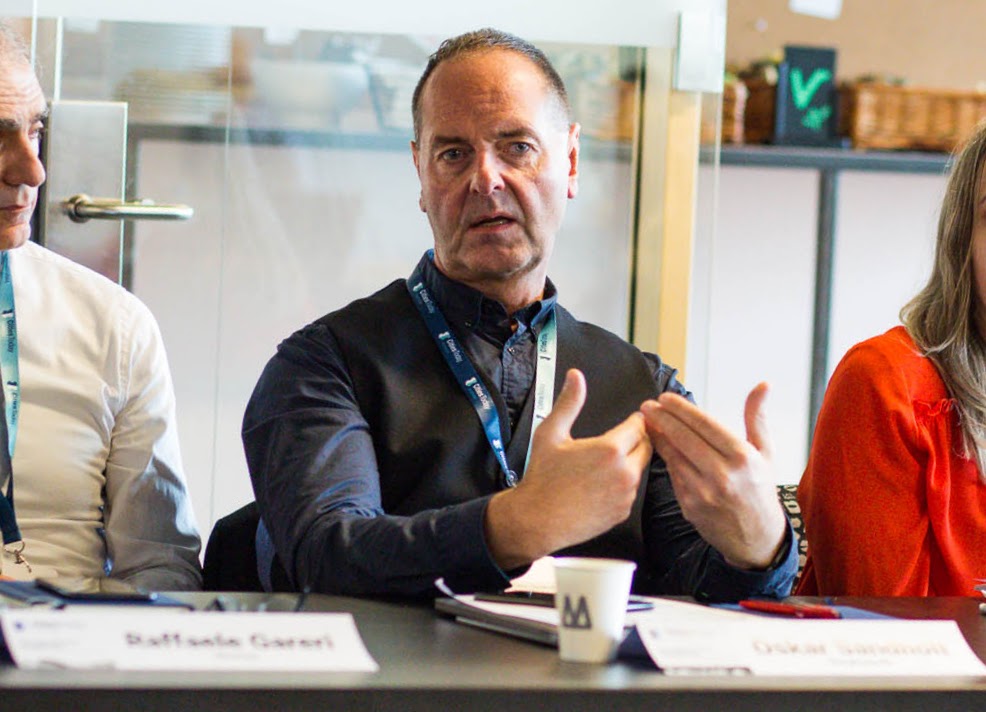 Pandemic underpins a new era for smart city data