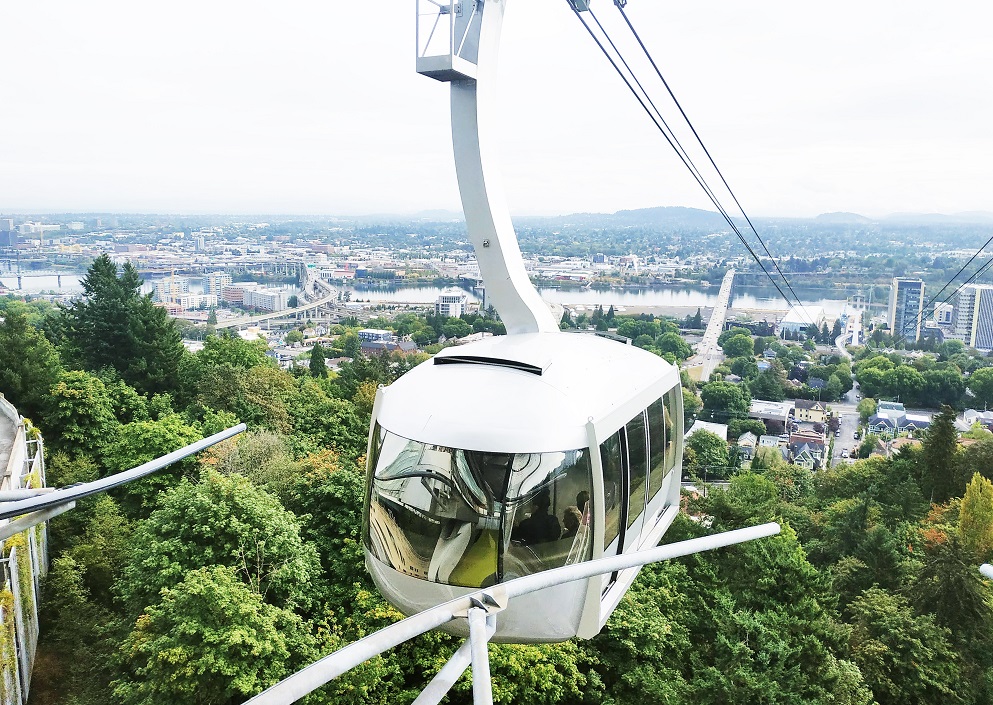 Transport planning in cities around the world can be a challenge. Economies centred around urban areas continue to attract people seeking higher incomes and greater opportunities. The result tends to be more cars, buses, trams, bicycles, and pedestrians, each jostling for a finite amount of space.
Issues arising from heavy congestion, longer commuting times, loss of productivity, increased public spending and poor air quality also tend to be exacerbated by seasonal and extreme weather events. At the same time, the relationship between urban and transport planning remains critical for global cities, where competition for talent, tourism, business, and investment has continued to intensify.
While some leaders have suggested futuristic ideas like flying taxis as possible solutions to congested cities, the Doppelmayr Garaventa Group has been helping others take advantage of a more down-to-earth and sustainable alternative to air travel: cable cars. Far from scenes of ski resorts and tourism attractions, the company's intelligent technologies have become an integral part of mass-transit networks in a diverse range of cities, completing millions of journeys that have enabled communities to connect.
Benefits include the ability to carry up to 6,000 passengers per hour in each direction, as well as low energy consumption and no local emissions. The adaptable nature and small footprint that cable car systems have, means they can be installed in built up areas without placing an impact on social structures in a city. They are also able to pass man-made, natural and environmental obstacles with relative ease.
Among the cities that have already embraced this technology include London, Singapore, La Paz, and Koblenz. Doppelmayr's cable cars have also extended road networks deep into neighbourhoods in cities like Bogota, where narrow roads mean buses aren't able to respond to demand for public transport.
In North America, Portland, has more than 2 million riders making use of the Portland Aerial Tram annually, which makes the 150-metre climb between Oregon Health & Science University's two campuses at South Waterfront and Marquam Hill. Without the tram, the city faced losing its largest employer and biggest taxpayer.
To show how the innovative ropeway enabled this unwanted and potentially economy-altering situation to be avoided, Doppelmayr invited a delegation to visit the tram during the 20-20 Cities meeting in Portland. The group, which included city and urban planning stakeholders from around the world, learned how the university had outgrown its main campus and was looking at options to expand.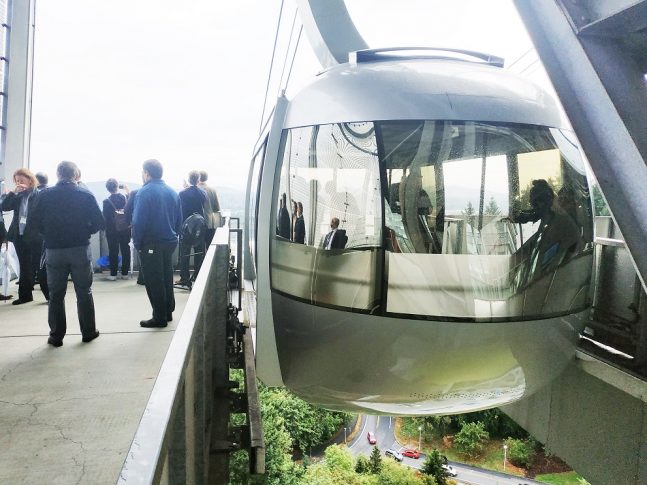 Given the need for doctors and patients to be able to walk between buildings, one proposal would have meant the university relocating outside the city. The only suitable alternative with sufficient space inside the city was a brownfield site at the bottom of Marquam Hill, but the bus journey would have taken 25 minutes and generated increased vehicle movements–something that wasn't accepted.
So, the company set about working with the university to develop a cable car system that would reduce the time it takes to travel between the two sites to just four minutes. Integration within the city's transport network was a key consideration, and stations were built to ensure seamless interchange. Bike valet parking and repair services located next to stations have also encouraged people to cycle to work.
The aerial tram has had other unexpected benefits. During severe winter weather, medical staff are still able to travel to the university when cars and buses cannot drive up the hill due to icy conditions. The tram has since won several architectural awards for visual impact.
For the city of Portland, the 10,000 daily trips made by the Portland Aerial Tram remain crucial to the city. Talented doctors can continue to do their important work. Businesses and investments linked to Oregon Health & Science University have been retained within the city limits. And, the tram has even become a tourist attraction in its own right, for the 8.6 million overnight travellers that visit the city.
Brought to you in partnership with:

About this Content