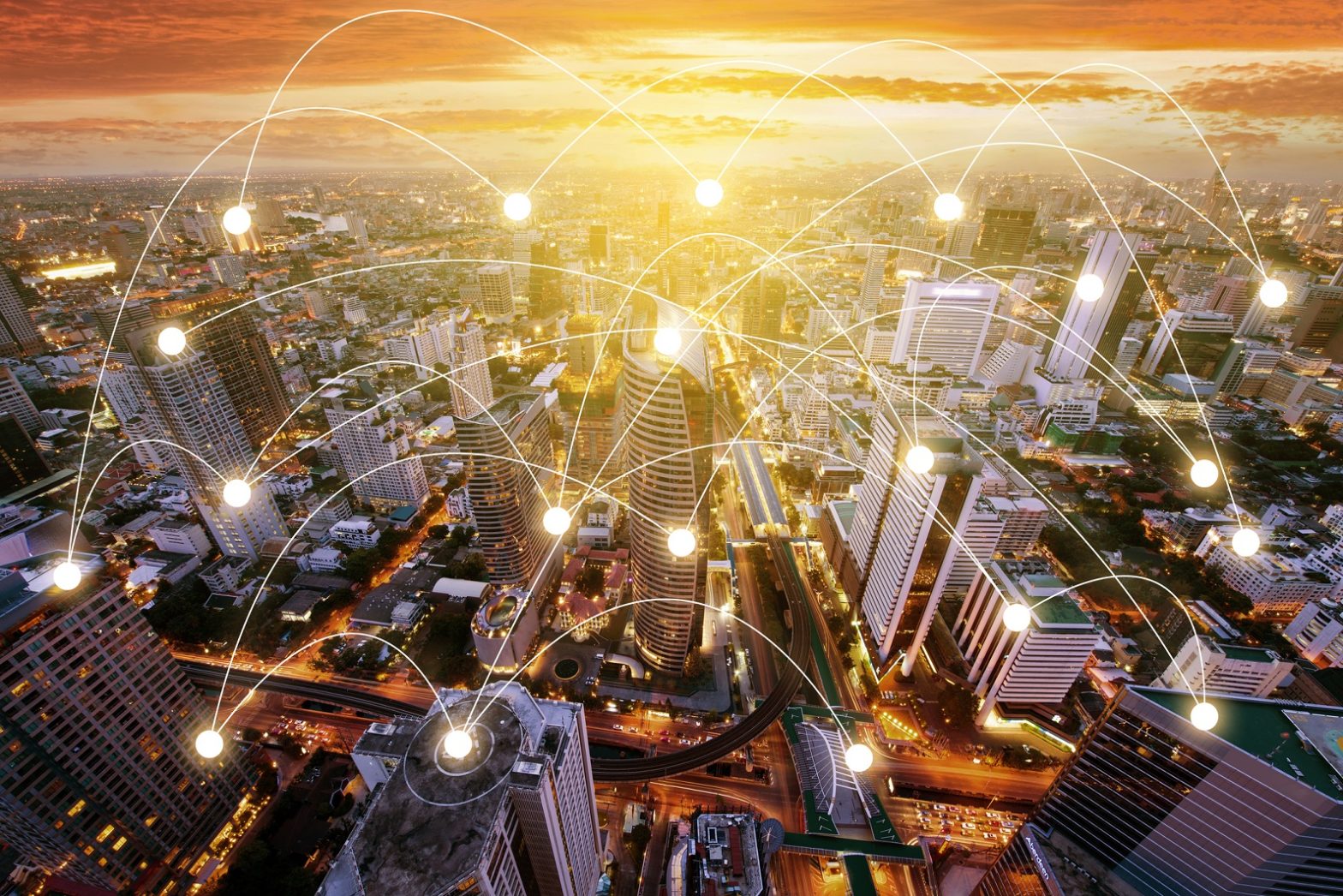 Photo: Dreamstime
Interoperable urban networks: Why open data models matter
Intelligent, resilient and open: that's how smart cities are normally described. All decisions about the wiser use of natural resources and energy, the reduction of emissions and waste, and the improvement of urban mobility and quality of life require different stakeholders to work together and share information. That means there is an urgent need to understand how data from multiple systems and sources can be accessed, managed and leveraged for the good of the community.
It is key for cities to use interoperable infrastructure and have an integrated system to control urban applications. It's time to get rid of single-application platforms which add inefficiency and costs, while hindering innovation.
Smart projects built on interoperable technologies have a far higher success rate, since they offer greater flexibility and scalability, and ensure the ability to integrate a number of different devices and applications on the same infrastructure, and to scale up and add new functionalities as needed. As far as information is concerned, interoperability also paves the way to a proper handling of data integration.
But how should an interoperable urban network be designed? Which connectivity protocol has the most promising track record of successful implementations? Existing Internet of Things (IoT) international standards such as LoRaWan, NB-IoT or WI-SUN are a good starting point. However, cities should be aware that these standards only deal with the network layer and the messaging protocol of IoT solutions. Simply put, they will not provide any specific data model and application services for urban use cases.
The result is that cities and utilities tend to go back to proprietary data models or application layers, and find themselves once again locked in and forced to chase expensive API integrations.
Swiss IoT specialist Paradox Engineering views it differently.
The first unified data model for cities and utilities
"We have always advocated open standards and are committed to creating multi-supplier, open solutions for cities and other smart environments," said Nicola Crespi, Chief Innovation Officer at Paradox Engineering. "This is the key reason why we joined the uCIFI Alliance together with our parent company MinebeaMitsumi."
The main goal of the Alliance is to unlock the smart city industry's growth by developing and promoting standardised IoT networks and solutions to address various use cases.
Leading uCIFI's Technical Working Group, Paradox Engineering contributed to the public release of the first unified data model for cities and utilities, which represents a significant step forward to ensure full interoperability between IoT devices connected to the same network.
"A common data model allows connected devices from one vendor to be replaced by equivalent equipment from a third party thus simplifying software integration. Cities are therefore reassured they will not be trapped into a proprietary technology, and they are wisely addressing the risk of failure or obsolescence," said Crespi.
The uCIFI Data Model leverages the Open Mobile Alliance's Light Weight M2M protocol and registry to describe smart devices and their properties. Currently, the 1.0 version defines more than 30 connected sensors and devices, and it will be extended to cover more soon.
An additional opportunity for suppliers adopting uCIFI on their products and devices is the ability to easily become compliant with TALQ, the smart cities protocol connecting gateways and central management software.
Heading for an open source mesh network
The unified data model is not the final step of the interoperability journey. "We are now working with uCIFI on the open source mesh network. The mission here is to define and provide an open-source mesh reference implementation that standardises the application layers on top of any 6LoWPAN/Wi-SUN certified mesh network", added Nicola Crespi.
Smart city applications may have specific use cases and requirements in terms of data bandwidth, device reachability and commissioning, and device-to-device communication in outdoor spaces (think of presence-detection sensors dimming remote luminaires), but these application services are now implemented only by proprietary solutions.
By successfully regulating this layer on 6LoWPAN/Wi-SUN, a standard protocol and process will be available for device and network commissioning, end-to-end security and device-to-device communication, thus guaranteeing full interoperability and marking the end of proprietary wireless networks for smart cities.
About Paradox Engineering
Paradox Engineering is a technology company that designs and markets Internet of Things solutions for open cities and other smart environments. Established in 2005 and headquartered in Switzerland, the company is the IoT Excellence Centre of MinebeaMitsumi Group, leading global provider of Electro Mechanics Solutions™, and controls Tinynode, which specialises in smart parking technologies.
For further information, please visit www.pdxeng.ch