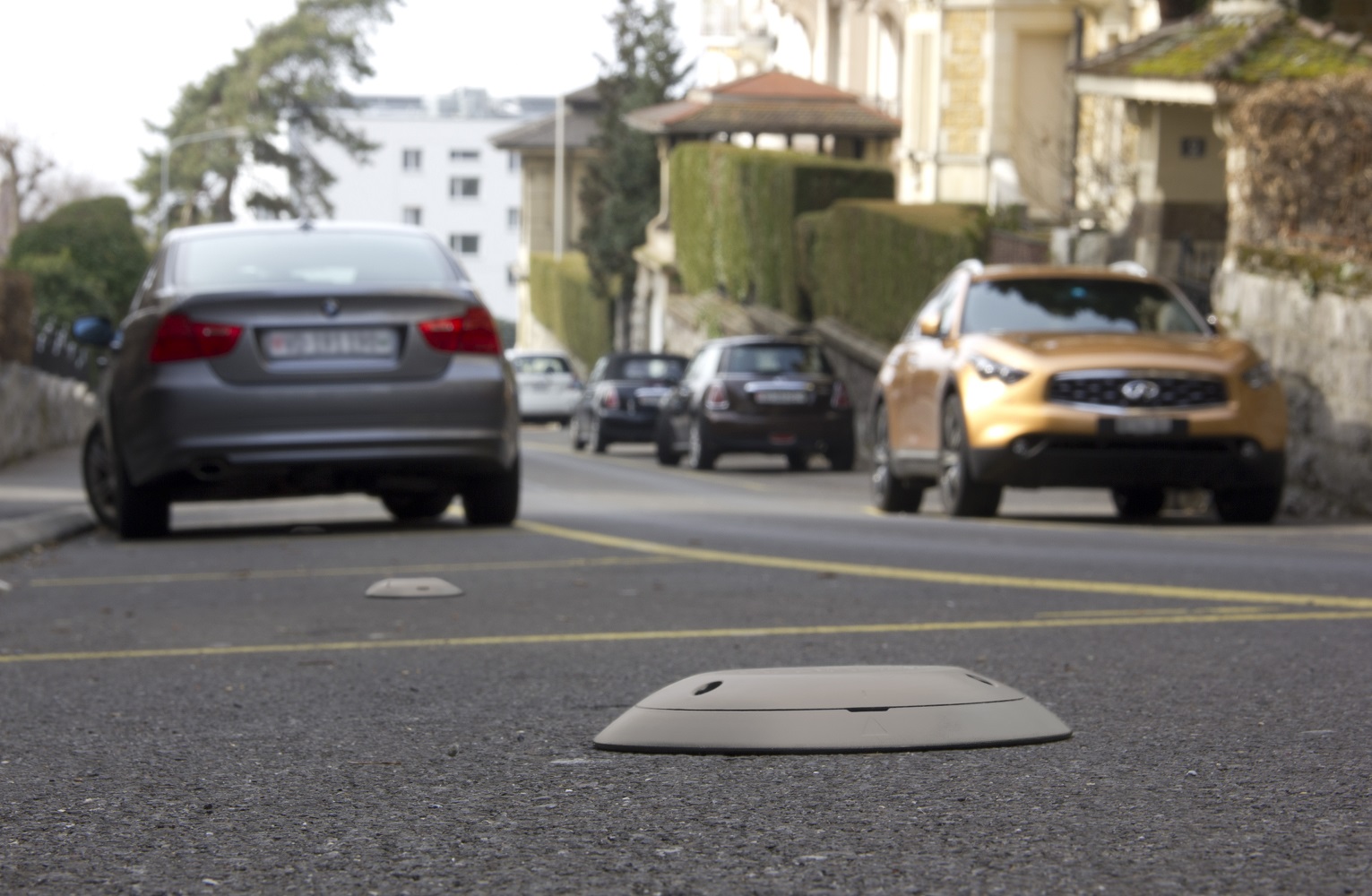 Photo: paradox2-onstreet
Data-driven solutions for smart parking in post-COVID-19 cities
With millions of people sheltering in place to mitigate the COVID-19 pandemic, cities are experiencing a steep drop in traffic congestion, creating surreal images of deserted roads and empty highways, mirroring the reduced business and personal activity.
The present crisis is expected to have a longer-lasting impact on some forms of urban mobility. Car sales have collapsed in quarantined areas, but some early data from Wuhan, China, suggests they could bounce back when cities reopen. This can be partly explained by the perception that personal vehicles are safer than public transportation or shared mobility in the post-pandemic  'new normal'.
Traffic congestion and air pollution might soon be back at the top of the agenda. Don't forget that around $166 billion is wasted every year in the US because of gridlocks, while the European Union reports annual costs of nearly €100 billion.
Towards zero-emissions transportation systems
The World Economic Forum's (WEF) Global Future Council on Mobility recently published guidelines for city governments to rethink the movement of people and goods. In the post-pandemic world, health should become an absolute priority, so any mobility-related decision should be aimed at ensuring the physical safety, information security and perceived wellbeing of all people.
However, in the transition towards zero-emissions transportation systems, the WEF report clearly calls for cities to make smarter use of available data, appropriately aggregated and anonymised if necessary, to optimise commercial operations and efficiently conduct mobility planning and management. This includes the opportunity to implement data-driven solutions for smart parking.
Enhanced smart parking
Swiss technology company Paradox Engineering is leading the way with its PE Smart Urban Network, the Internet of Things platform providing a single city-wide infrastructure to manage multiple public services. The solution enables smart parking applications through the remote monitoring of parking facilities, providing mobility managers with accurate vehicle data to increase average usage rates and car rotation in street-level and multi-storey parks, and control time-limited or restricted areas.
PE Smart Urban Network includes wireless vehicle detection sensors, repeaters, gateways and PE Smart CMS software as the central management platform. It can be seamlessly combined with mobile apps, variable message panels and traffic guidance systems to design innovative services for urban drivers. It also integrates blockchain technology for superior data validity and security. By offering an easier, quicker, cheaper and more relaxed parking search, real-life projects have demonstrated a proven reduction in traffic congestion of up to 30%, thanks to the decrease in cars looking for a free parking lot.
Being fully interoperable and based on standards, the same network can host and support other applications such as street lighting, public WiFi, traffic video surveillance and more – enabling a genuine open city approach.
About Paradox Engineering
Paradox Engineering is a technology company that designs and markets Internet of Things solutions for device and data management in open cities and other smart environments. Established in 2005 and headquartered in Switzerland, the company is part of MinebeaMitsumi group, a leading global provider of Electro Mechanics Solutions™ , and controls Tinynode, which specialises in smart parking technologies.
For further information, please visit www.pdxeng.ch
Brought to you by: