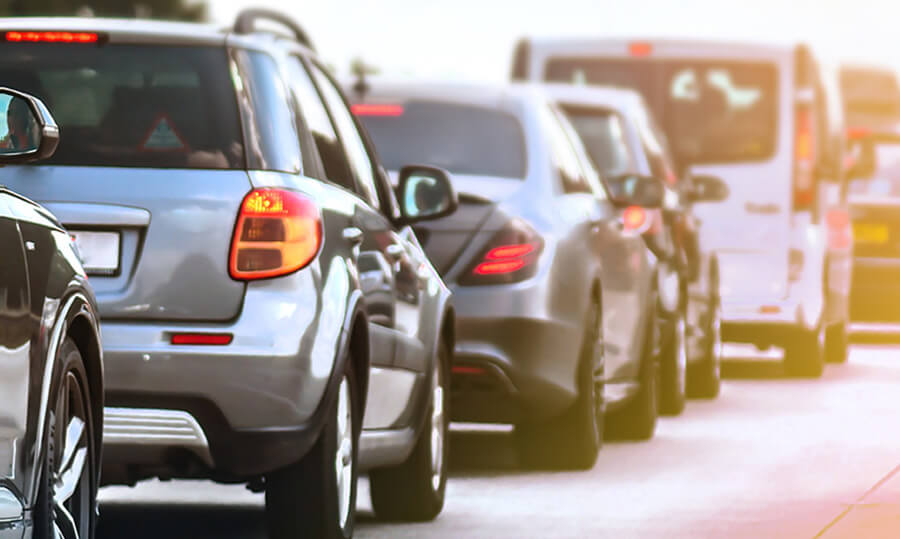 A new source is emerging in the challenge of understanding mobility which promises to provide richer, more accurate and more timely data. This data is directly from cars connected to the internet via high-speed mobile networks and can deliver greatly improved fidelity for many sectors such as traffic management, road safety and retail intelligence, amongst a plethora of other use cases now made possible.
Wejo is the market leader in connected vehicle data, providing its customers in both the public and private sector with a massive dataset to enhance strategic decision-making in the mobility space.
Wejo organises billions of data points from millions of connected cars, partnering with global automotive manufacturers to stream data at scale and speed. They transform and enhance big data, turning it into meaningful products that power innovations, drive efficiencies and innovate mobility. Connected vehicle data is becoming prolific, as cars become more connected – both in sophistication and volume. This is creating an explosion of rich, reliable and accurate data.
Wejo is already streaming huge volumes of data generated by connected cars to create new opportunities.
Connected vehicle data (CVD) outperforms other sources of mobility data, like mobile data, after market GPS devices or physical road infrastructure (rumble strips, traffic counters, traffic cameras). Precision, accuracy, frequency, latency, sensor volume and intelligence are just some of the ways this dataset can provide superior insights to what is happening in and around the vehicle and furthermore, on our roads, around our stores and businesses.
Precision: More traditional mobility data sources such as mobile phones or telematics dongles suffer from connectivity issues which affect data precision. Connected vehicle data  GPS devices have antennas on the outside of the car, always giving the best possible reception. Wejo data achieves a precision of under three metres 95 percent of the time.
Accuracy: CVD is a single source dataset. This means there is little to no inconsistency between data from different vehicles and, importantly, guarantees that the source is a car. Mobile phone data has to be classified by transport mode which can lead to inaccuracy such as pedestrians being counted in slow-moving traffic or occupants of a bus appearing to indicate congestion.
Frequency and Latency: Traffic conditions on busy road networks can change in a matter of seconds. Decision-makers need a reliable and low-latency source of information in order to respond in a timely manner through update of traffic signals. Wejo delivers data with an update interval of three seconds and latency under a minute, and usually less
Sensors and intelligence: CVD is generated and transmitted by the car. This enables access to a wide range of sensors present in modern automobiles that serve to provide a multitude of insights not possible from mobile phone data. This includes, but certainly is not limited to, details such as vehicle occupancy counts, use of windscreen wipers, trunk access, emergency braking, and cornering force. Wejo is able to deliver traffic intelligence data for all 50 states with better than 95 percent road network coverage and over a range of time periods down to sub-hour for the best possible detail.
Sign up for the next Wejo-hosted webinar
Want to learn more about connected vehicle data and your ability to utilize this source of data to enhance your organization's planning, projects and strategies? Join Wejo in their next webinar on Wednesday, March 24th at 1pm.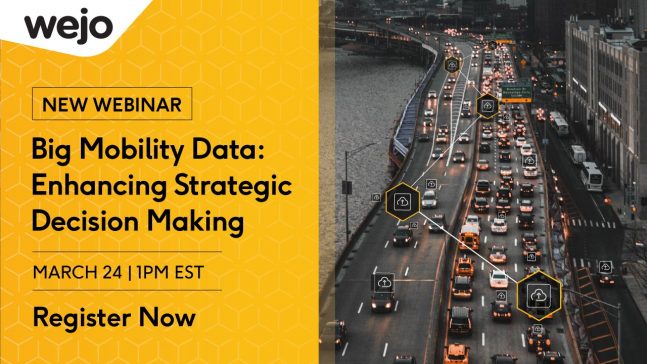 Wejo will be discussing:
Data accuracy: How CVD data improves route planning, infrastructure costs and customer journey analysis
Data effectiveness: Using CVD for cost effective solutions to determine point of origin destination studies for sectors relying on mobility data
Data investment: How to make improved strategic decisions in a quickly changing world
Brought to you by:

About this Content