Cities of Innovation: Tel Aviv
Key indicators
ICT Infrastructure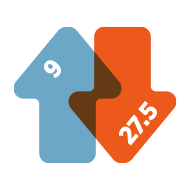 Average broadband speed (Mbps)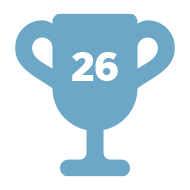 Israel Digital Economy Ranking (The Economist, 2010)
— Broadband market penetration stands at 77%, ranked 7th in the world — Unlimited, a new company is expected to provide customers with symmetrical FTTH residential lines starting at 100 Mbs and up to 1 Gbs
Local, national and international transport links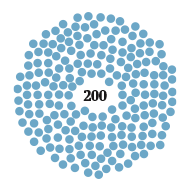 Destinations TLV airport (23 million passengers)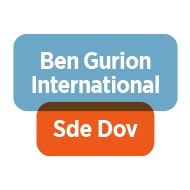 Airports
— 80% of all trains in the country route either to or from Tel Aviv — The Tel Aviv metropolitan Mass Transit System is under construction, creating the nation's first underground system, with the first line projected to carry 70 million annual passengers and to be opened in 2021
University links and access to talent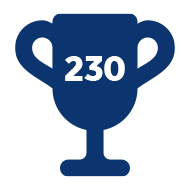 QS World University ranking [Tel Aviv University (TAU)]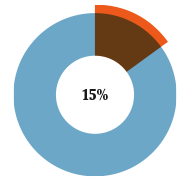 Workforce in the professional, scientific and technical sectors
— Tel Aviv University ranks 8th in the world for graduates that established 'unicorn' companies worth $1 billion or more (Sage 2017) — TAU, industry and VC collaborations produce 65 start- ups and over 70 patents a year
Costs and availability of workspace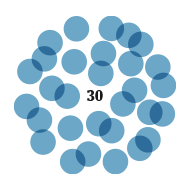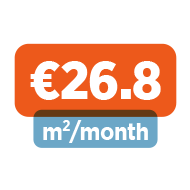 Average CBD class A rent
— 2.5% vacancy rate in 2017 — 317,000 km2 under construction in Tel Aviv-Yafo
City support for start-ups and SMEs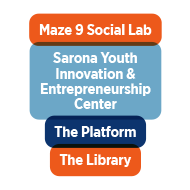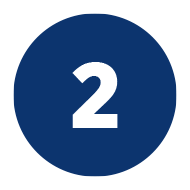 Annual hackathons
— The Municipal Startup Committee refers inquiries to relevant municipal staff or connects them to other service providers in Tel Aviv — Recent hackathons focused on transportation, the elderly population and games for children with cerebral palsy
Financial support and access to investors & accelerators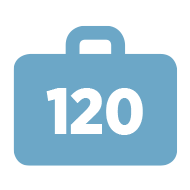 Investors (95 VCs | 2 Private Equity | 8 Angel Investors)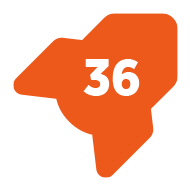 Accelerators
— Tel Aviv companies whose main focus is software development are entitled to discounted rates in municipal taxes · 739 companies in 2016 · 589 companies in 2017
Additional information
ICT Infrastructure
Broadband capabilities across two types of infrastructure—cable and DSL—reach over 95% of the population. In 2010, Israel was ranked 26th in The Economist's Digital Economy Rankings.
Local, national and international transport links
There are two airports: Ben Gurion International airport is a 15-minute train ride to the city centre. It has more than 20 million passengers per year, and connects to 200 destinations.
Sde Dov domestic airport mainly handles national destinations such as Eilat, Uvda and Golan Heights.
Local people commute around the city in many ways: biking along 150km of urban cycle lanes, buses, taxis, sheruts (shared minivans), the Tel-O-Fun bike sharing system (operating over 2,000 bicycles and 180 docking stations in the city) and the Autotel car sharing system which offers over 260 cars.
University links and access to talent
Tel Aviv University ranks highly in many prestigious listings, including the Reuters 'Top 100 Innovation University' list, and ninth among the top 10 schools globally for producing VC-backed founders of companies, in a survey of over 13,000 entrepreneurs worldwide (Pitchbook 2016).
Ramot is the Technology Transfer Arm of Tel Aviv University. Both the industry and the venture capital sector have chosen Ramot as an exclusive partner, thanks to its ability to act as an effective and efficient interface, connecting cutting edge scientific innovation at TAU with the commercial marketplace. These collaborations have produced 65 start up companies and the registration of over 70 patents a year. About 300 additional patents are currently commercially available while awaiting the finalization of the patenting process.
15.5% of the workforce is employed in professional, scientific and technical activities.
City support for start-ups and SMEs
The Municipal Startup Committee is the link between startups and the help they need.
The municipality has allocated joint workspaces to early-stage startups and entrepreneurs. These spaces are available at a subsidised rate, allowing entrepreneurs the opportunity to develop their projects in a comfortable environment, with access to networking opportunities.
The Library serves teams dedicated to developing internet startups. The Platform connects local residents, social and tech entrepreneurs and NGOs in order to tackle social challenges.
Sarona Youth Innovation & Entrepreneurship Center is the first of its kind in Israel, and it aims to teach Israel's youth about the foundations of entrepreneurship, as well as principles of social and urban innovation.
Maze 9 Social Lab is a dynamic venue for ideas and activities of creative young adults.
Made in Jaffa is a programme designed to promote entrepreneurship amongst young people in Jaffa, and is a partnership between Israeli non- profit organisation Presentense (which specialises in establishing accelerator programmes in peripheral communities), CitiBank and the Tel Aviv-Yafo Municipality.
The TLV Open Data platform on the municipality's website enables the public and app developers to use information from municipal databases that deal with community affairs, culture, public health, budgets, statistical data and security. This is also part of the municipality's smart city vision, an inclusive policy that supports the startups using municipal databases in their coding to test-drive their urban technologies.
The Tel-Aviv-Yafo Municipality Innovation Model invites people to participate in a three-month programme to transform ideas from different municipal areas into innovative, practical projects improving services provided to Tel Aviv residents on a daily basis. Since its inception in 2016, the model has involved seven winning projects that were funded and implemented. The ITAY model won second place at the 2017 European Capital of Innovation competition.
The Israel–Finland Pilot Programme Call for Proposals gives startups the opportunity to join pilot projects in the areas of transport, parking, waste management, lightning, cyber security for IoT, education and energy. The pilot projects range from three to six months and are limited to the size of the population. Since 2016 the municipality has participated in 12 pilot projects.
The monthly Open Innovation Meetup is organised by the municipal Innovation Department, and raises current challenges the municipality is trying to address, so that entrepreneurs can develop solutions to address real problems. Approximately 120 people have attended each event.
Financial support and access to investors & accelerators
— Mindcet focuses on EdTech.
— Drive focuses on smart transportation.
— Techcode focuses on Medtech, AI, automotive- startups with the goal of scaling in China.
— Microsoft ScaleUp doesn't have a specific industry focus, but is looking for cloud-based technologies.
Additional information
Tel Aviv was distinguished as the 'Best Smart City 2014' in the annual Smart City Expo in Barcelona, based on the DigiTel project.
Tel Aviv was second in the 2017 European Capital of Innovation awards.