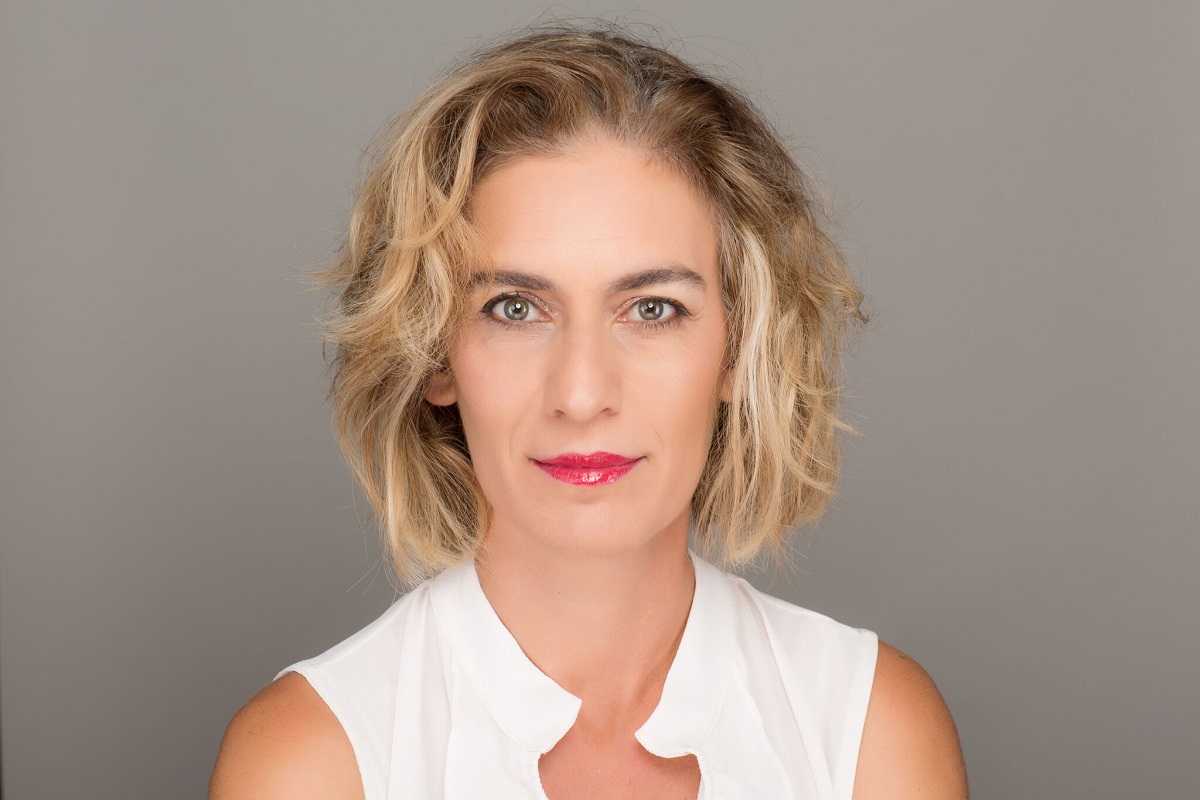 Cities should adopt new tools much more rapidly to address their challenges and the coronavirus crisis has demonstrated the benefits of such an approach, according to Liora Shechter, Chief Information Officer (CIO), City of Tel Aviv.
While cities have sometimes been portrayed as slow-moving and overly bureaucratic, Shechter believes Tel Aviv's new-found agility will change operations permanently.
"Even though we are a fast and flexible organisation, coronavirus is something totally different," she told Cities Today. "We want to keep that strength after the coronavirus."
For example, Shechter reports being able to buy things within hours, compared to lengthy approval processes before. The changes go beyond procurement. "We stripped all the bureaucracy and processes that weren't really needed," Shechter added, so meetings were minimised to give managers the ability to run tasks without interruptions.
The Israeli government is beginning to ease some  COVID-19 restrictions and as Tel Aviv moves out of the initial emergency phase, Shechter said her main takeaway so far is that to address unprecedented events like coronavirus, cities need specific tools. These can be existing solutions from the market or developed in-house or with start-ups, and Tel Aviv's response has consisted of a mixture.
"The important thing is to select the best solution and adopt it through a very rapid process," she commented.
Tools for the task
Tel Aviv's IT department has developed a dedicated dashboard to provide an overview of the COVID-19 situation, including the number of people sick, critically ill, in quarantine, or recovered as well as to highlight hotspot areas. It also indicates call trends to the city's helpline so that decision-makers can shift resources and priorities as needed – queries related to food, for example, were high in the early phase. While originally this dashboard was an internal tool, aspects of it were then opened to residents too.
The in-house team has also enhanced the 106 Plus municipal call centre app, adding a new 'panic button' for older people needing assistance, as well as functionality for the municipality to send urgent messages to citizens.
Usually, citizens can use the 106 app to report issues such as scooters blocking the pavement, which feeds into the city's real-time situation report. To improve the accuracy of reports during the pandemic, the city expanded the reporting system to include events specific to the coronavirus crisis, such as forbidden gatherings of people or businesses operating in contravention of restrictions.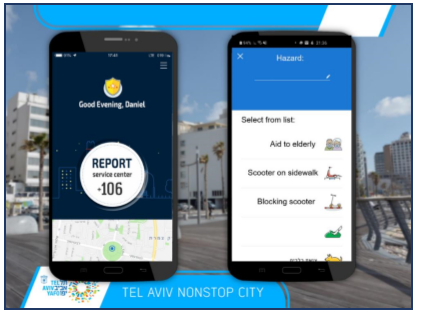 The DigiTel Residents' Club service, which provides citizens with discounts and targeted information via an app, text and email, has been key to keeping people informed. Over 2.1 million segmented notifications,  such as updates on COVID-19 rules and guidance, have been sent to to the elderly, families, young people and residents of certain districts since mid-March, compared to 159,000 notifications in the same period last year.
DigiTel is also a hub for details of cultural and sporting events, children's activities and more. The city was able to shift many of these online and update citizens on the new arrangements quickly to help them stay connected.
Tel Aviv has the highest number of start-ups per capita in the world, according to the 2018 Global Startup Ecosystem report, and has tapped into this network during the crisis. The Help is on the Way app by Generation to Generation helps manage a network of casual volunteers to assist the elderly. It won Tel Aviv's 2018 hackathon and since then, the company has worked in partnership with the city's social services. During the crisis, the system has been handling up to 100 requests a day, 20 times more than before.
The TRIBU app connects volunteers who want to help with those who need support. The city put out a call for volunteers to deliver medication, distribute prepared meals, and staff telephone helplines. In the first three days, more than 600 volunteers signed up.
To further harness start-up talent, Tel Aviv held its first international virtual hackathon in early April, in collaboration with the Global Resilient Cities Network (GRCN). The event, with around 300 participants, was dedicated to tackling challenges brought about by coronavirus, including how to support local companies, assist vulnerable people, prevent crowds from gathering and ensure businesses comply with COVID-19 restrictions.
Winners included a business resilience-scoring tool which connects companies with resources and helps cities understand private sector priorities better; a platform that rewards citizen behaviour with digital currency; and a geo-alerting tool to send tailored alerts to citizens. Tel Aviv is now looking at how to quickly implement these tools to support the ongoing COVID-19 effort.
Roadmap unchanged
Even while the coronavirus emergency was at its peak, other planned IT projects continued and timelines have been largely unaffected says Shechter. Some new items have been added, including the creation of a digital 'business club', similar to the DigiTel residents' app.
"We are going full steam with the roadmap and all the projects we already had," she said. "It demonstrated for us that we can do more and be more efficient than in the past.
"Of course we can't retain 100 percent of that but if we can change 60 percent, it will be a revolution in the way that we manage our organisation."
Tel Aviv has released a COVID-19 Response Report to share knowledge with other cities around the world. It covers the technology and digital platforms that have been deployed to deal with the crisis as well as details of the municipality's emergency and management structure.