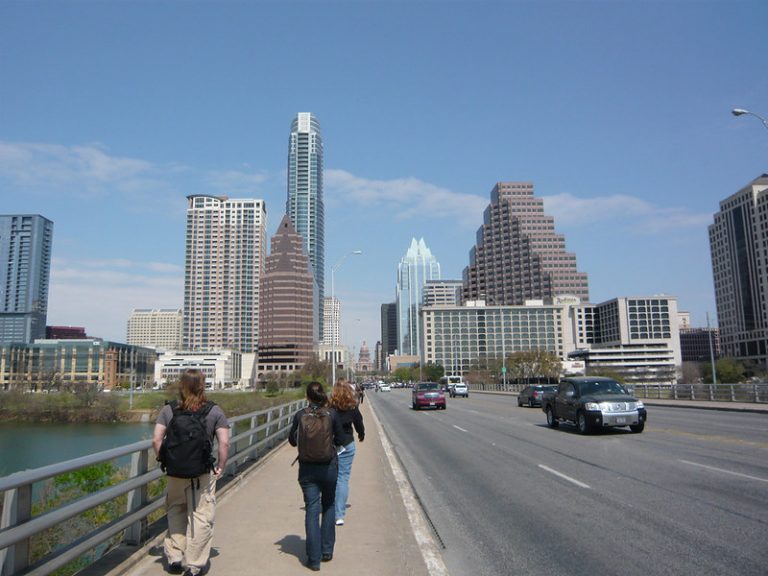 Photo: austin
Austin and NTT sign partnership on mobility data
01 June 2020
by Sarah Wray
The City of Austin in Texas will pilot technology from NTT to analyse traffic patterns in so it can ease congestion and boost road safety.
Using NTT's Accelerate Smart data platform, Austin will monitor traffic-related issues downtown using Internet of Things (IoT) devices deployed at two busy intersections.
The platform will collect data such as vehicle counts and classifications, as well as instances of wrong-way driving. This information will be used to trigger real-time notifications and to map trends to support better planning in the long-term.
Jason JonMichael, Assistant Director of Smart Mobility, Austin Transportation, said: "These solutions have the potential to help Austin digitally transform how people move safely through the city. By better understanding the data and causal effects of problems we see in challenging areas, we can develop effective solutions that meet the community's needs.
"Evaluating data is key to reaching our Vision Zero goal of eliminating fatalities and serious injuries on Austin roadways. Smart technologies like this one will help us prioritise improvements to make our streets safer," he added.
NTT says its technology automates the deployment and operation of ICT resources from devices and networks to the cloud, enabling the city to focus on improving traffic conditions without worrying about deployment and optimisation issues.
Las Vegas has recently expanded its use of NTT technology following a pilot. Michael Sherwood, Director of Innovation and Technology, City of Las Vegas, recently told Cities Today that during the proof-of-concept, wrong-way driving was reduced by around 40 percent. Las Vegas is also deploying sensors in parks.
Increasing mobility options
In March, Cities Today reported that Austin's transportation department is seeking city council permission to offer US$700,000 worth of free transit passes to residents to get more people out of their cars and onto public transport.
The proposed pilot would involve allocating free passes to employers – many of whom already pay for staff parking – who would then distribute these to employees.
In 2016, Austin was one of seven finalists for the US Department of Transportation's Smart City Challenge, and has since worked towards implementing its application pitch — connecting under-served communities to economic opportunities while expanding the city's mobility options. The importance of mobility data was also highlighted in the application.
The city has introduced more multi-modal options into its network, including on-demand public transit through its Pickup service, which launched in June 2019.