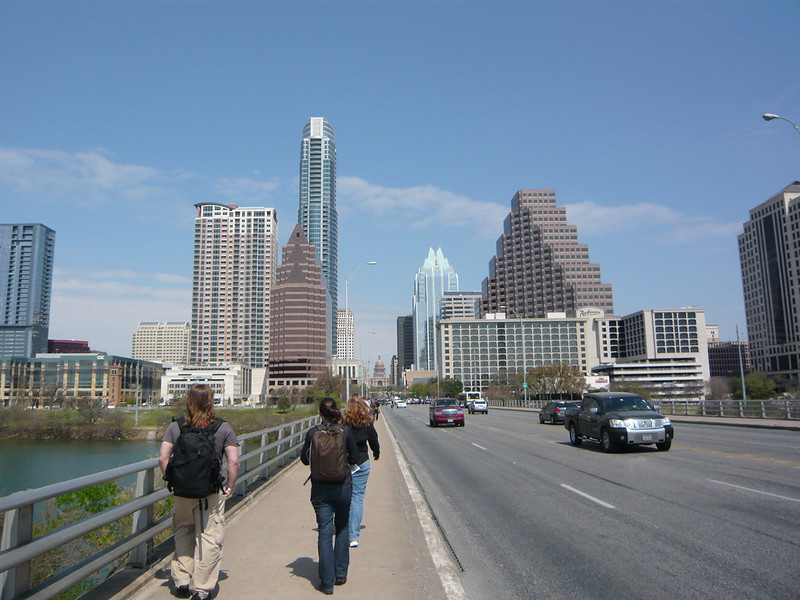 Austin's transportation department is seeking city council permission to offer US$700,000 worth of free transit passes to residents in order to get more people out of their cars and onto public transport.
The proposed pilot would involve allocating free passes to employers–many of whom already pay for staff parking–who would then distribute these to employees.
"Many employees who have free parking but not free transit often factor the costs of their two options with incomplete information," Robert Spillar, Austin's director of transportation, told Cities Today.
"They incorrectly compare the cost of a transit pass against a free parking space, assuming that transit costs them money whereas their driving option is free—forgetting that owning and operating a car can cost as much as US$7,000 a year."
He added the department wants to remove the "cost hurdle" for employees to try transit, saying that "if we can get them to try for three to six months, we hope to change their commuting habits".
The department plans to partner with the regional transportation management association Movability to integrate participating companies with other transportation demand management (TDM) programmes.
The association would be in charge of distributing passes to its members and seeking out new businesses for participation.
Lisa Kay Pfannenstiel, executive director of Movability, said that companies will not be asked to cover the costs of passes unless their passes are not being used during the first three months of the programme.
However, Austin city council member Kathie Tovo has questioned the value of offering 1,700-1,800 free passes over a six-month period to businesses.
"It's one thing to pay 100 percent for the bus passes for a non-profit that may not be able to identify those extra funds in their bottom line, but I do feel that any companies who are participating should have some cost-share," she said.
Some larger tech-orientated companies in the city already offer free transit incentives to employees, which Spillar says benefits them with regards to recruitment.
In 2016 Austin was one of seven finalists for the US Department of Transportation's Smart City Challenge, and has since worked towards implementing its application pitch—connecting under-served communities to economic opportunities while expanding the city's mobility options.
The city has introduced more multi-modal options into its network, including on-demand public transit through its Pickup service, which launched in June 2019.