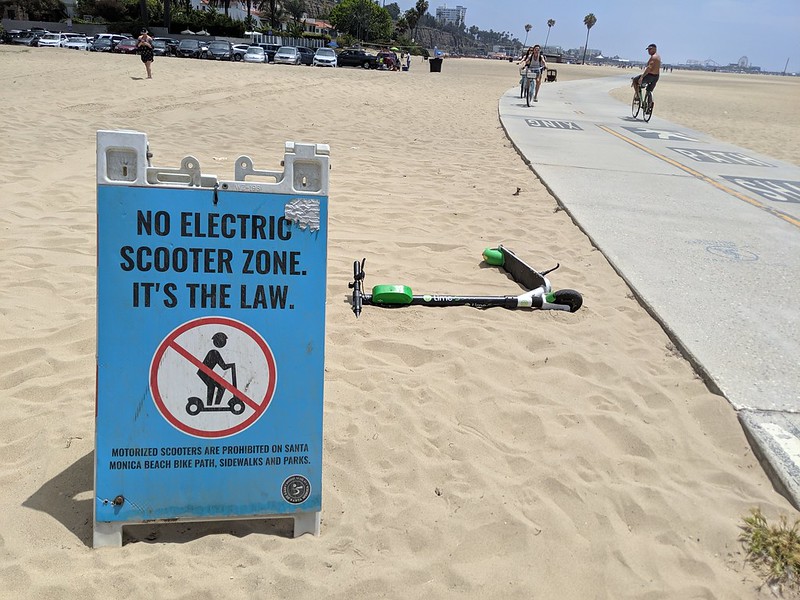 Photo: Cory Doctorow
US court dismisses lawsuit against LA's mobility data sharing requirement
26 February 2021
by Christopher Carey
A US District Court judge has approved a Motion to Dismiss a case brought by the American Civil Liberties Union (ACLU) against the Los Angeles Department of Transportation (LADOT) regarding its requirement for e-scooter firms to provide real-time data to the city.
In delivering its ruling, the court said LADOT's interests were "legitimate and substantial" and dismissed privacy concerns regarding the Mobility Data Specification (MDS), finding it legal and consistent with both the Fourth Amendment and the California Electronic Communications Privacy Act (CalECPA).
The decision marks a huge victory for LADOT, which argued data sharing is crucial for mobility governance in the city.
LADOT spokesperson Colin Sweeney told Cities Today: "We appreciate the court's decision on this case. As we have continuously stated, cities need data in order to effectively manage the public right-of-way.
"The limited data we gather from private, for-profit companies allows us to enforce regulations that protect communities and ensure equitable access to all modes of transportation."
A spokesperson from the ACLU Foundation of Southern California said: "We were of course disappointed by the decision in this lawsuit that we feel brought to light an ongoing threat to privacy. We are assessing our legal options going forward."
Real-time data
LADOT mandates that micromobility companies must provide real-time data on the start and endpoint of each trip, and the full ride route within 24 hours, via the MDS in in order to monitor for permit violations and reduce scooters being abandoned and causing safety issues.
The American Civil Liberties Union Foundations of Southern and Northern California, the Electronic Frontier Foundation and law firm Greenberg Glusker Fields Claman & Machtinger LLP had filed a lawsuit in June alleging LA's data-sharing requirement violated the Fourth Amendment of the US Constitution and the CalECPA.
Speaking at the time, Mohammad Tajsar, Senior Staff Attorney at the ACLU SoCal, said: "The government's appropriate impulse to regulate city streets and ensure affordable, accessible transportation for all should not mean that individual vehicle riders' every move is tracked and stored without their knowledge."
"There are better ways to keep rideshare companies in check than to violate the constitutional rights of ordinary Angelenos who ride their vehicles."
The data LADOT requires does not include the identity of the rider, but the ACLU argued that it could still potentially be determined in combination with other information.
Uber dispute
The lawsuit followed a separate action from Uber after a long-running dispute with Los Angeles. Last March, Uber launched proceedings to sue LADOT in federal court, alleging the data-sharing requirements for its Jump e-bikes and scooters violated state and federal law.
In October 2019, LADOT suspended Jump's licence for bikes and scooters after Uber refused to share the data. Uber lost the appeal against that decision before launching the legal proceedings.
In May, Uber transferred Jump to Lime as part of an investment deal.
The MDS, which was originally developed by LADOT, is now used by more than 80 cities and public agencies around the world. It is managed by the Open Mobility Foundation (OMF), a city-led initiative formed in June 2019.
Image: Cory Doctorow (Flickr)
Next article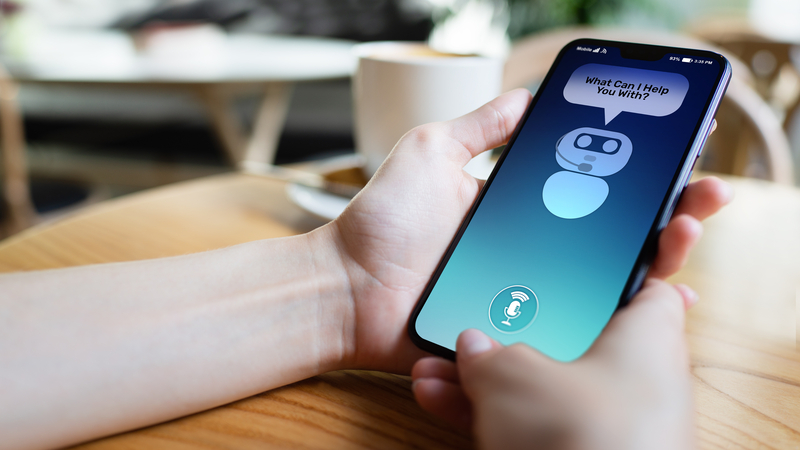 Singapore's chatbot categorises feedback with AI