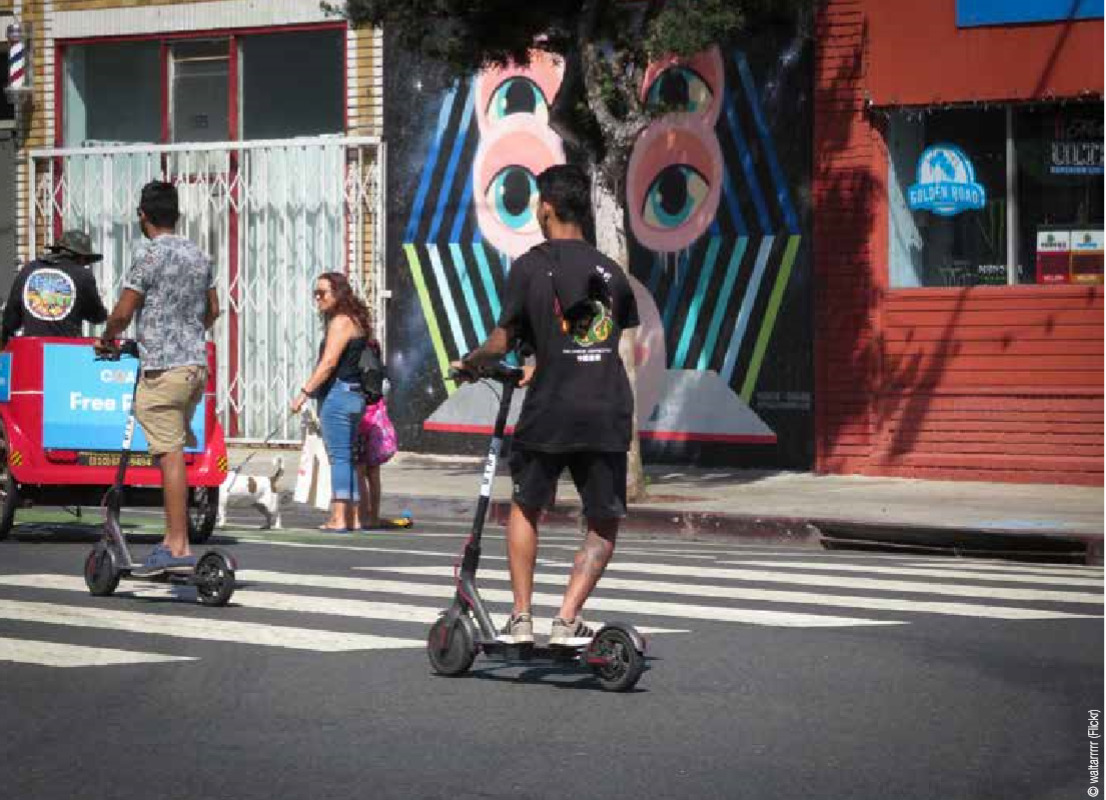 Photo: Scooter
Civil liberties group files lawsuit against Los Angeles over data sharing
09 June 2020
by Sarah Wray
The American Civil Liberties Union (ACLU) is taking legal action against the Los Angeles Department of Transportation (LADOT) and the City of Los Angeles over the requirement for electric scooter rental companies to provide real-time and historic GPS tracking data back to the city.
The American Civil Liberties Union Foundations of Southern (ACLU SoCal) and Northern California, the Electronic Frontier Foundation and the law firm Greenberg Glusker Fields Claman & Machtinger LLP filed a lawsuit alleging that LA's data-sharing requirement violates the Fourth Amendment of the US Constitution and the California Electronic Communications Privacy Act.
"The government's appropriate impulse to regulate city streets and ensure affordable, accessible transportation for all should not mean that individual vehicle riders' every move is tracked and stored without their knowledge," said Mohammad Tajsar, senior staff attorney at the ACLU SoCal. "There are better ways to keep rideshare companies in check than to violate the constitutional rights of ordinary Angelenos who ride their vehicles."
As a condition of issuing a licence for dockless scooters, LADOT mandates that companies provide real-time data on the start point and endpoint of each trip, and the full ride route within 24 hours, via the Mobility Data Specification. This is to monitor for permit violations and to reduce scooters being abandoned and causing safety issues.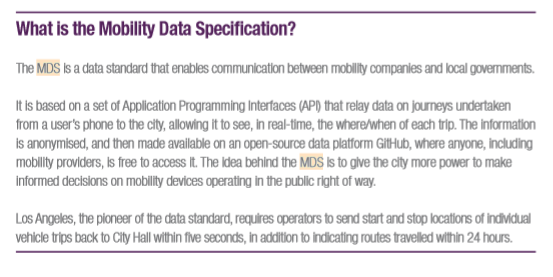 The lawsuit from ACLU follows separate action from Uber after a long-running dispute with Los Angeles. In March, Uber launched proceedings to sue LADOT in federal court, alleging the real-time data-sharing requirements for its Jump e-bikes and scooters violated state and federal law.
In October 2019, LADOT suspended Jump's licence for bikes and scooters after Uber refused to share the data. Uber lost the appeal against that decision before launching the legal proceedings. Uber recently transferred Jump to Lime as part of an investment deal.
Privacy concerns
The data LADOT requires does not include the identity of the rider, but ACLU SoCal argues that information can be determined in several ways. For example, it suggests that when a trip begins at a home and ends at a sensitive location — such as a therapist's office, marijuana dispensary, Planned Parenthood clinic or political protest, for example — "all the government would need to know is who lives at the house in order to identify the rider and why the rider was making the trip".
"After it's collected, this kind of detailed information can ultimately be lost, shared, stolen or subpoenaed. If in the wrong hands, it can also result in arrest, domestic abuse and stalking, as a recent investigation of automatic licence plate reader information in California revealed. In other cases, location information in the hands of authorities can stoke racial and gender-based violence," a statement from ACLU SoCal said.
ACLU's lawsuit against the City of LA and LADOT seeks an injunction "to end all prospective collection, storage or maintenance of precise location data acquired through MDS".
A spokesperson for LADOT told Cities Today: "We cannot comment on pending litigation. The department requires reasonable information about shared vehicles operated by for-profit transportation technology companies and remains committed to ensuring the safety and accessibility of our streets."
Seleta Reynolds, General Manager, LADOT, recently told Cities Today that the need for cities to have specific outcomes and clarity about why they are collecting data is key. "The ultimate goal for us is to make the city transportation system work better, to give people more choices and bring some order to chaos," she said.
The MDS, which was originally developed by LADOT, is now used by more than 80 cities and public agencies around the world. It is managed by the Open Mobility Foundation (OMF), a city-led initiative formed in June 2019. The full story on LA and the MDS is available in the new edition of the Cities Today app.
Next article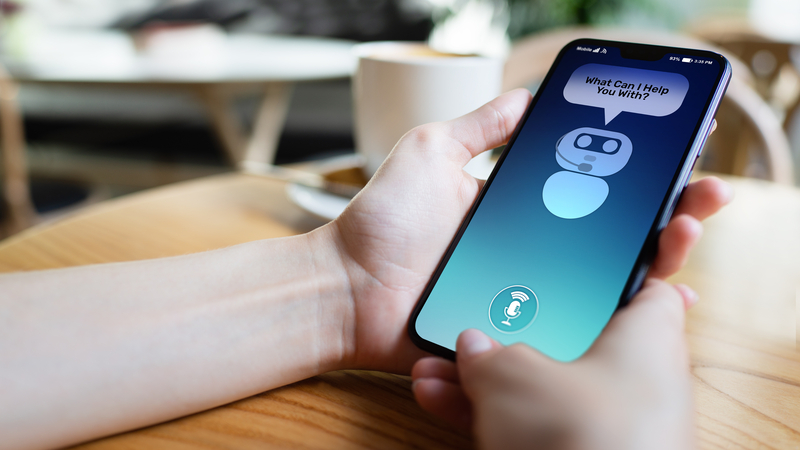 Singapore's chatbot categorises feedback with AI