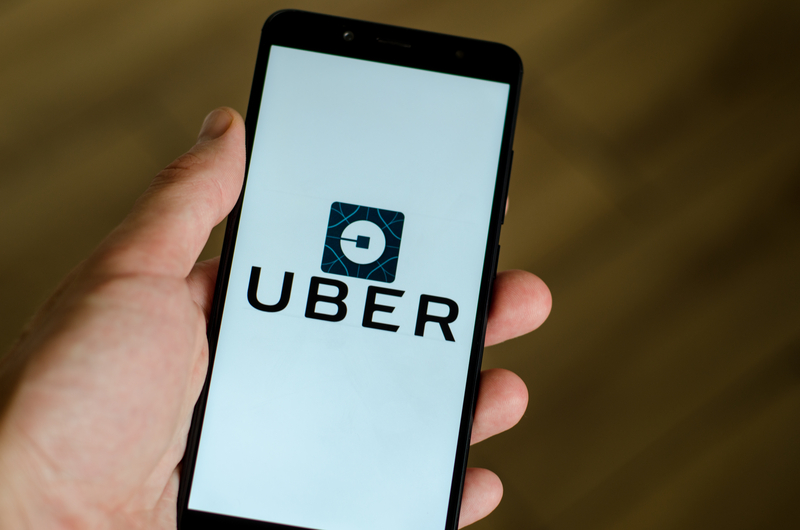 The UK's Supreme Court has ruled that Uber drivers must be treated as workers rather than self-employed, in a landmark case that could have huge implications for the 'gig economy'.
The decision could mean thousands of Uber drivers will now be entitled to the minimum wage and holiday pay, and is the culmination of a lengthy legal battle which started in 2016.
James Farrar, Co-lead claimant and General Secretary of the App Drivers and Couriers Union, said: "This ruling will fundamentally reorder the gig economy and bring an end to rife exploitation of workers by means of algorithmic and contract trickery. Uber drivers are cruelly sold a false dream of endless flexibility and entrepreneurial freedom."
The court concluded that the drivers were workers because of Uber's level of control over working conditions, including setting fares and not informing them of a passenger's destination until they were picked up.
It ruled that Uber must consider drivers as workers from the time they log on to the app, until they log off.
The ride-hailer has approximately 60,000 drivers across Britain, including 45,000 in London.
End of legal battle
Jamie Heywood, Uber's Regional General Manager for Northern and Eastern Europe, said: "We respect the court's decision which focused on a small number of drivers who used the Uber app in 2016. Since then we have made some significant changes to our business, guided by drivers every step of the way. These include giving even more control over how they earn and providing new protections like free insurance in case of sickness or injury."
The case began when two drivers, Farrar and Yaseen Aslam, took Uber to court on behalf of a group of 20 others who argued they were employed by the ride-hailer rather than working independently.
In cases heard in 2016, 2017 and 2018, lower courts had ruled in favour of the group, and Friday's ruling signals the end of a protracted legal battle.
US ruling
Earlier this month, California's Supreme Court declined to hear a lawsuit seeking to overturn the results of the State's Prop 22 ballot – which exempted gig workers from California's AB5 labour law.
The lawsuit, filed by a number of rideshare drivers and the Service Employees International Union, alleged Prop 22 – which passed in November – violated the state's constitution and made it harder for the legislature to create and enforce a compensation system for gig workers.
Firms including Uber and Lyft had originally claimed that AB5, a law passed in 2019 that changed the way companies classify employees, would dramatically alter their business model, and even threatened to pull out of California after a court ordered them to comply in August.
Image: Oleksandr Lutsenko | Dreamstime.com