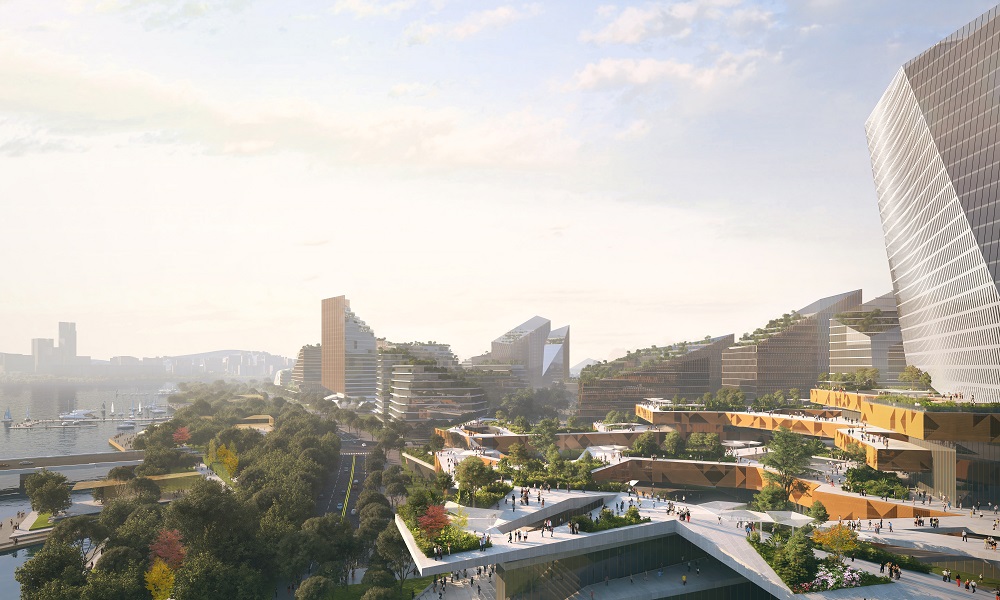 Chinese technology company Tencent wants to "reimagine the future of cities" and is building an Internet-inspired campus roughly the size of Midtown Manhattan for its employees in Shenzhen.
Global architectural firm NBBJ has been selected to design the 2-million-square-metre development, which is named 'Net City' and will have many of the features associated with the latest crop of master-planned developments, including autonomous vehicles, sensors and large green spaces.
Net City is one of several tech-company-led smart city districts in development around the world, including Toyota's Woven City in Japan and Belmont, Arizona, which is backed by Bill Gates. Last month, Sidewalk Labs, which was set up by Google's owner Alphabet, abandoned plans to create a smart neighbourhood in a disused area of Toronto's Quayside district, citing "unprecedented economic uncertainty".
Tencent has commissioned the project for the 320-acre peninsula along the Dachanwan port area as it anticipates that its existing properties and office spaces will soon no longer meet its needs.
"What happens when you bring one of the world's largest tech companies and one of the world's most innovative architecture firms together to re-envision the future of cities?" said Jonathan Ward, Design Partner at NBBJ. "The answer is Net City, built entirely from the ground up to reflect the distributed network of the internet itself. Inter-connected, integrated, organic and welcoming, Net City is designed to be a place where people can dream, come together as a community to connect and create new possibilities for the future."
Net City features a new Tencent building and residential areas with schools, retail spaces and other amenities. Mobility will be focused around pedestrians, cycling and autonomous vehicles, and the area will be connected to the rest of the city via public transport, bike paths and ferries.
"Cars are allowed to pass through only a tiny fraction of the very large site. In places where they exist, we are creating roadways that diminish their impact – both in terms of speed and noise, but also how close they are to where people will congregate," a spokesperson for NBBJ told Cities Today.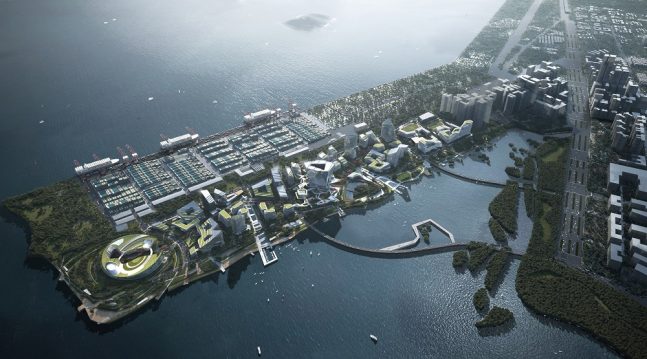 Green spaces are a priority, with gardens, groves and parks as well as grass-covered rooftops, and a focus on sustainability with the deployment of photovoltaic panels and environmental sensors. The design also aims to help meet China's sponge city goals to combat flooding.
"A typical city calls for simplistic and efficient zoning to keep everything under strict control and facilitate the flow of goods, cars and people," Ward said. "This principle was driven by a love for the industrial age machine. In today's computer-driven world, we are free to imagine a highly integrated city that brings 'work, live, play' closer together to foster more synergy between people. This fits in perfectly with the collegial, collaborative culture of Tencent."
The construction is planned to take place in phases over seven years.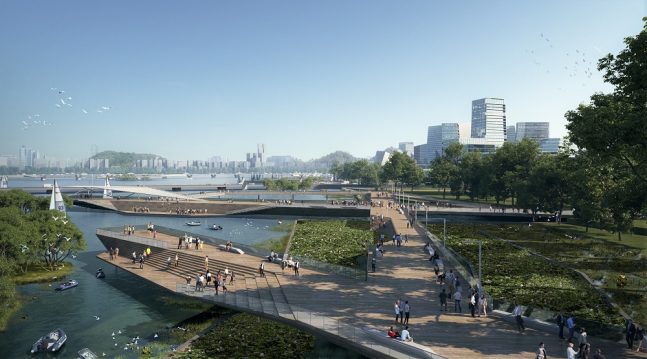 Cities Today has contacted Tencent for further comment.