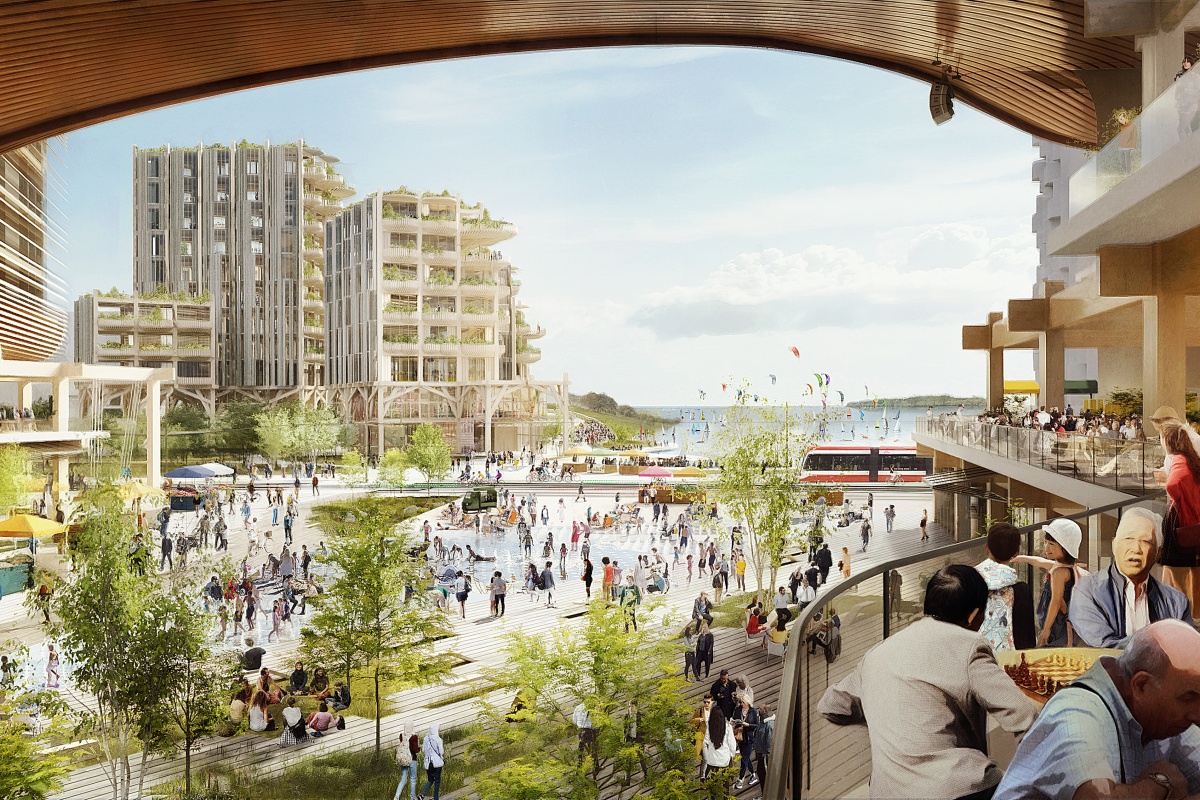 Sidewalk Labs, which was set up by Google's owner Alphabet, has abandoned plans to create a smart neighbourhood in a disused area of Toronto's Quayside district, citing "unprecedented economic uncertainty".
In a post on Medium, Sidewalk Labs CEO, Dan Doctoroff, said: "It has become too difficult to make the 12-acre project financially viable without sacrificing core parts of the plan we had developed together with Waterfront Toronto to build a truly inclusive, sustainable community."
He added: "It is with great personal sadness and disappointment that I share that Sidewalk Labs will no longer pursue the Quayside project."
The initiative was first announced in October 2017 and was envisioned as a demonstration of how cities could "integrate physical, digital and policy innovations to produce dramatic improvements in quality of life and generate significant economic opportunity".
However, it has faced ongoing controversy, scale-backs and delays on a final decision about whether it would go ahead. This included high-profile advisors standing down over concerns about privacy and personal data and opposition from groups such as Block Sidewalk and the Canadian Civil Liberties Association.
Waterfront Toronto, which was created by the governments of Canada and Ontario and the City of Toronto to oversee the Sidewalk Labs project, was due to announce a decision on whether to move ahead with the development on June 25, delayed from May due to coronavirus, after a previous shift from March to allow more time for public consultation.
"Not the end"
Doctoroff, who was New York City's deputy mayor for economic development and rebuilding from 2002 to 2008, said: "While we won't be pursuing this particular project, the current health emergency makes us feel even more strongly about the importance of reimagining cities for the future. I believe that the ideas we have developed over the last two-and-a-half years will represent a meaningful contribution to the work of tackling big urban problems, particularly in the areas of affordability and sustainability.
"This is a vital societal endeavour, and Sidewalk Labs will continue our work to contribute to it," Doctoroff added, highlighting the other smart city-related businesses Sidewalk Labs has backed or spun out, including data-based modelling tool Replica, infrastructure holding company Sidewalk Infrastructure Partners, and urban-focused public health outfit CityBlock. Sidewalk Labs is also pursuing factory-made mass timber construction which could improve housing affordability and sustainability.
Waterfront Toronto Board Chair, Stephen Diamond, said: "While this is not the outcome we had hoped for, Waterfront Toronto offers thanks and appreciation to Sidewalk Labs for its vision, effort and the many commitments that both the company and its employees have made to the future of Toronto.
"Today is not the end of Quayside, but the first day of its future. Waterfront Toronto will continue to seek public and expert input as we make a next-generation community at Quayside a reality."
Diamond said Waterfront Toronto has confidence in the city's economic future and will take the "long view" when making real estate and development decisions.
"Quayside remains an excellent opportunity to explore innovative solutions for affordable housing, improved mobility, climate change and several other pressing urban challenges that Toronto – and cities around the world – must address in order to continue to grow and succeed," he commented.
Image: Picture Plane for Heatherwick Studio for Sidewalk Labs