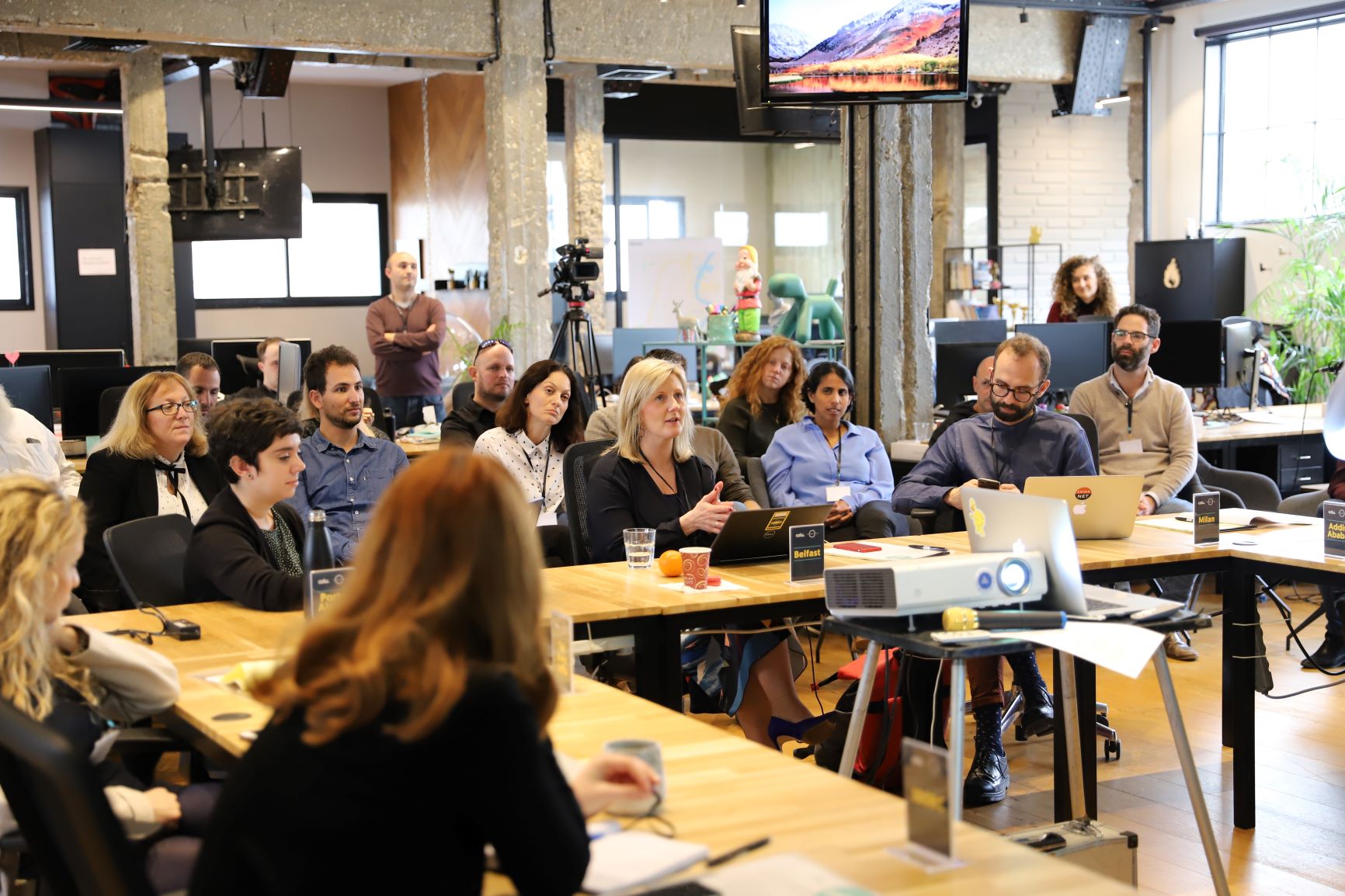 An incentive-based digital currency being piloted in Tel Aviv has been linked to a significant increase in consumer spending that could have implications for high-street economies, despite having only been introduced at the beginning of May.
The currency–launched by the Tel Aviv-Yafo municipal government, the Tel Aviv Foundation, and payments platform Colu–works by rewarding residents who make five transactions of at least 20 Israeli New Shekel (US$5.50), with a total of 25 coins worth 1 Shekel each.
During the month-long pilot, Colu and the Tel Aviv Foundation will also donate a percentage of each transaction to a music project that helps talented young artists from challenging backgrounds.
Early indications point to an 18 percent increase in the value of transactions seen at participating businesses, although Amos Meiri, Founder and CEO of Colu, told Cities Today that it's still too early to tell whether the project will be a success.
"We just closed week two, and what we've learned from the first week is that people spent more money–around 18 percent more–but this is just one week of data so it's hard to know [what] the impact [will be]," said Meiri.
Nevertheless, the early promise shown by Tel Aviv's digital currency is expected to be welcomed by the City of Belfast, where a similar project is underway.
Known as the Belfast Coin, residents and regular visitors to the Northern Irish city will accumulate coins when they shop at local businesses. They will also be rewarded for volunteering, among other activities.
Speaking at the time of the launch, Belfast Lord Mayor Councillor Deirdre Hargey called the currency an "important opportunity" for the city. Meanwhile, Lina Liakou, Managing Director for Europe and the Middle East at 100 Resilient Cities, said the coin offers Belfast a chance to reduce "social and economic disparities which exist between residents".
The launch of the digital currency in Tel Aviv and Belfast emerged following a workshop held by 100 Resilient Cities and Colu in April, where representatives from the municipalities of Porto Alegre, Milan, Addis Ababa, and Cape Town were present.
And, while no official announcement has been made about launches in other cities, Hila Oren, CEO of the Tel Aviv Foundation, said Tel Aviv is already making plans to expand the remit and reach of its coin.
"The project has been well received and over 1,500 residents [have taken part, and] our intention is to scale it [up] following the pilot," said Oren.
It is hoped that the currency could be used to reward the use of public transport and reporting hazards to local municipal hotlines.