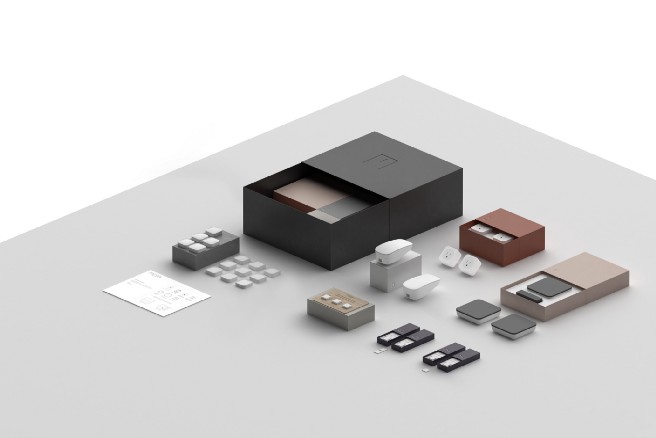 Sidewalk Labs has announced a new tool that uses real-time data and automation to optimise energy use in commercial spaces.
The system, named Mesa, aims to help support cities' climate action goals as more places push for greater energy efficiency in commercial real estate. It could help commercial buildings – particularly older and smaller ones – comply with energy regulations and reduce energy costs by up to 20 percent.
The tool has been piloted in two office buildings in New York City, and Sidewalk Labs is looking to work with other commercial landlords and tenants around the world.
In May, Alphabet-owned Sidewalk Labs made headlines when it abandoned controversial plans to develop a smart neighbourhood in a disused area of Toronto's Quayside district, citing "unprecedented economic uncertainty" amid COVID-19. CEO Dan Doctoroff said at the time that the company would continue to work on solutions to address urban problems, particularly in the areas of affordability and sustainability.
"Commercial buildings have an outsized environmental impact in cities," said Rachel Steinberg, Senior Product Manager, and Jenny Chen, Data Scientist, Sidewalk Labs, in a blog post about Mesa.
In New York City, for instance, they noted that commercial buildings make up 15 percent of floor area but account for nearly 30 percent of greenhouse gas emissions from buildings. Several cities have now set energy benchmarks or reporting mandates for office buildings and other commercial spaces, with some now requiring energy performance targets.
Energy management technology that could help commercial buildings cut energy waste is sometimes viewed as too expensive or complicated to install. Upgrades can be especially challenging for older, smaller (Class B and C) buildings which face budget and resource constraints, as noted in a 2020 report by the Urban Land Institute and the Rocky Mountain Institute.
Internal and external data
Mesa is designed with these types of commercial spaces in mind. Energy sensors gather non-personal information about an office environment, such as interior temperature and occupancy. The automated system manages heating and cooling, turns off unused power outlets and sends maintenance alerts to building operators. The system can also improve ventilation if spaces need fresh air. Sidewalk Labs stresses that there are no cameras and occupancy data is limited by default to whether a space is occupied or empty, rather than occupancy counts. It notes that the Mesa kit is not capable of identifying an individual.
The tool can also incorporate external data, such as weather patterns, to avoid over-cooling or over-heating spaces based on fixed seasonal set points.
Occupants can provide feedback on temperature via thermal comfort buttons and see real-time office temperature by zone. The tenant app also gives office managers remote access to energy systems.
Sidewalk Labs says each kit is 'plug and play,' supplied with clearly labelled devices and an easy installation guide based on individual floorplans. The system is compatible with any space that uses a thermostat to directly control heating or cooling, and it connects via existing Wi-Fi networks.
Steinberg and Chen said: "Energy management may not be the most urgent matter facing commercial owners and tenants, given the uncertain future of office spaces amidst Covid-19. But local energy standards aren't going away — nor is the planet's climate challenge — even as budget-strapped cities lack resources for programmes to help older buildings meet increasingly stringent requirements. If anything, the pandemic has increased the need for affordable energy management options."
Mesa is the first of several products Sidewalk Labs plans to launch over the coming months with a focus on sustainability and affordability.
"These products build on insights from our years of comprehensive planning work, including most recently in Toronto, and they'll continue to inform our work with large-scale urban developments," said Steinberg and Chen.
Other projects include mass timber construction and electrification systems.