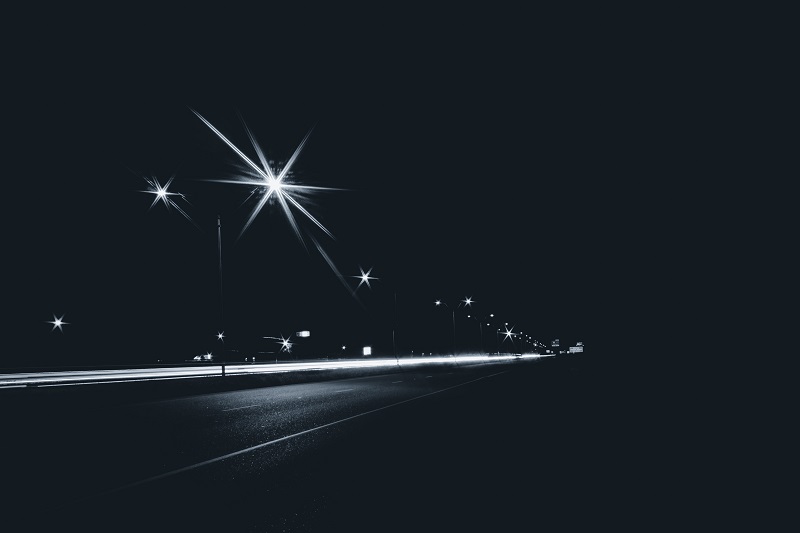 San Diego City Council has voted unanimously in favour of an ordinance governing the use of surveillance technologies in the city. They also backed a second ordinance to establish a Privacy Advisory Board comprised of volunteer citizen members. San Diego would be the second city after Oakland to have such a board.
There are further steps before the proposals become law but Council member Monica Montgomery Steppe said: "Today my Council colleagues joined me in taking the necessary next step to protect the civil rights and civil liberties of all San Diegans."
The move comes after San Diego Mayor Kevin Faulconer recently ordered sensors and cameras on the city's 3,200 smart streetlights to be deactivated until an ordinance is in place. The Smart Streetlight Program, which originally aimed to save costs and use data to improve mobility, public safety and more, faced mounting criticism over privacy and surveillance and additional controversy recently relating to San Diego police accessing video footage from streetlights to help solve crimes.
The proposals aim to address surveillance technologies in a more holistic way than just the streetlight programme. The ordinance states that the definition of surveillance technology applies to any software or electronic device "used, designed, or primarily intended to observe, collect, retain, analyse, process, or share audio, electronic, visual, location, thermal, olfactory, biometric, or similar information specifically associated with, or capable of being associated with, any individual or group". It also includes the product (e.g., audiovisual recording, data, analysis, report) of such surveillance technology.
Examples given include cell site simulators; automatic licence plate readers; gunshot detectors; drone-mounted data collection; facial recognition technology; thermal imaging systems; body-worn cameras; social media analytics software; gait analysis software; and video cameras that record audio or video which is transmitted or can be remotely accessed. It also includes software designed to monitor social media services or forecast criminal activity, and biometric identification hardware or software.
Inside the ordinances
The ordinances look to ensure the transparency, accountability and oversight of surveillance technology, and to guarantee that the public can understand the potential civil rights and civil liberties impact of solutions before they are acquired by the city.
"The City of San Diego has a chance to lead here and I look forward to continuous collaboration with the community organisations, my colleagues on the Council and our city departments to ensure that we do," Steppe said.
Under the proposals, city staff will be required to submit written reports that detail the parameters of the proposed use of each surveillance technology and analyse its impacts. These reports must be posted on the city's website with an indication of their approval status and the planned City Council date for action.
The city will also be required to complete outreach in districts where the surveillance technology would be deployed. After outreach concludes, the Privacy Advisory Board will review the proposed surveillance technology and provide a recommendation for the City Council's consideration. That decision will be determined by the City Council after considering the recommendation of the Board and evaluating whether the benefits to the community of the surveillance technology outweigh the costs, including weighing up possible alternatives.
Any surveillance technology that is acquired would need to be reviewed annually.
If the proposals are passed, the rules would come into effect immediately for new surveillance technology and there would be a one-year grace period before they became applicable to existing systems.
The ordinance does allow the temporary use of surveillance technology which has not gone through the approval process if there are "exigent circumstances" such as an emergency involving danger of death or serious physical injury to any individual, or imminent danger of significant property damage.
Growing trend
The news comes as several other cities are beginning to introduce stronger oversight of data-gathering technologies, particularly in light of the COVID-19 pandemic and in the wake of the Black Lives Matter movement, which have increased debate about these systems.
Portland City Council recently unanimously voted to pass two ordinances that prohibit the use of facial recognition technologies by both city departments and private companies. In July, London announced it is developing an Emerging Technologies Charter – a set of criteria that digital innovations should meet if they are deployed in the capital. Helsinki and Amsterdam launched  Artificial Intelligence Registers, which they describe as "windows to the AI systems that the cities use". The registers are thought to be the first of their kind in the world.
San Diego's smart streetlight programme was announced in 2017, in partnership with GE Current, and touted as "the world's largest smart city IoT platform". The sensor installation was part of a broader project to upgrade thousands of streetlights to LED. Through the initiative, more than 3,000 lights became part of the city's data-gathering infrastructure with the addition of CityIQ nodes, including cameras and sensors. Ubicquia acquired CityIQ and the contract from GE Current earlier this year.
Image:  Jeswin Thomas on Unsplash