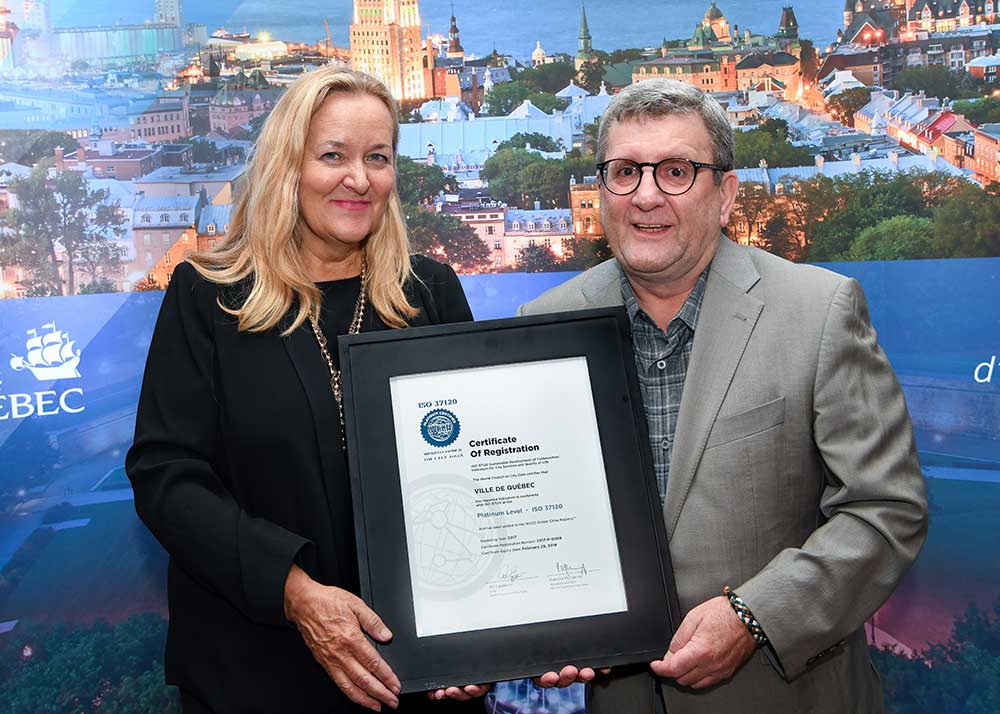 The World Council on City Data (WCCD) has added Quebec to its network of more than 60 data-driven cities at the Institute of Public Administration of Canada Annual Conference.
The WCCD leads standardised city data used to create smart, sustainable, resilient and prosperous cities. Quebec City now has the opportunity to compare best practices with other cities and utilise the network's standardised metrics to reach sustainable solutions.
"This certification is more than just a prestigious distinction–it also requires us to update and analyse essential data on individuals and families in an indicator system that takes into account the footprint we will leave on the resources that are key to the wellbeing of future generations," said Régis Labeaume, Mayor of Quebec City.
Dr Patricia McCarney, the council's president and CEO, presented the certificate to the mayor.
Speaking at the event, Dr McCarney said: "In visiting Quebec, it is quite clear that this city excels–both locally and globally–in its commitment to data-driven leadership and decision making."
Quebec City's ISO 37120 data can be found on the WCCD Open City Data Portal, which allows for local, national and international comparisons.
Quebec is the eighth city to receive this certification in Canada.