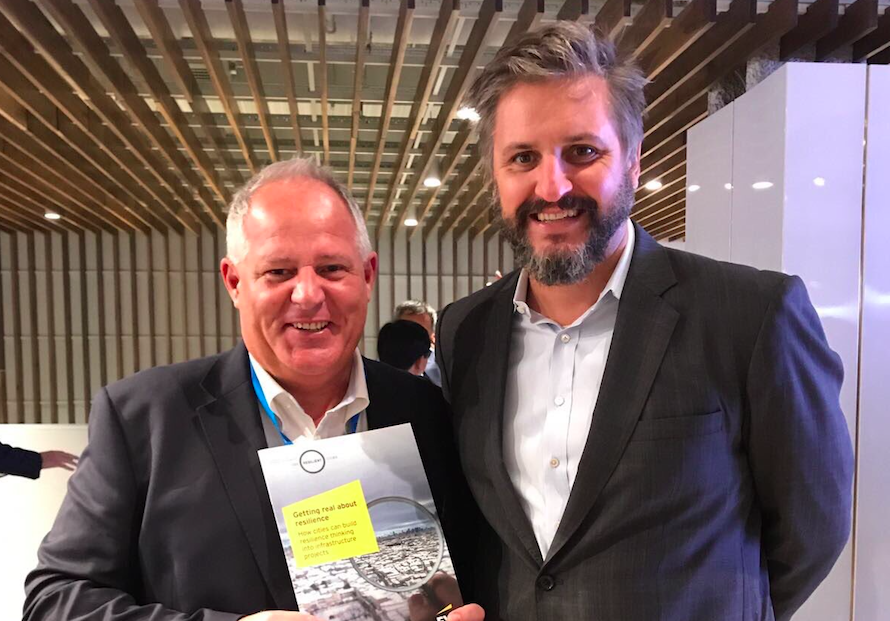 City governments think they understand the challenges of urban resilience relatively better than others think they do, says a new joint survey by 100 Resilient Cities (100RC) and consulting group Ernst & Young (EY).
The study, How can cities build resilience thinking into their infrastructure projects?, questioned 400 people across the 100RC and EY networks in 10 regions. Some 48 percent of respondents were public sector including Chief Resilience Officers and 40 percent private sector.
"The private sector still feels that the government does not truly value resilience especially if it comes at an increased upfront cost and so does not have the courage to price that into their bids," Bill Banks, Global Infrastructure Leader, EY, told Cities Today. "There is also a related point about the private sector having the confidence that it might achieve alternative revenue sources to help offset the increased cost of resiliency over the life of the project."
For private sector respondents, execution is also the point at which confidence in municipalities starts to wane–including quantifying resilience costs 
and benefits for project planning and financing. Forty percent of private sector respondents think
 "stakeholder engagement mechanisms are in place", compared to 30 percent who see "resilience as key value driver in assessment private sector bids".
"The combination of a staggering gap between the infrastructure we have and the infrastructure we need as well as a lack of measurable ROI [return on investment] on resilience projects seems to be at the core of some of the private sector's lack of confidence," Elizabeth Yee, Vice President, City Solutions 100RC, explained to Cities Today.
Yee added that in order for resilience to take hold in these projects, the public sector needs to articulate the resilience goals that they seek and one way to achieve this is through a citywide resilience strategy.
To further integrate resilience into the development of infrastructure projects, Yee says cities can provide 'extra points' to proposal respondents for integrating resilience principles in their responses.  Cities can also provide developers tax credits and other financial incentives for integrating resilience design principles into their work.
"Innovative financing mechanisms such as green bonds will build confidence in this growing field," Yee explained. "Increased recognition and socialisation of these principles with local community groups and populations can incentivise investment and prioritisation from policymakers and politicians."
Banks added that engaging more and earlier is key. "There needs to be a joint appreciation that resiliency projects are different and therefore need a much greater sense of co-operation and partnership upfront to achieve the goals that they are seeking."
The survey's recommendations include;
The need for standards and key performance indicators around resilience with the benefits to be explained so as not to mean different things to different people,
The long-term benefits of building in resilience are not easily understood and is difficult for policy makers and the private sector to evaluate and price up,
Public and private sector both feel there are insufficient incentives to incorporate resilience thinking,
The big question over 'who pays for this?'. City governments should continue to look to private-public partnerships as the way forward, and explore alternative and innovative financial solutions,
Citizens, entrepreneurs and original thinkers need to be more involved in the process.