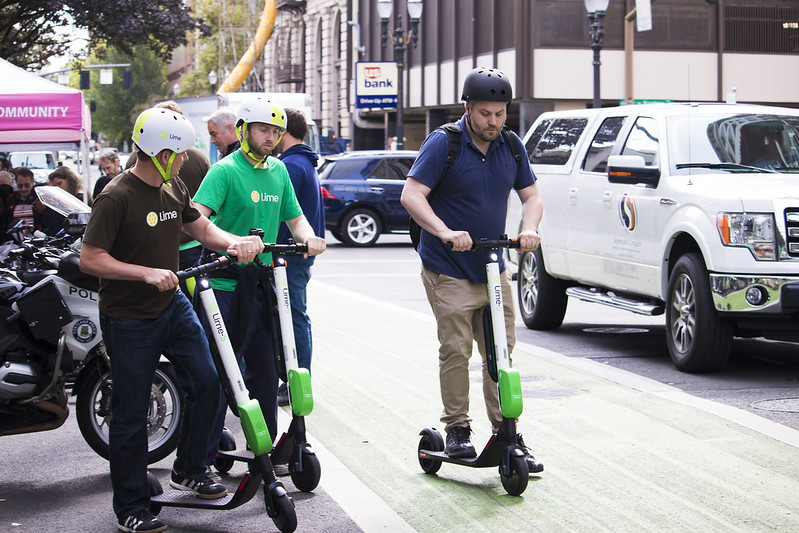 After years of political wrangling and legal uncertainty, New York State has approved a proposal to legalise e-bikes and e-scooters.
The move will allow operators to offer such services statewide but still gives local governments the ability to apply further individual regulations.
In January, New York Governor Andrew Cuomo urged the legislature to pass the bill before the April budget deadline, having vetoed a similar measure in December citing safety issues.
Previously e-bike riders faced fines of up to US$500 and the confiscation of their vehicles by the New York Police Department, but on 16 March officials announced the suspension of enforcement indefinitely to relieve pressure on delivery workers during the coronavirus (COVID-19) pandemic.
The new bill limits the speed of e-scooters to 24 kilometres per hour, and creates three different classes of e-bikes:
• Class 1 (pedal-assist bikes, such as Citi Bike e-bikes, with a maximum speed of 32 kilometres per hour. Such bikes had been legal in New York City already).
• Class 2 (throttle-powered bikes with a maximum speed of 32 kilometres per hour).
• Class 3 (throttle-powered bikes with a maximum speed of 40 kilometres per hour) in cities of one million people or more. These are the bikes preferred by delivery workers and riders would be required to wear helmets.
E-bike and e-scooter riders aged under 18 will also have to wear a helmet, with fines of up to US$50 for non-compliance.
New York State Senator Jessica Ramos, who had campaigned for the legislation welcomed the move, saying workers could "safely ride to work or deliver food without fear of ridiculous fines & penalties."
Several major US cities, including Los Angeles, Chicago, San Antonio and San Francisco have already introduced regulations for e-scooters, with pilot programmes or full legalisation existing in dozens more.
Lime's Senior Director for Government Relations, Phil Jones welcomed the news, saying: "This marks a major step forward in how New York moves. E-bikes and e-scooters are valuable transportation options that will benefit communities across the state.
"We applaud the delivery worker coalition for leading this decade-long charge to help bring more sustainable, convenient transportation to New York cities."
Despite the change in legislation, micro-mobility companies will still need city permission to set up in New York City during what has become an enormously disruptive time in their industry.
Lime and Bird suspended its services across all North American and European cities in mid-March in response to the coronavirus crisis.