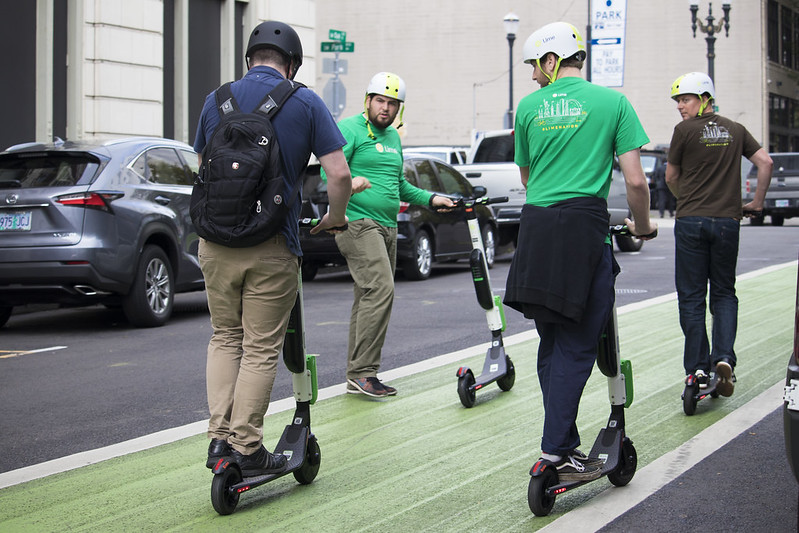 New York State lawmakers have struck a deal to legalise electric bikes and scooters following negotiations between city and state officials.
The bill removes state-level restrictions but retains local jurisdictions' power to ban them. Neither type of vehicle will be street legal in New York City itself until the city eliminates its own ordinance prohibiting their use.
Governor Andrew Cuomo–who had vetoed a similar measure in December citing safety issues–has urged the legislature to pass the bill before the 1 April budget deadline.
Speaking at a press conference where he announced the proposal, Governor Cuomo said: "We need an alternative to automobiles driving in New York City—the volume is paralysing, the cost is prohibitive and it is environmentally destructive.
"New transportation technologies like e-bikes and e-scooters pose exciting potential as a sustainable alternative to vehicles, but we need clear laws and regulations that put the safety of riders and pedestrians first."
Under the proposed law, e-bikes and e-scooters would be banned from riding on pavements, ridership would be restricted to those aged 16 and older and e-scooter operators under the age of 18 will be required to use a helmet.
Scooters would have a speed limit of 24 kilometres per hour, while e-bikes would be divided into three categories: Class 1 pedal-assist models with a top speed of 32 kilometres per hour; Class 2 throttle bikes with a top speed of 32 kilometres per hour; and Class 3 throttle models with a top speed of 40 kilometres per hour.
Local city governments would still have the authority to add extra restrictions such as lower speed limits or helmet requirements for e-bikes—and retain the option to ban the devices entirely.
New York City Mayor Bill de Blasio, has been a frequent critic of new micro-mobility modes, and it is unclear whether the city will allow them on its streets.
"The city's concern with these throttle e-bikes has always been their unregulated, illegal nature and particularly their speeds and irresponsible use by some," New York City Department of Transportation Commissioner Polly Trottenberg said at a city council hearing last week.
While raising concerns, Trottenberg also gave an indication of a possible compromise. "Should state action provide the ability for localities to authorise these devices, we'd be open to a conversation with the council about whether to allow them here in New York City."
Mobility providers have welcomed Cuomo's announcement, with firms including Lime and Bird having been involved in intensive lobbying over the past year in a bid to legalise scooters.
Phil Jones, Senior Director for Government Relations at Lime said: "We want to make micro-mobility a reality for New Yorkers living in transit deserts, as well as those who want greener commuting options."
Several major US cities, including Los Angeles, Chicago, San Antonio and San Francisco have already introduced regulations for e-scooters, with pilot programmes or full legalisation existing in dozens more.