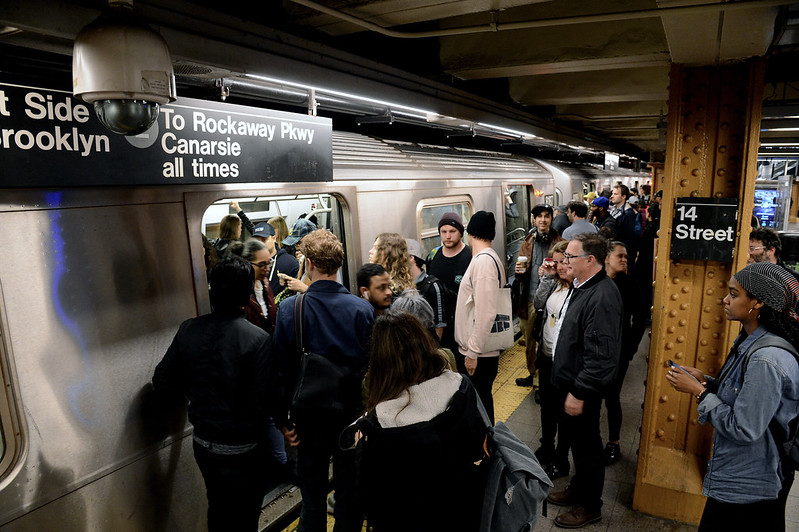 New York's Transit Innovation Partnership has opened a second round of applications for its Transit Tech Lab accelerator programme.
The lab–a public-private initiative between the Metropolitan Transportation Authority (MTA) and the Partnership for New York City–gives the city's public transit agencies an opportunity to work with start-ups to test and evaluate new technologies, and embark on pilots with the most innovative projects.
Almost 100 companies applied for the first round last November, and six were selected for an eight-week accelerator scheme–conducting trials across the city's subway, bus and rail networks.
The second round of the programme has been expanded to include other city transit agencies, including: The Port Authority of New York and New Jersey, New York City Department of Transportation, New York City Taxi and Limousine Commission, New Jersey Transit and Amtrak. 
Rachel Haot, Executive Director at the Transit Innovation Partnership told Cities Today: "We're really excited to be expanding the programme to include additional transit agencies and the new challenges we are inviting companies to apply to.
"The jurisdictions of transit agencies in New York are very interwoven, and having different transit agencies on board for this challenge means that we can implement more far reaching higher impact pilots."
The new round of submissions is specifically seeking entrepreneurs with products that:
Improve accessibility (a major component of the MTA's recently unveiled capital plan) through technology such as enhanced wayfinding, mapping, and augmented reality tools.
Enhance traffic coordination among passenger cars, public buses, commercial trucks, tour buses, bicycles, and pedestrians.
Create new sources of revenue, such as customer loyalty programmes and digital retail opportunities.
In recent years the MTA has been making efforts to modernise its services, with contactless payments rolled out on the city's subway services in May.
Patrick J. Foye, Chairman of the MTA has said it is "imperative" that the authority uses "every avenue possible" to open up to new technological solutions for its services.
Of the six start-ups chosen in the first round, four have already started one-year pilots with the MTA.
One of the selected companies, Axon Vibe, developed a smart phone app that notifies customers of service disruptions based on their most common routes and then provides an alternative transport option.
"It can be quite difficult for young companies to work with public agencies, so I'd say kudos to the transit tech lab for setting this up," said Boris Matz, Head of Business Development, Axon Vibe. "This is, at least from what I've seen in North America, a very unique setup."
Submissions are open until 30 November.