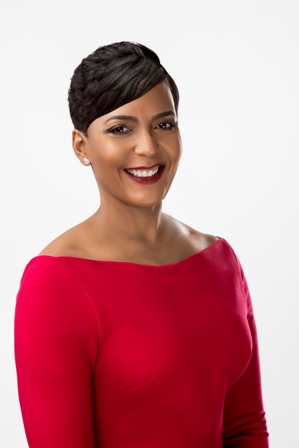 Mayors highlight how US cities are preparing for the future of work
16 November 2020
by Sarah Wray
Following a recent Ignite Cities virtual roundtable on the economic impact of COVID-19 in cities, Cities Today caught up with panellists Michael B. Hancock, Mayor of Denver, and Keisha Lance Bottoms, Mayor of Atlanta, for a deeper dive on how they're addressing the huge disruption the pandemic is bringing to citizens' jobs and businesses.
This means not only tackling the immediate crisis but also planning for longer-term shifts, from remote working to automation, and considering more radical ideas such as guaranteed income.
Like many cities in the US and around the world, both Denver and Atlanta are seeing significant job losses and facing the effects of a deep global recession.
"The pandemic has exacerbated and brought to light inequities and injustices that already existed," said Mayor Bottoms. "Legacy Atlantans — our black and immigrant communities, our small and micro businesses, and our women-and minority-owned businesses — find themselves the most vulnerable in these volatile times. The top priority is to help existing businesses survive and emerge from the pandemic intact and stronger than ever."
Preparing for the future
Atlanta and Denver have both provided a range of immediate financial support for the hardest-hit residents and businesses but they are also going beyond this with a view to longer-term recovery.
To help people find jobs, for instance, Atlanta has launched initiatives such as its first-ever virtual LGBTQ Job Fair. The city's kiosk programme is also being expanded to deliver free public wi-fi and wayfinding information at major transportation hubs and in communities that lack high-speed internet. These kiosks also list geo-located job openings, sorted by type.
The city recently launched the One Atlanta: Economic Mobility, Recovery and Resiliency Plan  which identifies five key objectives to promote economic mobility: the creation of good jobs; access to good jobs; support for small businesses; neighbourhood investment; and affordable housing.
"Through this plan, we expect to attract, retain, or support 2,000 new jobs annually," Bottoms said.
The Atlanta administration also recently merged its economic development arm with its workforce agency "to strengthen employment opportunities for Atlantans, including sustainable middle-wage jobs".
Bottoms said the city will provide workforce services to more than 1,300 Atlantans over the next three years, including helping people who are working in struggling industries to find pathways to more stable industries and to learn additional skills.
"We will allocate at least 70 percent of our small business support services to minority and women-owned businesses," she added. "Additionally, we will catalyse the build-out of 1,250 affordable residential units near transit over the next three years."
Mayor Hancock said that, as in Atlanta: "Equity and access are the foundation of all our programmes, services and funding pursuits [in Denver]."
The city is developing a Good (or Quality) Jobs Strategy so the city and businesses can use a common tool to assess 'a good job' with regards to salary, benefits, and opportunity for upward mobility.
"We will then develop a programme to help businesses assess their job offerings and create their own 'good jobs' strategy for their workforce," Hancock said. "This strategy will also have us expanding our scope of employer engagement to include energy and green jobs, next-gen agriculture, and professional and financial services, all with the intent of being able to better inform and support job seekers in gaining the skills to be competitive in the future of work."
Closing the digital divide is also key. Denver is developing a citywide digital equity strategy and, in collaboration with multiple partners, has implemented support for jobseekers that are limited by a lack of access to technology – for example, enabling them to loan computers from their local libraries.
Double disruption
Even before COVID-19, automation was already on the horizon. Now it looms even larger. A recent report from the World Economic Forum found that automation will displace 85 million jobs globally in next five years, accelerated by the pandemic. At the same time, the shift will also create 97 million new jobs across areas such as the green economy, data and artificial intelligence, and engineering and cloud computing. The WEF said communities most at risk from disruption will need support from businesses and governments, and highlighted the need for retraining and upskilling.
Mayor Hancock said: "Denver is moving quickly to address the automation trend, exacerbated and accelerated by the pandemic."
He noted that historically disadvantaged communities in Denver, particularly black and Hispanic residents, are 2 to 2.5 times more likely to experience poverty and these communities are also underrepresented in Denver's highest-paying occupations and overrepresented in industries vulnerable to economic shock or automation.
"Denver Workforce Services (DWS) continues to support job training in industries that are less likely to be impacted by automation," Mayor Hancock said.
In partnership with six other workforce local areas, DWS will also work to align resources to support "significant employment and training opportunities" in information technology and advanced manufacturing, with a particular focus on underserved neighbourhoods and populations.
There is also a drive to build future workforce training by, for example, introducing low-income youths aged 14-18 to virtual technology camps to further their skills.
Mayor Bottoms said the City of Atlanta is also taking steps to prepare for automation and has, for example, joined forces with Atlanta Technical College and several major companies to launch the Center for Workforce Innovation. This curriculum-based initiative trains students at Atlanta Tech to equip them for well-paid jobs that employers know will be coming up at companies such as Delta Air Lines and Georgia Power.
Meanwhile, the Students2StartUps programme teaches digital skills and connects students with internships and employment prospects at start-up companies.
To reflect the deep shifts brought about by the pandemic, some cities are also considering even more fundamental changes. Mayor Bottoms, for instance, joined the Mayors for a Guaranteed Income initiative when it launched earlier this year.
Cities such as Stockton, California and Jackson, Mississippi have established Guaranteed Income pilots and Atlanta has now formed a task force to study the feasibility of such a programme.
"We have not worked out all of the details yet, but cities are laboratories for democracy and we need to be ambitious as we explore ways to help vulnerable residents meet their essential needs," Mayor Bottoms said.
Guaranteed Income is not a new idea – Dr Martin Luther King Jr. called for such measures to be established as part of his campaign to abolish poverty.
"More than 50 years after Dr King's death, a Guaranteed Income is an idea whose time has come" Mayor Bottoms said. "We live in a time of overwhelming obstacles – generational poverty, racism, COVID-19, record-breaking hurricanes, fires and floods – in some places all at the same time.
"The development of a Guaranteed Income will help our vulnerable residents meet their most urgent needs. It is a practical way to supplement America's social safety net during the COVID-19 pandemic and beyond."
Partnerships
Consulting company Ignite Cities founded the monthly roundtable event series which Mayor Bottoms and Mayor Hancock took part in with the National League of Cities. The initiative aims to bring ideas directly from mayors on how they are thinking about the transformation of their cities and to ensure solutions can be scaled and replicated.
George Burciaga, Managing Partner, Ignite Cities, said: "COVID-19 has lifted all of our weaknesses to the surface."
He noted that two key priorities for economic and jobs recovery are closing the digital divide to allow people to work and study from home, and rapidly helping people reskill and adapt as "COVID-19 has redefined how we work".
He also highlighted the importance of public-private partnerships to help achieve this, commenting: "We have a deficit in funding in our country and specific cities. The most vulnerable are taking the biggest hit.
"We'll need to lean on public-private partnerships to find efficiencies and sustainability that provide new revenue, in order to allow these new skill sets and jobs start to develop."
He gave examples of this in action, including Mastercard which has pledged to invest US$500 million, in products, services, technology and financial support, to help close the racial wealth and opportunity gap for black communities across America. As part of this, Mastercard announced specific initiatives in seven cities including Atlanta, Birmingham, Dayton, Los Angeles, New Orleans, New York City and St. Louis. Qualcomm, which Ignite Cities partners with, also supports a range of programmes which are focused on advancing STEM skills and making STEM education more accessible to students of all ages globally.
"Both organisations have taken the initiative to rethink how they engage with businesses, cities and the people that live in the cities in order to help rebuild skill sets, to rethink the jobs that have to be deployed, and to support the technology that might be missing," Burciaga said.
Replay the roundtable with Mayor Hancock and Mayor Bottoms