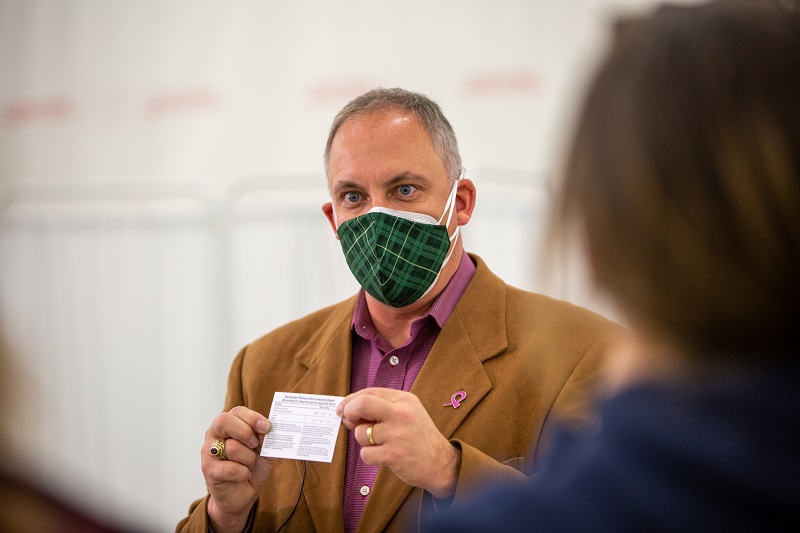 Photo: Bob vaccine 1
Vaccine rollout shows how policy can drive innovation
By: Bob Bennett, Chair of the Cities Today Institute; former Chief Innovation Officer, Kansas City MO; and current COVID-19 Vaccine Operations Director for the Unified Government of Wyandotte County and Kansas City, Kansas
For many public health professionals, the COVID-19 pandemic has been the defining moment of their careers. There are not many leaders who figured prominently in the polio eradication effort still serving, though many from that generation have provided wise counsel to the current crop of health department directors, county health officers, epidemiologists, nurses and non-clinical staff.
Although many tried-and-true techniques have carried over, the physically and digitally connected nature of 21st-century society has forced this generation of leaders to be the most responsive and agile public health team in history. And, for the most part, communities are being well served by their public health team.
Communities that have been best served featured mayors and city managers who reacted quickly and made public education, testing and vaccination a priority. The shared commitment between elected and appointed city leaders and their associated public health teams established conditions for the best performing cities to take advantage of the remarkable vaccine development and distribution effort.
Once established, the programs that empowered communities to flourish used the pandemic response as a springboard for departmental and governance evolution in their city.
Even though we are still engaged in the effort, it is now time to examine the speed with which the policies and tools have to evolve in order to minimize the impact of COVID-19 on a community's safety and economic security.
Early innovation
The initial phase of vaccinations forced communities to deal with a massive demand for vaccines with little to no infrastructure to provide inoculations and very limited quantities of the vaccine itself.
From December to mid-February, limited eligibility and variations between communities with respect to defining eligibility led to rapid development of tools for people to discover and request appointments for vaccination. Vaccine-hunters stalked sites looking for excess doses at the end of the day, and heroic public health professionals vaccinated anyone along a stretch of Oregon highway when a batch of vaccine was likely to pass its expiration date before getting to a schedule clinic due to an accident.
Among the innovative products that came from this period were vaccine-scheduling software for residents; mass vaccination site designs, procedures and staffing models; transportation system enhancements; and public engagement tool developments.
Many firms engaged in the smart city industry pivoted to provide software that calculated detailed analyses of communities to guide city engagements and prioritize at-risk populations. Vulnerability Index calculators were customized to account for social factors and the impact of COVID-19 on communities to focus mitigation efforts were they would have the greatest impact. Throughout this initial vaccination phase, public interest focused on when individuals would become eligible, how they could make an appointment and how quickly communities could establish the capacity to vaccinate large numbers of people in minimal time. Civic leaders, health officials and self-appointed Facebook experts defined success primarily with efficiency measures.
Organizations that used vaccine allocations within seven days of receipt were judged as successful, and the processes established were more important than the numbers of people vaccinated because the vaccine itself was the limiting factor that policy had no ability to influence.
By mid-February, sufficient supply became available and tiered eligibility criteria made vaccine access available to most Americans. This began the second phase of the vaccine effort, which lasted about 60 days until mid to early May.
Instead of focusing on establishing mass vaccination sites, the efficiency of the sites themselves, the throughput on a weekly basis, the percentage of a community's population vaccinated and the perceived ease of the customer experience defined success for health department vaccine operations. Communities that did not have functional immunization plans or facilities were judged poorly by constituents in this period, and many residents began looking outside their city or county resources to get the vaccine.
Innovations that dominated the space in this short period included scheduling tools that integrated digital, telephonic and walk-in data collection through interfaces that made patients feel comfortable and confident while simultaneously pushing them through the process quickly.
Compatibility of these systems with existing Electronic Medical Record systems became the 'holy grail' of this effort, as many of the EMR systems were not designed to be interoperable – data security designs deliberately impeded coding that extracted or imported data into the system.
Processes designed to welcome, triage, register, inoculate, observe and record patient visits were modified to complete all these tasks at much faster rates than initially forecasted to meet public demands that vaccination not impact their daily schedules. The Public Health team in Wyandotte County, KS, opened two additional mass vaccination sites to ensure access via all means of transportation with an emphasis on placing them nearer to population concentrations. During these eight weeks, the vaccination rates rose at the greatest rate during the pandemic response despite an undercurrent of vaccine hesitancy. For health department teams, this period felt hopeful and busy because there seemed no end to the lines of people excited to end the pandemic.
Communication
On May 6, this period ended abruptly with the CDC recommendation to pause distribution of the Janssen vaccine. Instantaneously, Americans with questions about the efficacy or safety of all the vaccines felt as though their concerns were well-founded.  Despite the precise language and assurance of general safety used by the CDC and other federal officials, the public perception of the pause decreased confidence in the program and increased hesitancy among the populations that now had easy access to the vaccine. For local governments, this led to increased education efforts that emphasized a complex relationship among the virus itself, the evolution of potential variants, the safety and efficacy of vaccines and the social benefits available to vaccinated people. Some communities that had just established mass vaccination sites after tardily responding to the second phase of the pandemic saw those facilities sit vacant. CDC Director Dr Rochelle Wolensky pleaded multiple times with Americans, encouraging vaccination and public health policies such as mask mandates. She made an impassioned direct appeal on March 29 and Senate testimony on May 11.
In this third phase, community education efforts began targeting specific demographics that had not taken advantage of the vaccination opportunities presented to them at that point. Vaccine rates varied greatly across the country; consequently, strategies to engage unvaccinated individuals varied greatly.
For some communities, ideologically disinclined individuals were engaged with arguments emphasizing the societal and economic benefits associated with high vaccination rates. For other communities, transportation accessibility or inherent distrust of the government provided a different but equally challenging engagement strategy. In both cases, the communication effort took primacy over the operational vaccination delivery strategy because the capacity to inoculate people exceeds the numbers of patients.
Vaccine rates in many communities below the 50 to 70 percent threshold are frequently driving these communication efforts and define the means and tone used to communicate with the unvaccinated segments of the population. Communication campaigns involving reticent populations and complex arguments frequently take a great deal of time and will require long-term commitment of governments at all levels and continued resource commitment despite the greater cost-to-vaccination rate that will inevitably continue to increase.
In addition to vaccine operations and communications efforts, many communities are now working hard to justify vaccine-related infrastructure, staffing and budget in light of decreased participation. 'Biden bucks' have been promised to local communities and, in many cases, delivered. But state and local governments are justifiably skeptical that everything promised by the federal government will be delivered, based on prior performance.
Policy
Dr Wolensky's May 13 guidance that essentially eliminated mask mandates for communities –  and was issued without any coordination or local preparation – further complicates the vaccine strategies that county and city health departments have to execute. City councils are under tremendous pressure to make things 'normal' and understand that the popular decision now is to use federal funding to subsidize business and reauthorize mass public gatherings.
In many of these councils, continued funding prioritization to public health organizations is not popular. Since President Biden took off his mask on May 13 and proclaimed, "I think it's a great milestone. A great day," the pandemic is over in the minds of many Americans, despite the President's note that it is not over later in the same speech.
In many ways, this third phase of the vaccination effort is a return to normality for public health professionals. This mission before them, to vaccinate Americans against a deadly disease without a sense of public urgency or policy primacy, is something they have been doing for years. City and county managers expect health departments to continuously deliver excellent public services with increasing efficiency rates. And, for the most part, local government budgets are required to be balanced. Governing is hard, especially so at the local level. Despite the increasing degree of difficulty, local leaders remain committed to making it work, and the vaccination effort is not an outlier in this respect.
This pandemic will end, and public health leaders will ensure that communities can reopen confidently and safely. One hopes that elected and appointed leaders empower these public health leaders through to the completion of the process instead of adding an additional obstacle at the end.
Next article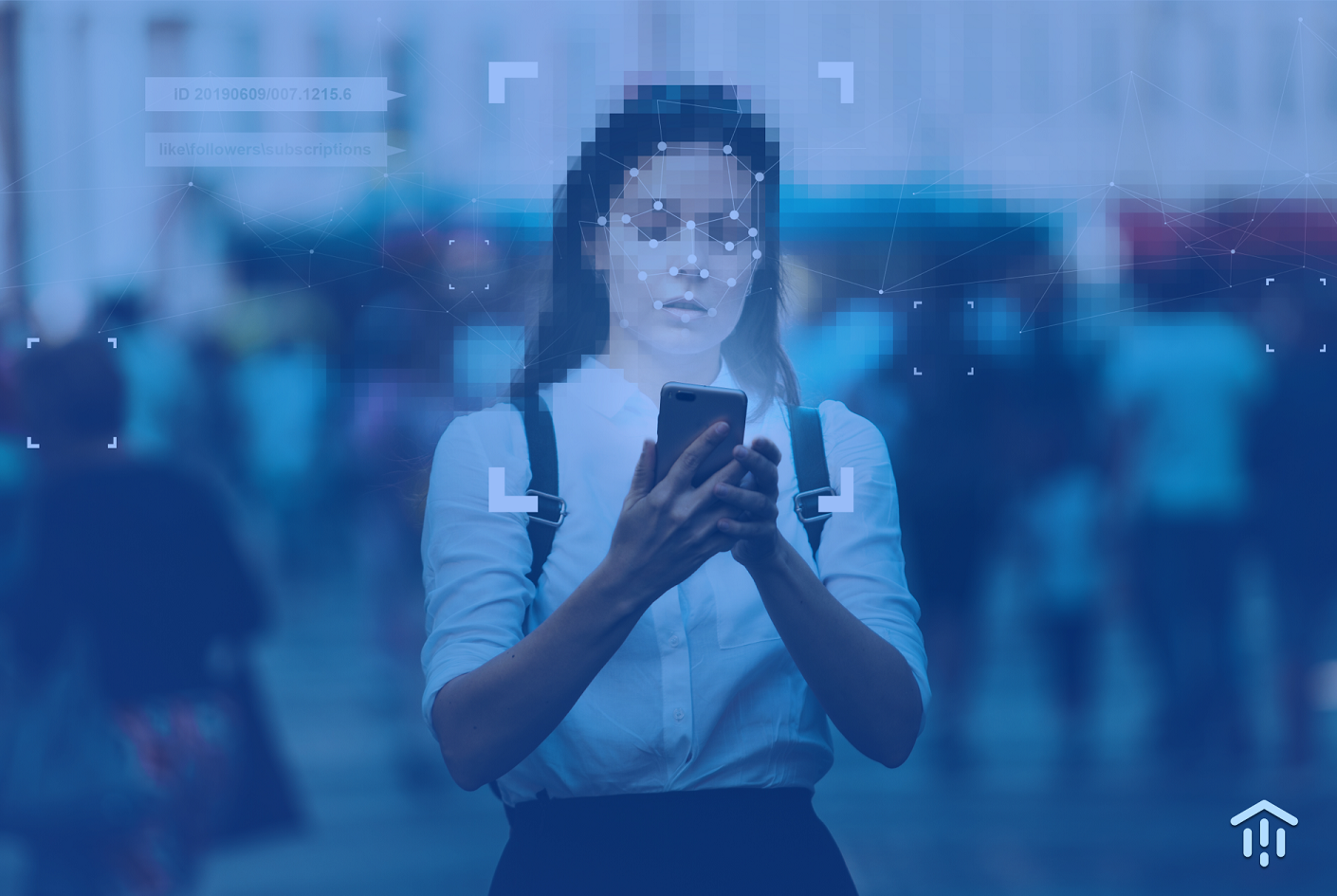 How to co-create data governance with your citizens