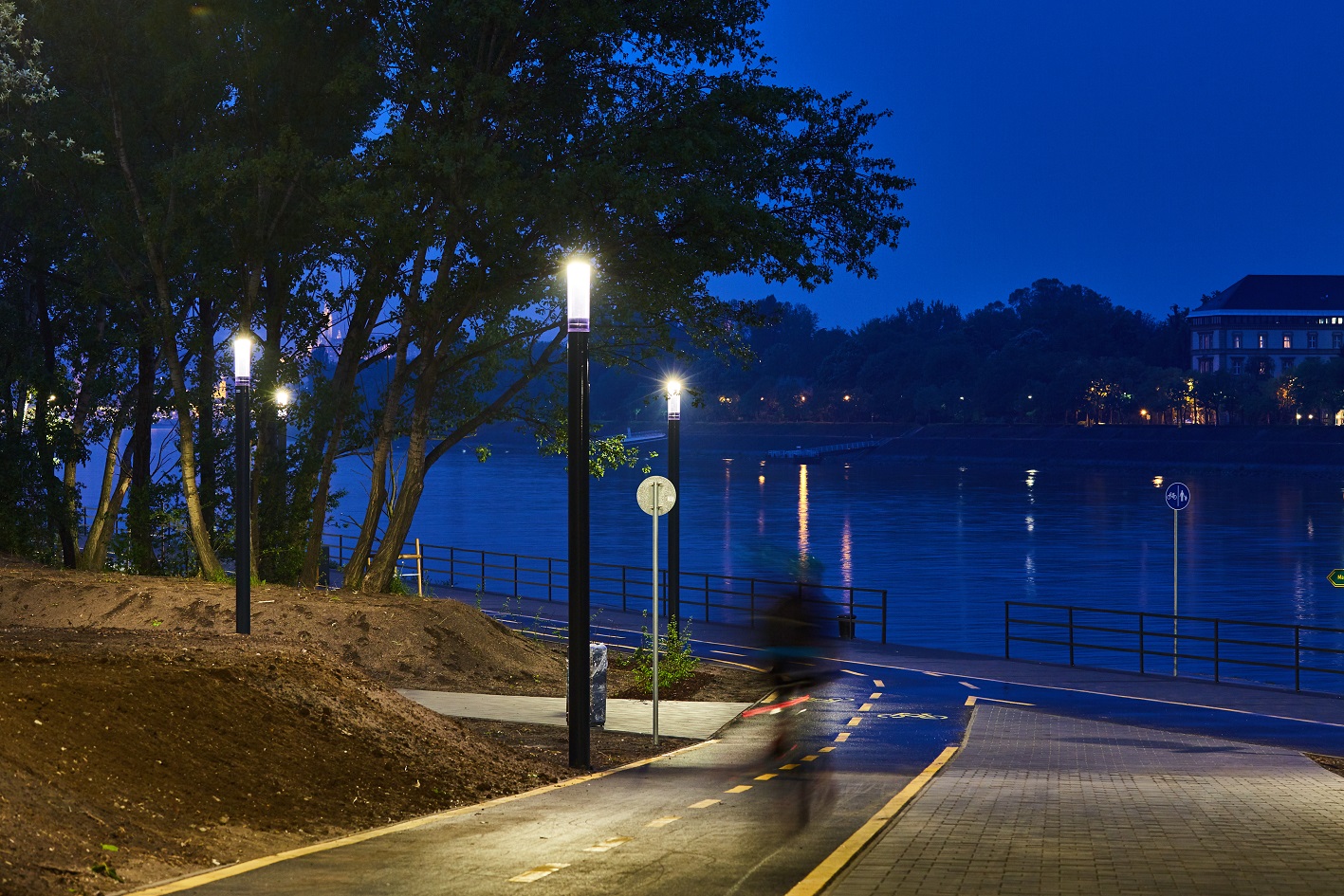 With the UN reporting that 66 percent of the world's population is expected to live in urban areas by 2050, cities realise that they need innovative thinking to become smarter, safer and more sustainable.
Managing the city's infrastructure, public services and their development is one of the major priorities of the city of Budapest as it continues its quest to be an engine of growth and innovation. This capital city is focusing on leveraging new technology to think differently about the way they create, plan, and experience urban life.
The Danube riverside: a success story  
The Danube River, one of the city's greatest assets, plays a key role in its evolution. When redeveloping the Danube riverside, the local authorities wanted to create a liveable, socially inclusive and dynamic space that people would use over and over again.
A new sports and aquatic centre was built with a 1,150 metre-long bicycle path to facilitate access. This bicycle path is also a central part of the Eurovelo international bicycle network and features parking spaces for the bikes from the Bubi public bike-sharing scheme. New street furniture, trees and artistic sculptures were installed to create an inviting and enjoyable public space.
An integral element to the success of this redevelopment was a connected lighting network that would provide a crisp, clean light to guarantee safety at night while maximising energy savings and lowering carbon emissions. However, the city wanted more for this shared public space.
The authorities were keen to install cameras to reassure and enhance the feeling of security for the local community.
They also wanted to provide free Wi-Fi to ensure a truly connected space, where the community could stay in touch, communicate and share their experiences at all times.
And they found it. The Shuffle provides the necessary services in one aesthetic column. By taking this lighting-based system instead of a traditional street light, the city of Budapest has increased the efficiency of its civic infrastructure and improved the quality of life for the community in an aesthetic manner.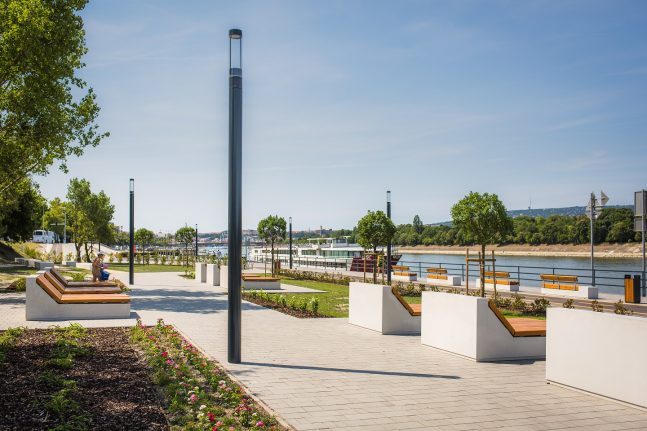 Secure and scalable technology
Technology must be scalable, so that it can grow and evolve to meet changing needs, and secure, to ensure systems are protected from attack and misuse. Thanks to the modular system of the Shuffle, the city of Budapest can choose, in the future, to add more features such as loudspeakers, EV chargers, intercoms or even sensors to capture data from the surrounding environment in order to track everything from traffic flow to the levels of pollutants in the air.
By leveraging technology, Budapest is optimising the city infrastructure to provide more efficient and cost-effective services, boost economic development, encourage social interaction and make environments responsive to people's daily needs.
About this Content