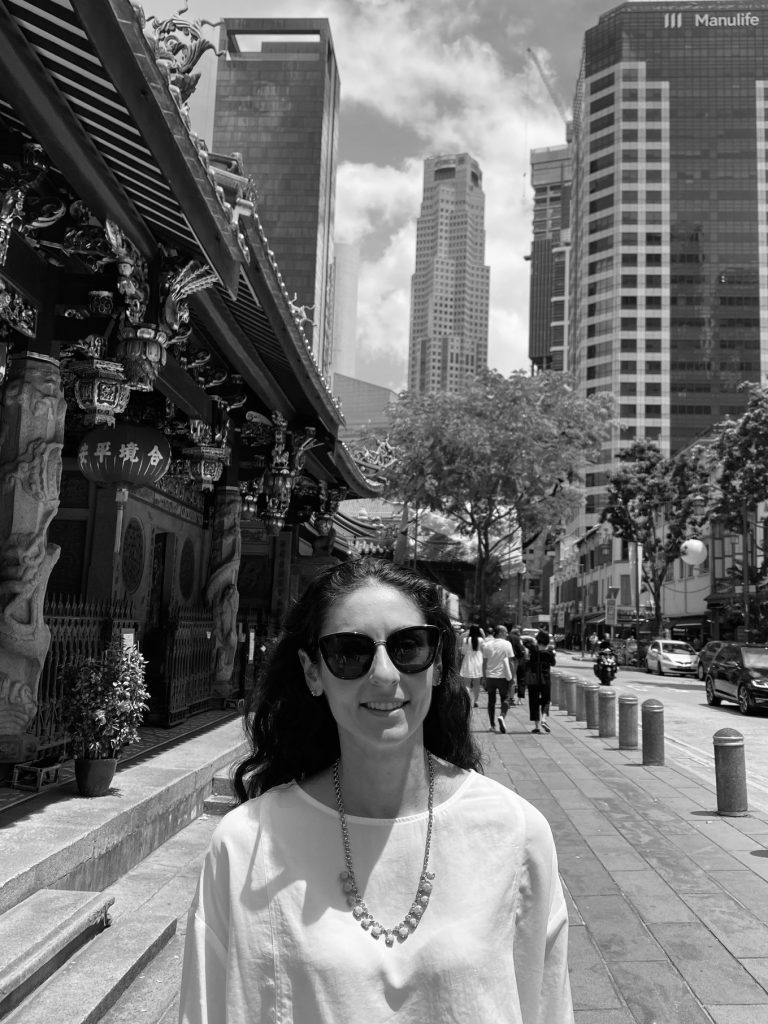 The Cities for a Resilient Recovery (C2R) coalition has been created to help cities rebuild after COVID-19 in a holistic way which also addresses climate change and other complex, inter-related challenges.
Lauren Sorkin, Acting Executive Director of the Global Resilient Cities Network (GRCN), which has established the coalition and is leading the programme, told Cities Today: "COVID-19 is exacerbating cities' existing problems. It's compounding risks and causing crisis upon crisis. We have to design for multiple benefits by providing cities with tools to do more with less."
C2R will incorporate city collaboration through an online community, speaker series, weekly briefing and monthly technical notes; the design of a data-driven Toolkit for Resilient Recovery; and resources and expertise from private and non-profit organisations on climate resilience, circular economy, local economic development, water sanitation and food security, etc.
Partners include the World Bank and the University of Manchester.
Jainey Bavishi, Director of the NYC Mayor's Office of Resiliency, said: "The principle of a resilient recovery is simple: as we rebuild from the current crisis, we must also prepare for future shocks. Both COVID-19 and climate change are massive challenges that require transformative solutions on a global scale. This network will provide an invaluable forum for cities around the world to grow stronger together through sustained partnership and collaboration."
Sorkin noted that prioritising investment will be key amid widespread concern about budget shortfalls and fears that the emphasis on short-term economic recovery from COVID-19 could overshadow other long-standing crises such as climate change and equity.
"Everyone's going to be borrowing for stimulus or investment, and that is money that cities would have borrowed for climate action or [to address] the future of work. Therefore, we have one shot to get at those multiple issues, and to recover and achieve climate resilience," she added.
Rise of the CRO
Sorkin sees a growing role for city resilience officers (CROs) in the wake of the pandemic and says that while cities may have treated resilience and sustainability as " add-ons" in the past, she believes: "We're going to see cities get much more serious about resilience and a holistic approach to planning."
Cities are already preparing for threats such as recurring natural hazards and extreme heat, and beginning to redesign initiatives to address multiple issues and prevent crises being compounded, she said.
For example, combining an existing Future of Work partnership with the COVID-19 recovery, the City of Louisville has teamed up with Microsoft and other partners to create an online skills programme for those impacted by coronavirus.
In many cities in Europe and North America, public transport is one of the key challenges for re-opening. Milan, Jakarta, Toronto, Addis Ababa, Santiago and New York City have exchanged strategies around low-carbon transit, such as odd-even schemes to limit vehicles on the road and address air pollution.
GRCN emerged from the former 100 Resilient Cities programme to assist cities and their Chief Resilience Officers. It has 98 member cities and is supported by the Rockefeller Foundation and other funding partners.
C2R is open to all cities, including those who are not member cities.