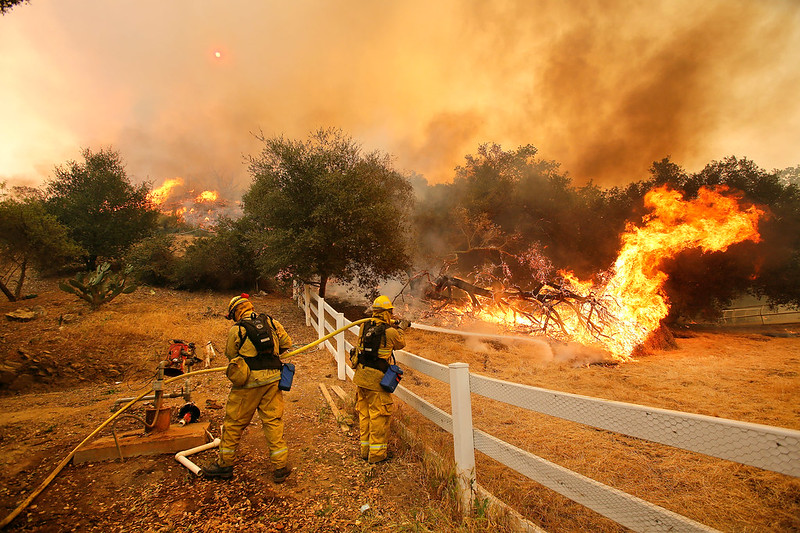 Photo: Daria Devyatkina
100 Resilient Cities relaunches as an independent network
07 February 2020
by Christopher Carey
In April 2019 the news broke that 100 Resilient Cities was to no longer receive funding from the Rockefeller Foundation six years after its launch.
The announcement came as a major shock to its almost 100 staff and those familiar with its work, as the organisation had by all measures been successful in its primary aim—helping cities build workable resiliency strategies.
Budget issues and a change in leadership at the foundation in 2017 were the most likely reasons for 100RC's sudden exit, but a glimmer of hope emerged when the foundation agreed to continue funding some of its initiatives, like the chief resilience officer (CRO) roles it had helped create in cities.
Six months on we are beginning to see what the transition looks like with the creation of two new organisations, Resilient Cities Catalyst (RCC), which was unveiled last week, and the Global Resilient Cities Network (GRCN), which will be officially launched at the World Urban Forum next week.
The mandate of both organisations may appear similar to that of the 100RC, but Resilient Cities Catalyst has modelled itself as a more nimble consultancy acting as a go-between for cities and non governmental bodies, while the Global Resilient Cities Network sees itself as a bottom-up city-led endeavour, planning to drive urban resilience action by expanding its membership and partnerships.
Resilient Cities Catalyst, which has been launched by former 100RC president Michael Berkowitz and former Rockefeller Foundation president Judith Rodin, has financial backing from Facebook and the Conrad N. Hilton Foundation but will also provide fee-for-service consulting to individual cities.
Speaking to Cities Today, Berkowitz said: "We're trying to continue to drive some of the implementation both in the 100 cities we worked with and other cities around the world. For me personally, the developing world, in particular Africa, where the challenge of urbanisation in the 21st century is so acute, is a place where I really want to work. We hope that we can provide some of the missing links to cities to help drive implementation in tangible ways, not just develop strategies and workshops."
With nine employees, RCC is currently working on resiliency projects in Tampa, Florida and Southern California.
Just over a week after the Catalyst's arrival on the scene, former team members of Berkowitz announced the 'evolution and expansion' of their work at 100RC with the creation of the Global Resilient Cities Network (GRCN).
There are currently 83 CROs in the network, with 10 new (as of yet unannounced) members expected to join in the coming months. Over two-thirds of the current CROs are now funded by cities.
100RC's benefactor, the Rockefeller Foundation, never fully elaborated on the reasons for ending the funding, with subsequent statements and press releases using well-manicured language to soften the blow. But in fact since the announcement, the Rockefeller Foundation has provided funding totalling US$9 million to the GRCN, to support the continued work of CROs in cities.
Going forward more cities will be expected to co-fund measures, while new 'partners', which have yet to be announced, will also contribute.
Eugene Zapata Garesché, Managing Director for the GRCN's Latin America and the Caribbean office, told Cities Today: "We're looking for cities where we can get a very strong commitment from the mayor, and also those that already have resilience strategies or programmes in place."
The network's management are currently based in London, Mexico City, New York and Singapore, supporting a community of urban resilience practitioners in 98 cities and 40 countries. The "rebranding" of the GRCN is still a work in progress with a website not expected until May and the organisation is in the course of being set up as a nonprofit most likely out of the US.
Speaking to Cities Today, Lauren Sorkin, Acting Executive Director of the GRCN, said: "Our organisation is building on the legacy of 100 Resilient Cites, transitioning the network to a city-led impact focused organisation that will become independent and financially sustainable."
Like Berkowitz, Sorkin also made reference to expanding in new regions, in particular Africa.
Both spoke glowingly of each others new ventures, insisting they were all still friends working towards the same goals, just in different capacities.
The network will officially launch on 11 February at the World Urban Forum in Abu Dhabi.