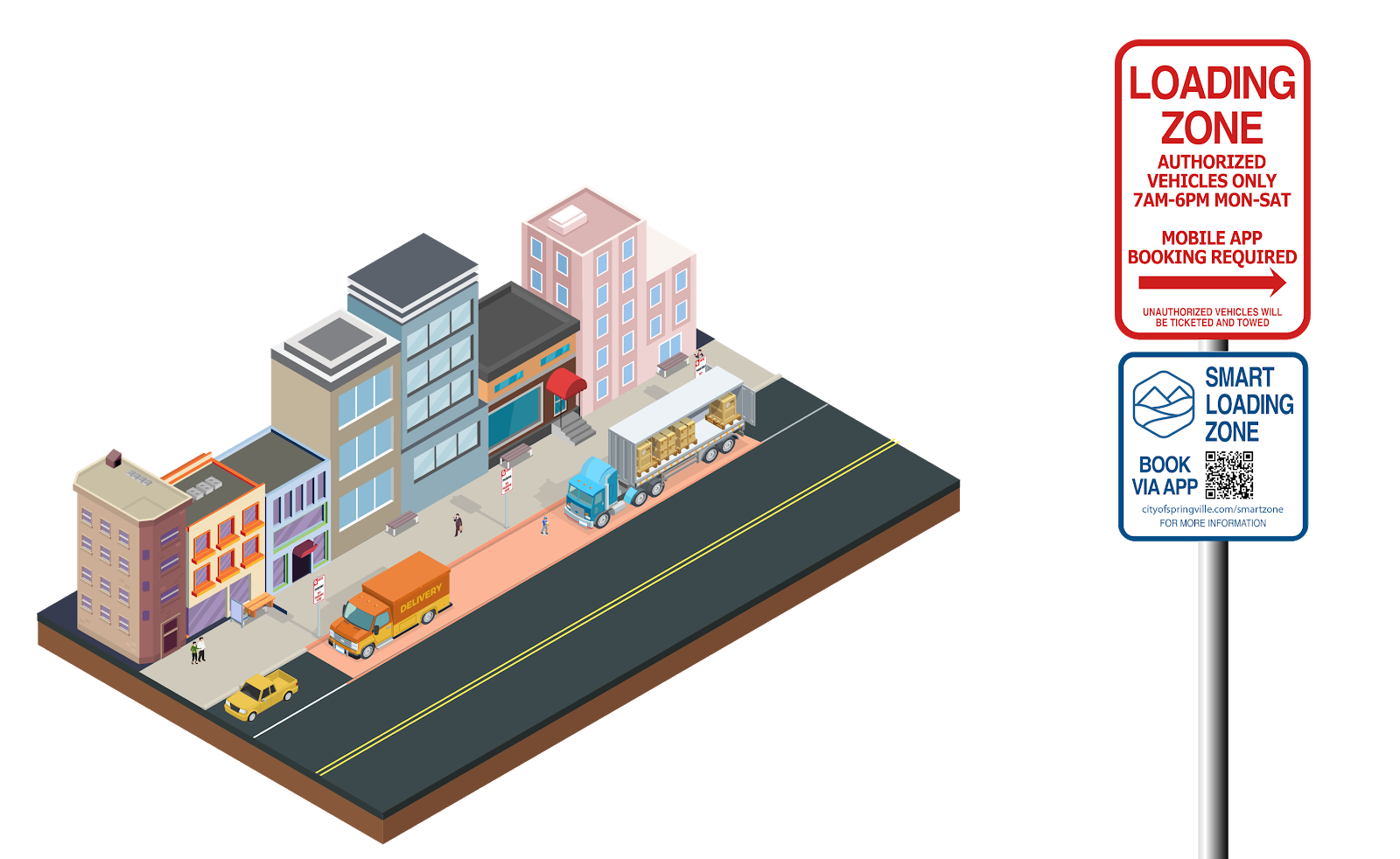 The cities of Aspen, Nashville, Omaha and West Palm Beach have won Coord's first Digital Curb Challenge and will pilot 'Smart Zones' using the company's kerb management platform.
The solution enables cities to communicate kerb availability, rules and pricing digitally in response to policy changes, special events or emergencies, without having to modify signage on the street.
Commercial drivers can use their existing mobile devices to locate nearby available loading zones, which they can book and pay for. By providing cities with information about when, where and how long drivers are loading, Coord, which is a spin-out of Alphabet-owned Sidewalk Labs, says its platform also supports data-driven operational changes. For example, cities could use this information to create more loading space where it's most needed, or manage demand for it through pricing and time limits.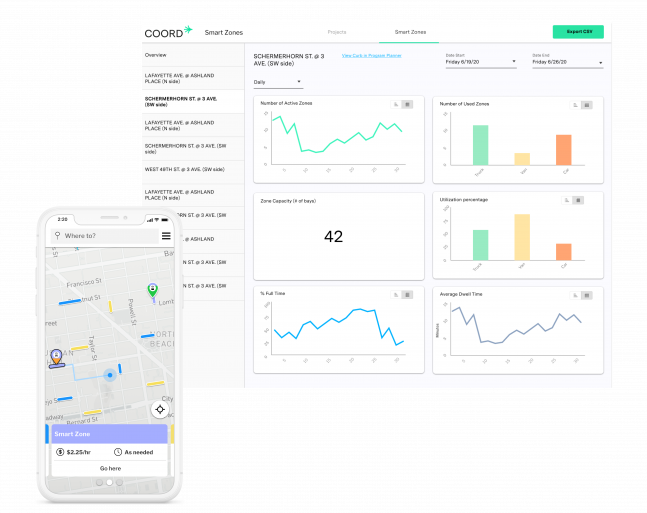 Kerb space has become increasingly important in city centres for deliveries, ride-hail and shared micromobility services, as well as buses, bikes and other recreational and commercial activity. This has been heightened during the COVID-19 crisis with an increase in businesses offering kerb-side collections and more people ordering food and goods online for delivery.
Stephen Smyth, Co-Founder and CEO of Coord, said: "We look forward to working closely with Aspen, Nashville, Omaha and West Palm Beach to develop and launch Smart Zone pilot programmes that address critical mobility challenges in these cities and to demonstrate the power of the kerb in creating significant, tangible impacts in their communities and local economies."
Cohort cities
Through the pilot programme, Aspen aims to understand in more granular detail how its loading zones are used.
"Our goal ultimately is to provide a more seamless, organised and coordinated delivery experience for both our commercial vendors and our business-owners," said Mitch Osur, Director of Parking at the City of Aspen.
Faye DiMassimo, Mayor John Cooper's Senior Advisor for Transportation and Infrastructure, City of Nashville, noted that demands on the city's limited kerb space downtown have increased dramatically from rideshare and delivery services, freight, online shopping and take-out dining.
"By partnering with Coord to pilot Smart Zones downtown, we hope to increase compliance with loading regulations, improve traffic flow and safety, accommodate rising kerb-access needs, collect quality data, and ultimately capture the true cost of metro-provided services to reframe and re-value private use of public space," she commented.
Omaha is undertaking the pilot programme to better coordinate access to its kerb space for vehicles carrying out commercial loading and wants to reduce congestion and safety hazards caused by double-parking, while West Palm Beach is focused on vehicles doing pick-ups and deliveries.
Based on the level of interest it saw in its Digital Curb Challenge, which was launched in January, Coord has selected nine additional cities across North America –Vancouver, Baltimore, Sarasota, Bend, Norwalk, Fort Smith, Halifax, Portland and Walnut Creek – as Cohort Cities. These cities will have the opportunity to learn from the Pilot Cities through a newly formed community for city leaders to share best practices, learnings and resources about kerb management.