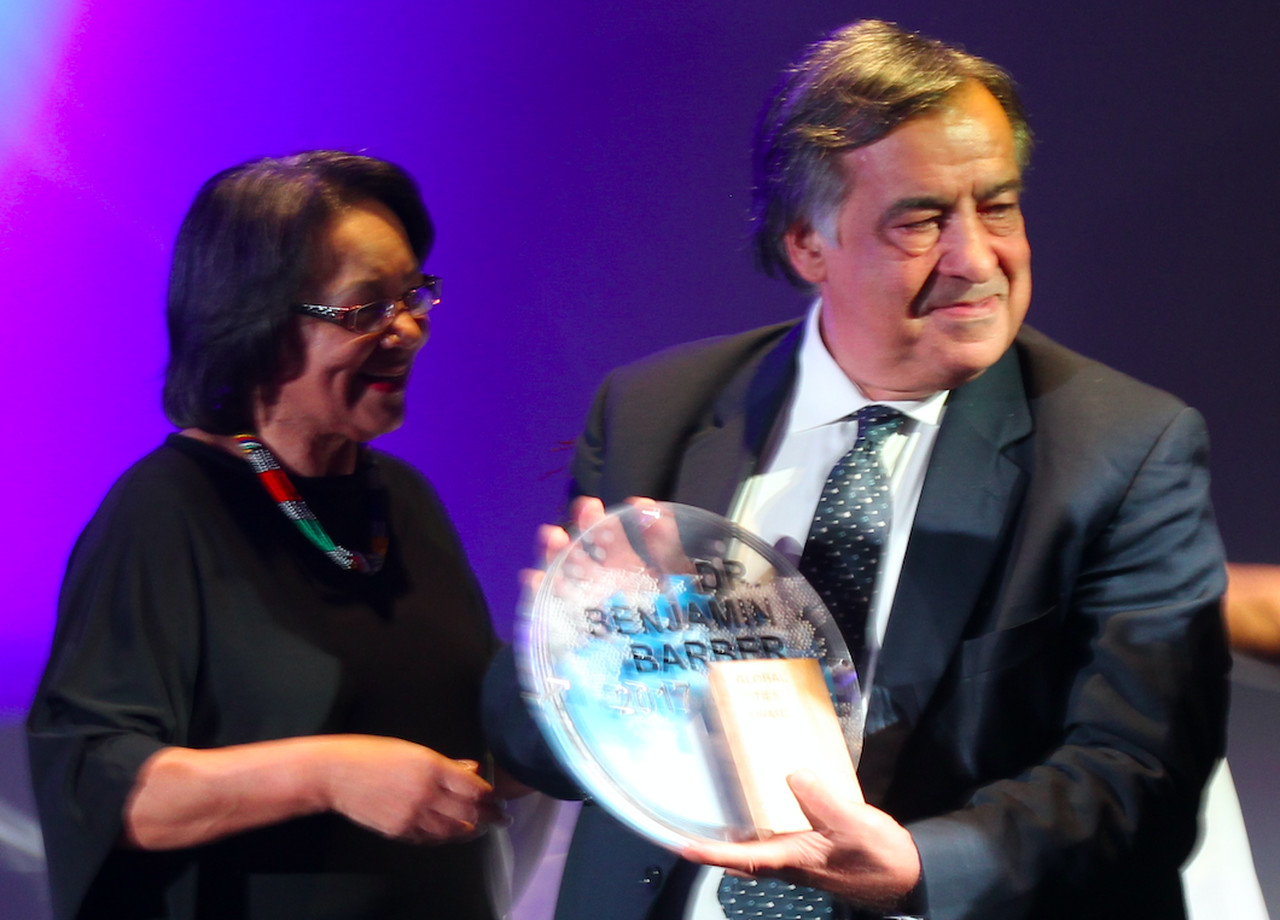 Leoluca Orlando, Mayor of Palermo, has been presented the first Dr Benjamin Barber Global Cities Award for his efforts in defending migrant rights and fighting organised crime in the Sicilian capital.
Orlando was recognised for his advocacy on behalf of vulnerable citizens, including economic migrants. The mayor personally welcomes incoming migrants every time a ship arrives at the port of Palermo.
The Dr Benjamin Barber Global Cities Award was presented to Orlando in Stavanger, Norway during the Global Parliament of Mayors (GPM) Second Annual Convening.
"I am glad to receive a prize that was created in remembrance of Dr Benjamin Barber," Orlando told Cities Today. "Before, Palermo was known for the mafia, now we are a capital of refugees and human rights. We welcome everyone in Palermo, and do not distinguish between economic and other refugees. The future is a about human rights and mobility. The Global Parliament of Mayor proves that cities are independent from their national governments in several global issues, and are free to take action."
A statement from the GPM said: "[Orlando] works with the EU to promote freedom of movement for migrants, offering his city as a blueprint. By his outspoken policy, Mayor Orlando contributes substantially to the further development of global urban governance and citizens' rights and is an inspiration to mayors all over the world."
The Global Parliament of Mayors created the award to commemorate outstanding action or research on urban governance, contribution to advancing the values and principles set out by the GPM. By that, the parliament honours its founder, Dr Benjamin Barber, author of the book If mayors ruled the world, who died in April 2017.
"It is an honour to reward Mayor Orlando with the first Dr Benjamin Barber Global Cities Award for his outstanding actions to advance citizens' rights," said Patricia de Lille, Mayor of Cape Town and Interim Chair of the GPM Committee. "Mayor Orlando is making that world a reality one day at a time. Dr Barber envisioned a world where there are no refugees or others, but only neighbours and global citizens of a peaceful, just and sustainable planet."
The Global Parliament of Mayors Second Annual Convening concludes today. Over 80 mayors, NGOs, experts and others discussed ways to empower cities further through governance and other issues on migration, resilience and urban security.