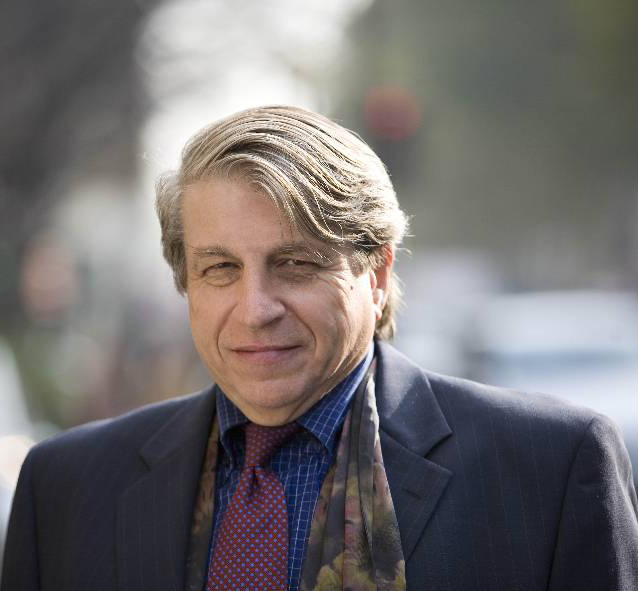 Author of If mayors ruled the world and founder of the Global Parliament of Mayors, Benjamin Barber has died aged 77.
Anne Hidalgo, Mayor of Paris and Chair of C40 Cities, led tributes to the political theorist who died on 24 April after a four-month battle with cancer.
"Benjamin Barber's political theories, developed over decades of public discourse and debate, and made concrete in his seminal work, If mayors ruled the world, have had a major impact on shaping the work of C40 Cities," said Hidalgo.
"I am reminded of Ben's favourite quote, from former New York mayor Fiorello La Guardia, 'There is no Democratic or Republican way of fixing a sewer'. When mayors from across the C40 network meet and we consider the impacts of climate change already underway in our cities and the urgency of the crisis we are facing, there is no place for ideological division."
Barber was a renowned international political theorist and an author of 18 books. As the inaugural distinguished Senior Fellow of the Fordham Urban Consortium, Barber worked with consortium founder and Urban Law Center faculty co-director Sheila R. Foster and other consortium faculty to launch his brainchild, the Global Parliament of Mayors (GPM).
The GPM was launched in September 2016, bringing together mayors from all over the world to promote collective city decision–making across borders.
The Global Parliament of Mayors released Barber's last letter written to the organisation: "Thank you, dear friends, for your leadership in the Global Parliament of Mayors which I believe stands ready to become a governance organisation of great significance that will provide alternatives to nationalist populism and to foolish 'America first' or 'Russia first' approach to global politics. I know the GPM, under the chairmanship of Mayor de Lille [of Cape Town], is now ready to take giant steps forward and I am very pleased to have that knowledge as I move into the next stage of my care."
De Lille, upon hearing the news of Barber's passing sent a Tweet: "Saddened to hear that one of the greatest minds of our time, founder of the @GPMProject, Benjamin Barber has passed away. May he rest in peace."
The GPM is due to meet in Stavanger, Norway in September.