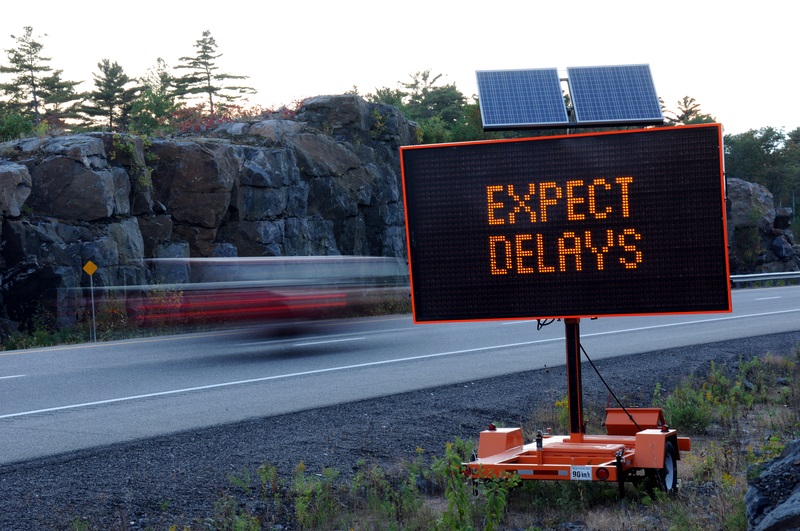 Photo: Expect delays MegWallacePhotography | Dreamstime.com
COVID-19 set to curb US smart city projects
10 September 2020
by Sarah Wray
The number of new US smart city deployments is expected to fall seven percent in 2021 due to COVID-19, according to new analysis from Kagan, a research group within S&P Global Market Intelligence.
The projection comes as coronavirus lockdowns and business closures have hit municipal tax income and the budgets of local governments hard. Kagan forecasts that city revenue will be flat over the near-term.
The economic climate could see a reprioritisation in the types of smart city projects that get the green light as well as a focus on new commercial models.
While the number of smart city projects in 2020 is projected to be up 14 percent on 2019, this growth is the result of budgets set before the pandemic, with the effects of COVID-19 on smart city implementations set to be felt more fully in 2021.
Kagan doesn't anticipate that recovery in the smart cities segment will begin until 2022, with an increase in the number of projects that year, followed by faster growth in 2023 and 2024.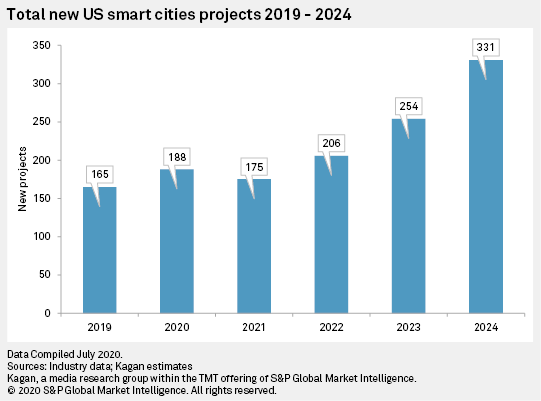 Revenue focus
The compound annual growth rate is now expected to be 15 percent to 2024. Last year's pre-COVID outlook had tipped new projects to grow at 30 percent annually to 2023.
Brian O'Rourke, Senior Analyst, Technology, Media & Telecommunications, S&P Global Market Intelligence, told Cities Today: "It is a significant slip compared to my previous forecast. I expect that there will be two effects from COVID-19. There will be an initial municipal revenue shock over the next twelve months or so that will cause delay or cancellation of smart cities projects. In the longer term, I expect the baseline for US municipal revenues to decline, as population growth and employee growth slows or even declines in US cities, driven in part by work-from-home policies remaining in place for the long-term."
In this context, the types of projects expected to drive future growth will include those with the most direct ability to enhance municipal revenues, including public safety, smart streetlights, smart parking and traffic monitoring.
The interim snapshot report says that newer business models like smart cities as-a-service that lower upfront costs could also begin to gain more traction, as local governments struggle to meet budgets.
5G contention
In addition, new FCC rules aimed at easing 5G infrastructure installation have "cooled" mobile network operators on smart cities markets, according to O'Rourke, further diminishing the near-term outlook.
In September 2018, the FCC passed a set of rules that included limiting fees that local governments could charge operators for small cell installation. A group of cities and counties subsequently sued the FCC seeking a reversal. In June 2020, the FCC attempted to further ease 5G implementation by limiting the amount of time local governments had to consider applications on infrastructure installation and modification to 60 days.
"With the new FCC rules, mobile operators do not need the same level of cooperation with cities to get access to streetlights, telephone poles and other infrastructure to install small cells," O'Rourke commented.
As a result, he said, some operators have pulled back from the smart cities market.
Image: MegWallacePhotography| Dreamstime.com