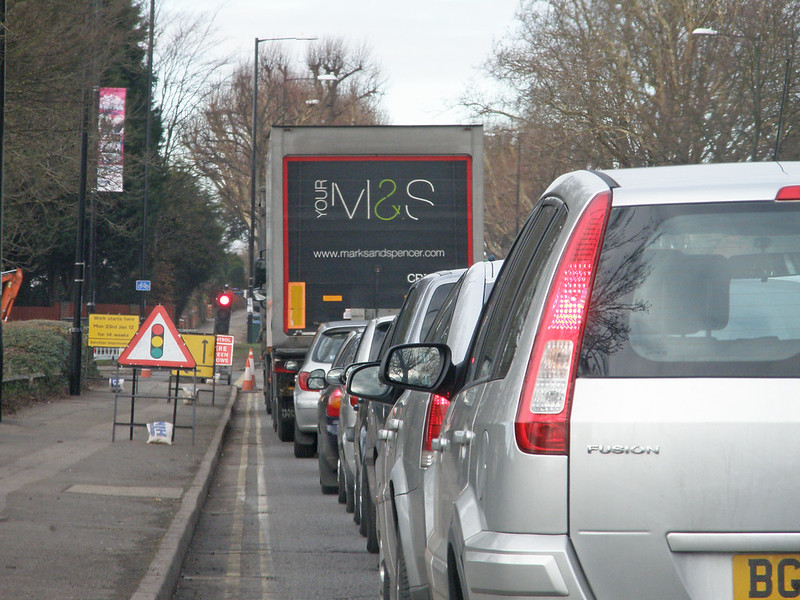 The UK's Coventry City Council has scrapped plans for a controversial Clean Air Zone (CAZ)–which would have seen drivers of the most polluting cars pay £8 a day to enter the city centre–after the UK government announced its support for an alternative strategy to reduce the city's emissions.
Options put forward by the council in place of the CAZ include improving pedestrian and cycle routes, re-routing roads and investing in electric buses—with the government agreeing to provide £24.5 million towards their implementation.
According to environmental law charity ClientEarth, Coventry has several air pollution hotspots and an annual mean level of nitrogen dioxide (NO2) that is 1.3 times over the legal limit.
John Seddon, Head of Transport and Innovation at Coventry City Council, told Cities Today: "We've always argued that the CAZ would not be a good idea because of the economic and social impact it would have on the city.
"Our alternative arrangements will meet nitrogen dioxide compliance in a way that will provide a wider benefit for the community and the council."
The plans will now go through a formal consultation process which is set to run from mid-March through April.
Five UK cities–Birmingham, Leeds, Nottingham, Derby and Southampton–have been mandated by the government to introduce a CAZ by the end of 2020, and 23 other local authorities, including Coventry, were required to come up with plans to tackle pollution after a Supreme Court ruling in 2015.
At the end of February, Transport for West Midlands (TfWM) and the West Midlands Combined Authority held a workshop with the public for a £1-million 'mobility credit' trial in Coventry, where drivers would be paid up to £3,000 a year to give up their cars for public transport, taxis, bike-share or car-clubs.
The credits will be provided through the Swift travel card or a smartphone app, where participants will also be able to plan and book their journeys.
The trial, which is set to begin this autumn, is funded from the £22 million Future Mobility Zone grant awarded to the West Midlands region last year by the Department for Transport (DfT) to develop and test new transport technology and schemes.
"Not only will people be saving money on the cost of running and maintaining their cars, but they will also help the region ease traffic congestion and improve air quality in the fight against climate change," said Andy Street, Mayor of West Midlands. "This will make a considerable difference to Coventry."
Up to 400 volunteers are currently being selected by TfWM for the first phase of the scheme, which is expected to be up and running this autumn.