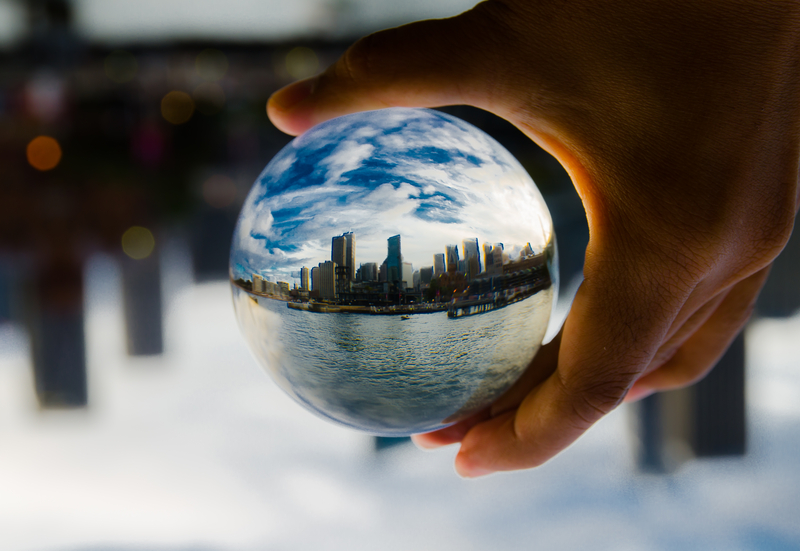 The Cities Today Institute (CTI), a collaborative network for cities, has launched a new education and training non-profit, the Urban Leadership Foundation, to help Chief Technology Officers (CTOs), Chief Information Officers (CIOs) and their wider teams prepare for a digitised future.   
"This is the only programme that focuses on technology integration into citizen-centric services," said Bob Bennett, Chair of the CTI.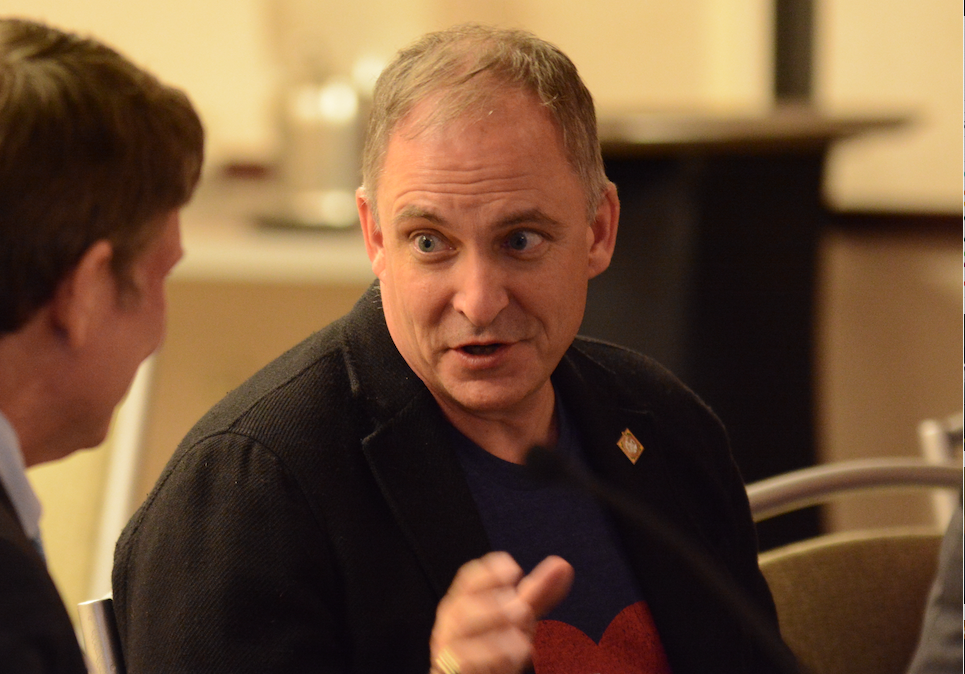 The training, which is delivered free to cities through partnerships, has been launched following feedback from leading city CTOs and CIOs that upskilling staff is a key priority for them as their cities adopt and deploy new digital technologies. Board members for the Foundation include Jeanne Holm, Deputy Mayor for Budget and Innovation, City of Los Angeles; Frank Martz, City Manager, City of Altamonte Springs, FL; Peter Woods, Ambassador for UCLG ASPAC; Danielle Du Merer, VP, Technology of Shedd Aquarium and former CIO for the City of Chicago; and Kimberly W. LaGrue, Chief Information Officer, City of New Orleans. LaGrue is also the North American President for the CTI.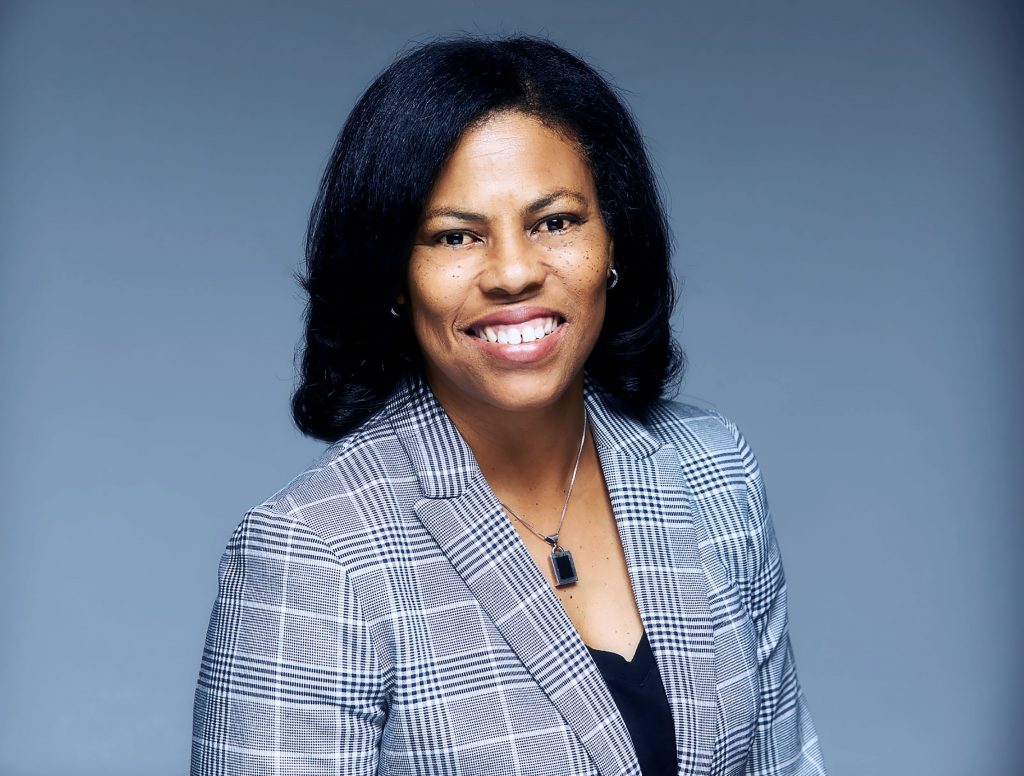 LaGrue said: "We are working to solve a complex array of problems in our cities – safety, shelter, economic opportunity, etc. These are long-term problems and require that we think past what's available to us now, which is difficult to do when city governments must be constantly aware of the constraints under which we operate. This initiative provides our team members with an environment and the skills to see past those constraints to help build sustainable solutions."
She added: "Our teams are diverse and include persons from different backgrounds with various thought methodologies. Training outside of the technical discipline encourages team members to be fully engaged in building solutions."
Future smart cities
The first Urban Leadership Foundation course took place in October. The week-long virtual Smart Cities Strategic Visioning and Capacity Building programme was developed and delivered by education and research non-profit The East-West Center and the Center for Engaged Foresight, a  Philippines-based think-tank, research and training organisation, in partnership with the CTI. 
It brought together 27 participants from 13 US cities, including Los Angeles, New Orleans, Las Vegas, Chula Vista and Mobile.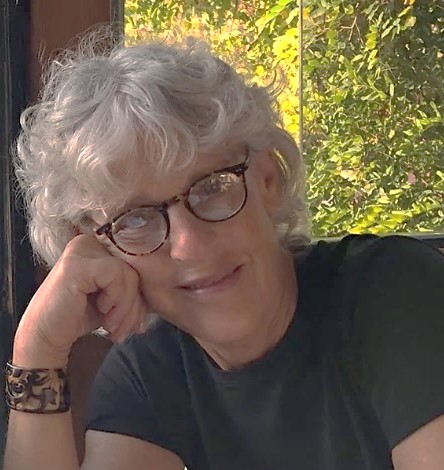 The workshops used a carefully designed process to help participants envision scenarios and prototypes of future environments, then work back to develop roadmaps, plans and metrics to achieve them. 
They included a series of individual and collaborative exercises to encourage a new way of thinking about key issues of smart city development, particularly in light of the major changes and challenges facing cities as they deal with the impacts of COVID-19, including an ongoing public health crisis, social unrest, lost revenue and shifting priorities.
Meril Dobrin Fujiki, Seminars Development Coordinator, Professional Development Program, East-West Center, said: "It is our hope that through a futures-informed and foresight-driven examination of smart city development issues, participants will return to their workplaces thinking differently about place-based, technologically enhanced smart environments, equipped with new tools to better predict, comprehend and communicate local and/or regional impacts of smart city development – both positive and negative.
"We also anticipate that participants will use what they've learned from the workshop to more thoughtfully consider current and future smart governance policies/practices and planning/implementation strategies and approaches as they help to guide their city efforts to become 'smarter'."
Bennett noted that the training can help to "rekindle the optimism and idealism that drove leaders into public service in the first place". It will also help bring city staff together to work more collaboratively, he said.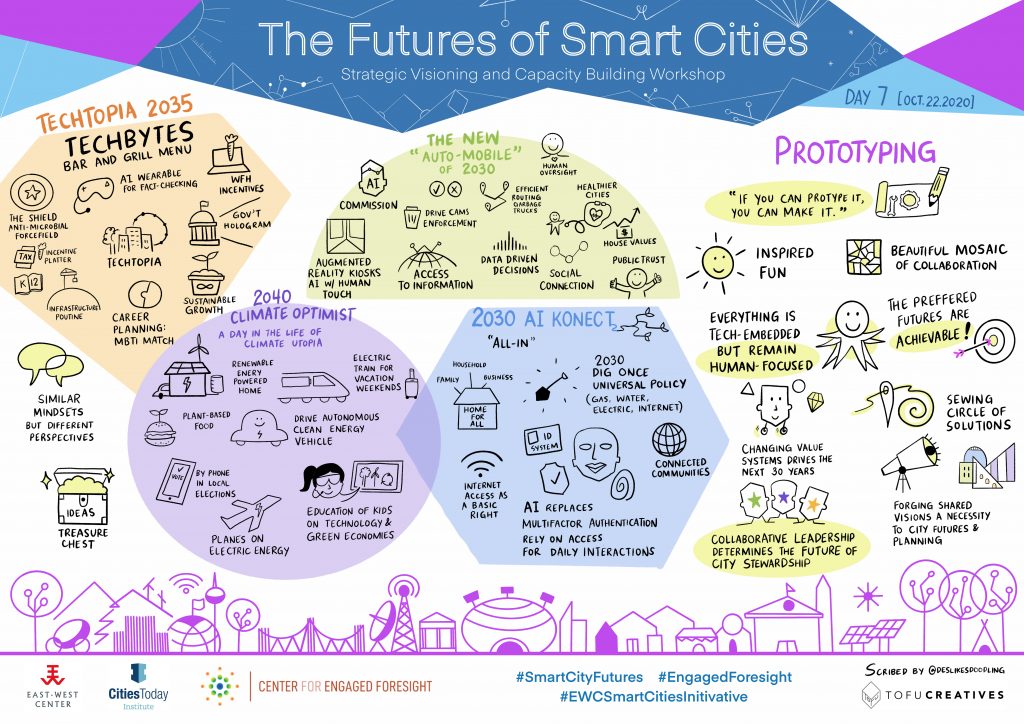 Tried and tested
The East-West Center was established by the US Congress in 1960. It works to promote better relations and understanding among the people and nations of the United States, Asia and the Pacific through cooperative study, research and dialogue. The training partnership with the CTI is a key example of this.
Fujiki explained that the Smart Cities Strategic Visioning curriculum was designed in collaboration with the Center for Engaged Foresight, and with input from global city leaders. It is one of several programmes developed through the East-West Center's Smart Cities Initiative, which was launched in 2018. Others include Smart Thought Leadership Forums, City Core Competencies Training and City Regional Urban Leaders Exchange sessions.
In 2019, at the request of the Governor of West Java Province, Indonesia, the East-West Center field-tested the Strategic Visioning curriculum and methodology, successfully delivering a series of in-person workshops for almost 150 municipal and provincial government leaders. 
Now that the virtual format of the training has also been proved with US cities through the Urban Leadership Foundation, Fujiki said: "Once the travel restrictions caused by the pandemic are lifted, we plan to offer both in-country/in-classroom training and virtual training for this workshop. We hope to continue our partnership with the Cities Today Institute in this effort."
Further programmes are planned in Asia, including West Java, and the US.
Framework
Eva Pereira, Deputy Chief Data Officer, City of Los Angeles, was among the first group to take the Urban Leadership Foundation training.
She said: "The City of Los Angeles is in the midst of working on its smart city strategy and this workshop was a great opportunity to learn from other cities and their approaches. I enjoyed the workshops that focused on scenario planning for the future of smart cities. It was a great opportunity to think creatively about what the future might hold and how to lay the groundwork to get there. In addition to that, I'd say the workshop was a great opportunity to connect with other city leaders." 
 "The main takeaway for me was a framework for futures planning. The framework used in the workshop is helpful for leading scenario-planning exercises to prepare for the future," Pereira concluded.
Fellow attendee Aaron Greiner, GIS Manager, City of Des Moines, said: "In local government we are always looking for ways to solve problems more efficiently. I really enjoyed the interactions with my peers from around the country – hearing that many of them are dealing with the same issues and how they are dealing with them."
He added: "My biggest takeaway is that there are additional tools we can use with our decision-makers to envision a future that we want for our community and use that visioning to create the steps and milestones we need to meet in order to get to that future goal."
The next Urban Leadership Foundation training programme with the East-West Center will take place in December, with a third planned for early next year.  
The Foundation will also run programmes in partnership with other education providers in different geographies as the initiative grows.
Bennett says he expects that in future, the Foundation will develop certification which sets a skills standard for city staff.
For further information, contact Bob Bennett at the Cities Today Institute. 
Image: Bundit Minramun | Dreamstime.com