The mission of the Cities Today Institute (CTI) is to assist community leaders as they design and implement policies, strategies and projects by providing training and leadership forums, peer-to-peer mentoring, a shared research library, and funding partnerships.
The market for urban innovation is maturing. Following years of experimentation, local governments are reshaping the way we think of and plan for mobility, security, energy provision and citizen services. However, structural organizational, cultural, regulatory and financial barriers remain. The Cities Today Institute (CTI) has been launched to address and help overcome these challenges.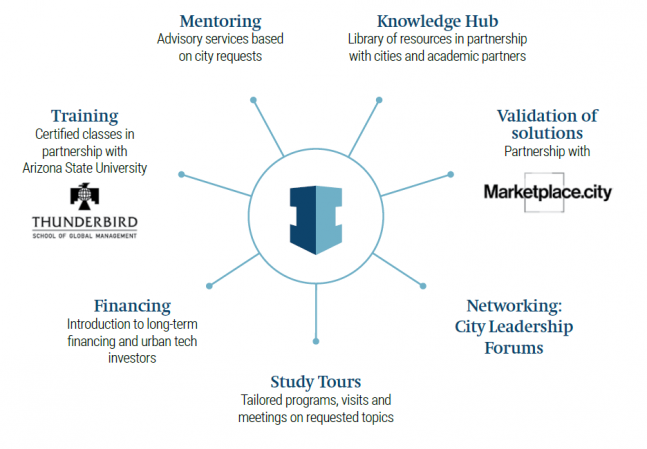 The Cities Today Institute has been created for and with cities but members are able to reach out to:
Universities and research centres: select university partners with relevant experience in the field of urban innovation and digitalisation have been invited to join the institute. Academic partners include Arizona State University with other institutions joining from Europe, the Americas, Asia-Pacific and Africa.
SMEs: cities can learn from SMEs through both the Marketplace platform and City Leadership Forums, where CTI organises presentations from curated innovation partners who are working with cities to address specific urban challenges.
Multinational corporates: select companies are invited to join the City Leadership Forums to present research, case studies and to create new partnerships.
Investors: the Institute procures content from and introduces urban tech investors to cities and SMEs through the Leadership Forums.
Leadership Team
The institute is led by former city and industry leaders, who have a track record of delivering on urban innovation programmes, supported by a rotating Presidency held by current city officials.
More information: http://www.cities-institute.com