Cities of Innovation: London
Key indicators
ICT Infrastructure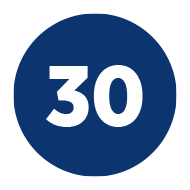 Average broadband speed
Mbps (96% of companies)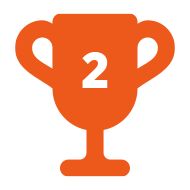 Data centre ranking
The UK government announced in 2018 a new national broadband voucher programme for SMEs, setting aside £67 million (€76 million) to fund ultra-fast broadband connections. SMEs and surrounding local communities can use the scheme to claim £2,500 against the cost of installing gigabit-ready connections
Local, national and international transport links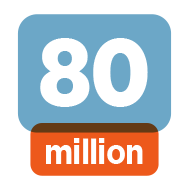 Airport passengers
Heathrow, per year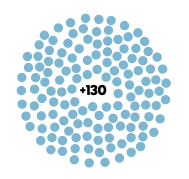 Flight destinations
6 Airports (Heathrow, Stansted, Gatwick, London City, Luton and Southend) covering 396 destinations — Eurostar: 1hr 51mins from Brussels & 2hr 15mins from Paris — 8 main train stations connecting London to all parts of the country
Universities and access to talent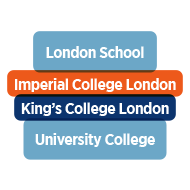 Top 40 ranked universities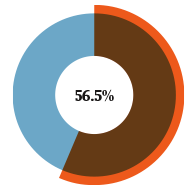 Degree-educated workforce
Four colleges in the top 40 of the 2019 Times Higher Education World University Rankings — UCL is top ranked at 7th in the QS University ranking. Imperial College is top ranked 9th in the Times HES ranking — 37 % of population is foreign born
Cost and availability of workspace
Average city centre rates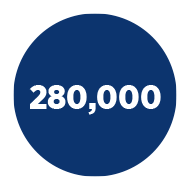 WeWork space in Waterloo (ft2)
Prime rents (ft2/annum): · Canary Wharf €55 | Croydon €40 · Hammersmith €65 · King's Cross €95 | The City €80 — Flexible office space rents (month) · Canary Wharf €680-€1000 · Shoreditch €680-€1000 · Stratford €450 - €650 · The City €630-€1375
City support for start-ups/SMEs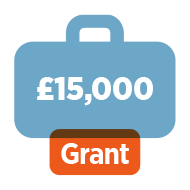 Grant for start-ups
Mayor's Civic Innovation Programme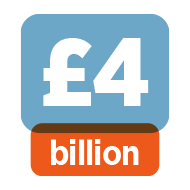 TechInvest Challenge
Capital for start-ups. — London & Partner programmes: · Set up and grow in London – Free of charge advice (see invest. london) · Business Growth Programme (see businessgrowth.london) · The Mayor's International Business programme – mentoring and trade missions for overseas expansion (see gotogrow.london)
Financial support and access to investors & accelerators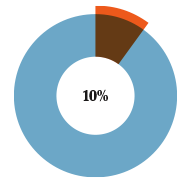 Tax rate for patent profits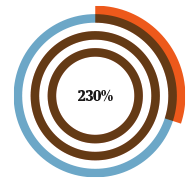 R&D expenditure tax deduction
— Deduction of 230% of qualifying R&D expenditure for SME's — SMEs with tax losses can claim a cash credit of up to £33.35 for every £100 spent on R&D — 30% and 50% tax break for individuals investing in early stage start-ups
How to set up a business: a quickfire guide
What are my options?
While there are numerous business forms, the most common initial start-up structures are as a sole trader and or a private company limited by shares.
A sole trader is the simplest structure as the individual does not need to register the company with a formal constitution. Sole traders enjoy minimal paperwork and benefit from the flexibility of moulding their business plan without consulting shareholders. The downfall of this structure is that sole traders are personally liable for all the debts and contractual obligations of the business.
What do I need to set up a company?
To incorporate a company, an individual needs to submit the following:
Company name: this must not be too similar to another registered name.
Registered address: you must provide a UK office address as the address to which all business letters and invoices are sent. While there needs to be a registered address in the UK, an international director does not need to be present at the address. The director only needs to ensure that it is a physical address from where they can receive mail. Many businesses use their accountant's address where post can then be forwarded to the director or managed by the accountant itself.
Director: the name of at least one director. Directors need to be at least 16 years old. Directors do not need to reside in or even have visited the UK. Shares: the details of share capital with at least one initial shareholder.
Company documents: a Memorandum and Articles of Association are the legal documents which confirm company formation and dictate the rules by which the company will be run. While these may seem daunting, the UK government's website (gov.uk) has a memorandum template and model articles which a director may copy and complete easily and quickly for submission.
How much does it cost?
The entire online registration process costs £12 (€14) and it takes up to 24 hours for the company to be registered.
Tax rates
Following registration, the company will be subject to a 19% tax rate on company profits. Additionally, the company may be liable to pay VAT if its taxable turnover exceeds £85,000 annually. VAT rates vary depending on services or goods rendered with the maximum VAT rate being 20%.
The UK government strongly supports start-ups and offers various tax relief and support schemes. Tax relief is usually possible on spending that is entirely for business use such as certain business travel or machinery. R&D tax credits are available to businesses which are working to advance science or technology. A company that profits from its patented invention could also benefit from Patent Box in which corporation tax is lowered from 19% to 10%.
Small businesses can also benefit from the Seed Enterprise Investment Scheme which offers both income and capital gains tax relief to the company's investors.
To raise further capital, the government arm Innovate UK drives growth by supporting UK- based businesses through funding. To date, the scheme has invested around £2.5 billion. Businesses may participate through regular innovation competitions, which focus on different sectors.
Legal contact
Electra Japonas and Kaveesha Thayalan
The Law Boutique
Work.Life, The Law Boutique, 5 Tanner St, Bermondsey, London SE1 3LE