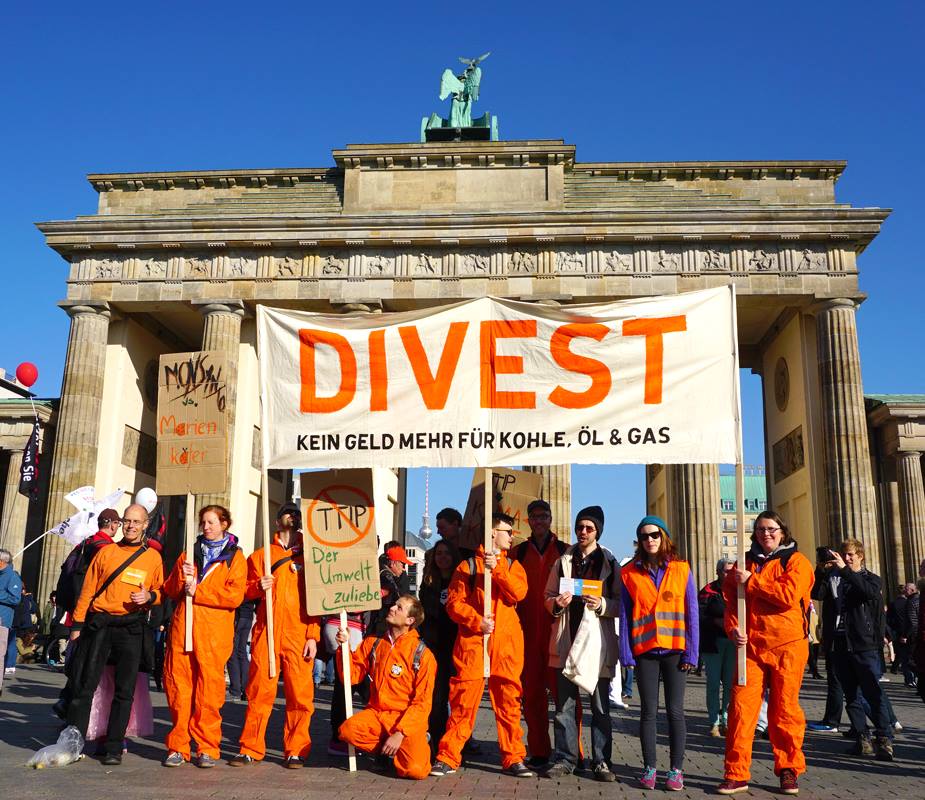 The Berlin House of Representatives has decided to blacklist investments in companies that are incompatible with the city's goal of becoming climate neutral by 2050. The new investment policy is supposed to ban coal, oil and gas companies from the city's €750 million pension fund, which includes shares in companies such as RWE, E.ON and Total.
"Berlin is the latest major city to commit to cut its financial ties to the fossil fuel industry, so soon after Stockholm took the step," Melanie Mattauch, Europe Communications Coordinator for 350.org, an international effort to raise awareness of the need to decrease carbon dioxide concentration in the atmosphere to 350 parts per million, told Cities Today. "The fact that cities around the world distance themselves from the companies whose business model pushes us into irreversible climate change shows that public support for coal, oil and gas companies is quickly eroding."
Stockholm and Berlin follow in the footsteps of cities such as Paris, Copenhagen, Oslo, Seattle and Melbourne, as well as universities, pension funds and religious institutions around the world. To date, over 500 institutions have committed to stop investments in fossil fuel companies that are driving the climate crisis and present a significant financial risk.
As the fossil fuel industry loses its social acceptance, it's political influence weakens, opening space for meaningful climate action.
"Cities are a major source of emissions and are particularly exposed to the impacts of climate change," added Mattauch. "Efforts by cities to become more resource efficient, reduce their emissions and become more resilient are vital for the wellbeing and quality of life of their citizens, as well as for our overall success in tackling climate change."
Fossil Free Berlin kicked off the divestment campaign in the German capital in February 2015 and has maintained the pressure on the city ever since. In November 2015, a report prepared by an energy committee of delegates from all parties in the Berlin House of Representatives called on the Berlin government to divest from coal, oil and gas and become a 'divestment capital'.
Berlin's financial administration already issued a call for tenders for financial advisors to support the development and management of a sustainable portfolio free from fossil fuel, nuclear energy and arms companies.