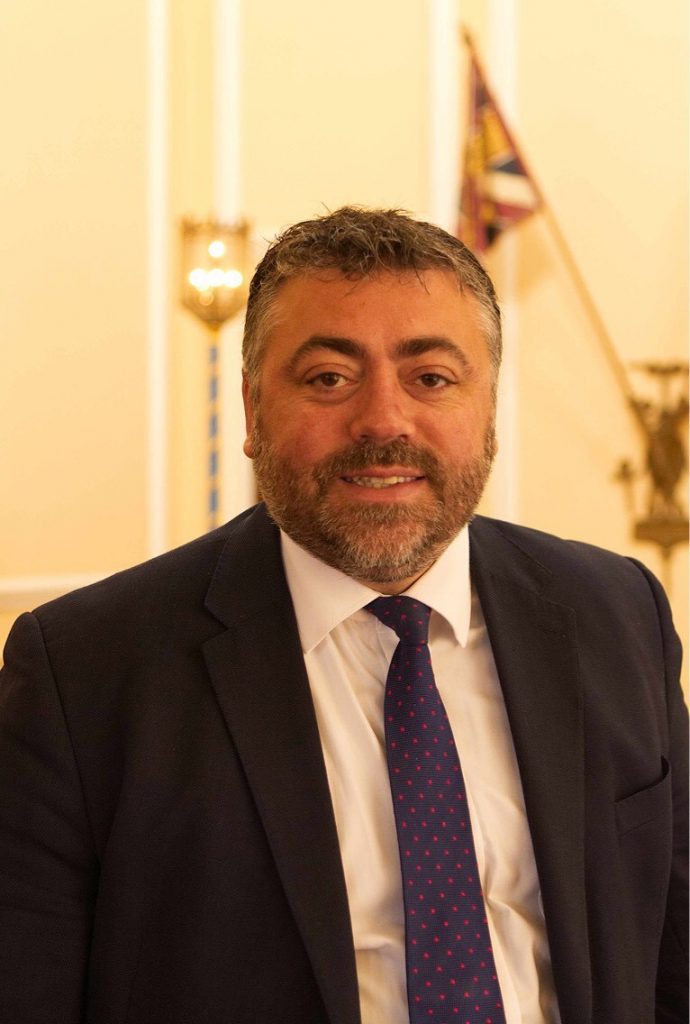 Belfast City Council is collaborating with the School of Law at Queen's University to offer a PhD student the opportunity to research the legal and ethical dimensions of the data-driven Smart Belfast programme.
The three-year studentship is funded by Northern Ireland's Department for the Economy (DfE) and the city council, and the successful candidate will spend part of their time on placement with the council.
The initiative comes at a "unique time" for Belfast, says Andrea Thornbury, Data Specialist, Belfast City Council, as the smart city programme ramps up and the council begins to consider data as an "asset" across operations more broadly.
She told Cities Today: "We've been looking at all our internal processes and services, and policy and decision-making, as well as what the Belfast City Innovation team is doing around Smart Belfast."
The Smart Belfast programme includes the creation of a 'smart district' which will offer opportunities to test and deploy emerging digital technologies, with a focus on health and mobility in particular. It is a key part of the Belfast Region City Deal, through which the UK government will invest £350 million into the Belfast Region over 15 years. This figure will be matched by Northern Ireland, alongside £150 million from Belfast Region City Deal partners, which include six councils and local academic institutions.
"Critical friend"
James Noakes, City Innovation Broker for Belfast City Council, said the council is keen to ensure citizens are engaged with these initiatives, and that they have a sense of ownership around data.
"We want to have the highest data ethics standards we can," he said. The PhD student will help with this by engaging directly with the city's plans as well as conducting deep research into approaches around the world.
"[Councils] can fall into the trap of being very operational to get things done," Noakes said, noting the student will be able to "take a step back" to consider implications and act as a "critical friend".
"They're not beholden to us," he commented. "The council benefits from someone who can access a lot of other resources that we're not privy to including different viewpoints. The student has the benefit of being able to do their research with a real-world example [informing] them."
Areas the PhD student will explore include the collection, sharing, management and exploitation of data, and how data can be used for the public good.
Lessons could be learned from projects such as the recently scrapped Sidewalk Labs development in Toronto, for example, Noakes says – not only from its demise but also potentially continuing to explore some of the approaches it was pursuing, such as data trusts and going beyond open data towards more widely curated data.
"There's a fear around [the use of] data and a misunderstanding about what we can and can't do with it," Noakes said. "We're hopeful that one of the things that will come out of this PhD is a better understanding which removes some of those obstacles and the fear that cities face."
Academic collaboration
Daithi Mac Sithigh, Professor of Law and Innovation at Queen's University Belfast, who will oversee the PhD, said there's an increasing awareness of the importance of governance and policy to the success of smart city projects.
"Universities can play a really key role in that," he told Cities Today, noting that academic collaboration in smart city projects is often focused around the computing science or engineering departments. Institutions such as law schools add an important dimension, he said.
Elsewhere, the City of Columbus is working closely with the Ohio State University around data issues related to its advanced mobility testbed, while the City of Pittsburgh collaborates with Carnegie Mellon University on its transportation and smart city work.
Queen's University Belfast is also developing a Masters course in Law and Technology, which Belfast City Council will provide input for.