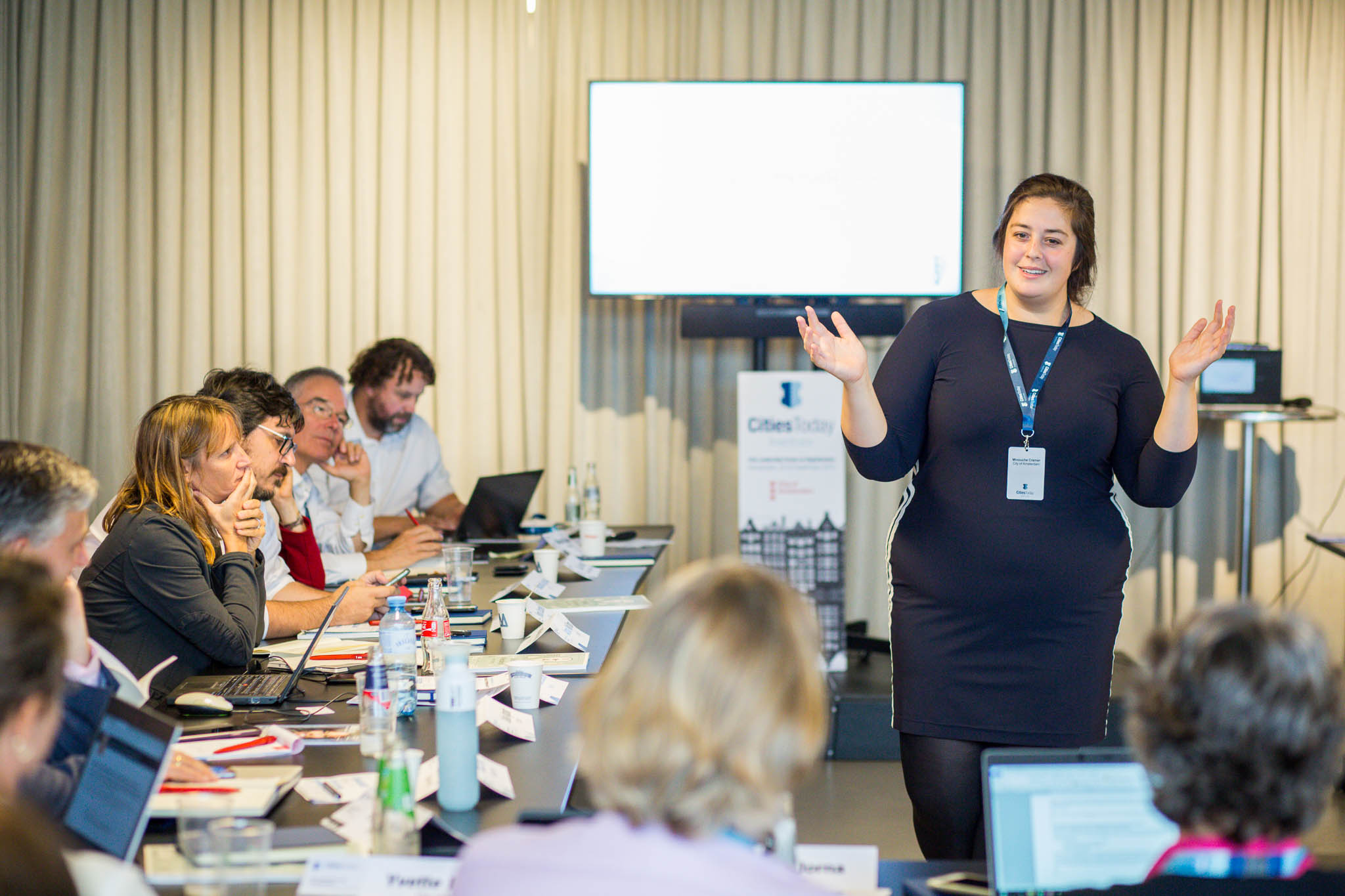 The City of Amsterdam is seeking the latest cohort of innovators for its Start-up in Residence programme, with this year's themes being sustainability/circular economy and mobility.
The start-up incubator initiative, which launched in 2015 and is now in its sixth edition, aims to connect start-ups with key city challenges. During a six-month programme, selected companies get the chance to pilot their products and services in the city and at the end, the municipality may become a launch customer or collaborate with the businesses in other ways.
The start-ups receive training for one day every two weeks and each is partnered up with an expert mentor.
Solutions are sought in a wide range of areas this year, including emission-free recreational boats and taxis, regional food logistics, a journey simulator focused on accessibility issues and ways to ease pressure on the city's bike network. Like previous years, this edition also has a 'wild card challenge' for both themes, where entrepreneurs can submit ideas and solutions that have not been outlined.
Minouche Cramer, Start-up Officer, City of Amsterdam, told Cities Today: "The Start-up in Residence [programme aims to] bridge the gap between small innovative parties and the government. It is both an innovative procurement tool and an incubation programme where start-ups and government work together towards good solutions for societal issues."
She said the scheme also helps to make public tenders more accessible to smaller parties such as start-ups, scale-ups and social entrepreneurs.
Impact
Amsterdam is still working with several start-ups it has discovered through the Start-up in Residence programme, including Circular IQ, KOPPL, Semilla Sanitations, Global Guide Systems, The Eco Coin, Great Bubble Barrier, E-waste Arcades and Skialabs.
Further, since 2015, the team in Amsterdam has helped around 20 other cities and governmental organisations to set up their own Start-up in Residence programmes.
On what other cities can learn from Amsterdam's experience, the Start-up in Residence website states: "The most important feedback we received from the start-ups is that they mostly valued the fact that the start-up programme's main focus is aimed at adding social value, as opposed to only focusing on investments."
It also highlights the importance of commitment from clients within the city, a good structure for the mentors of the programme and regular, clear communication with all partners involved.
The deadline for applications is August 11, 2020. The residence programme runs from September to March.