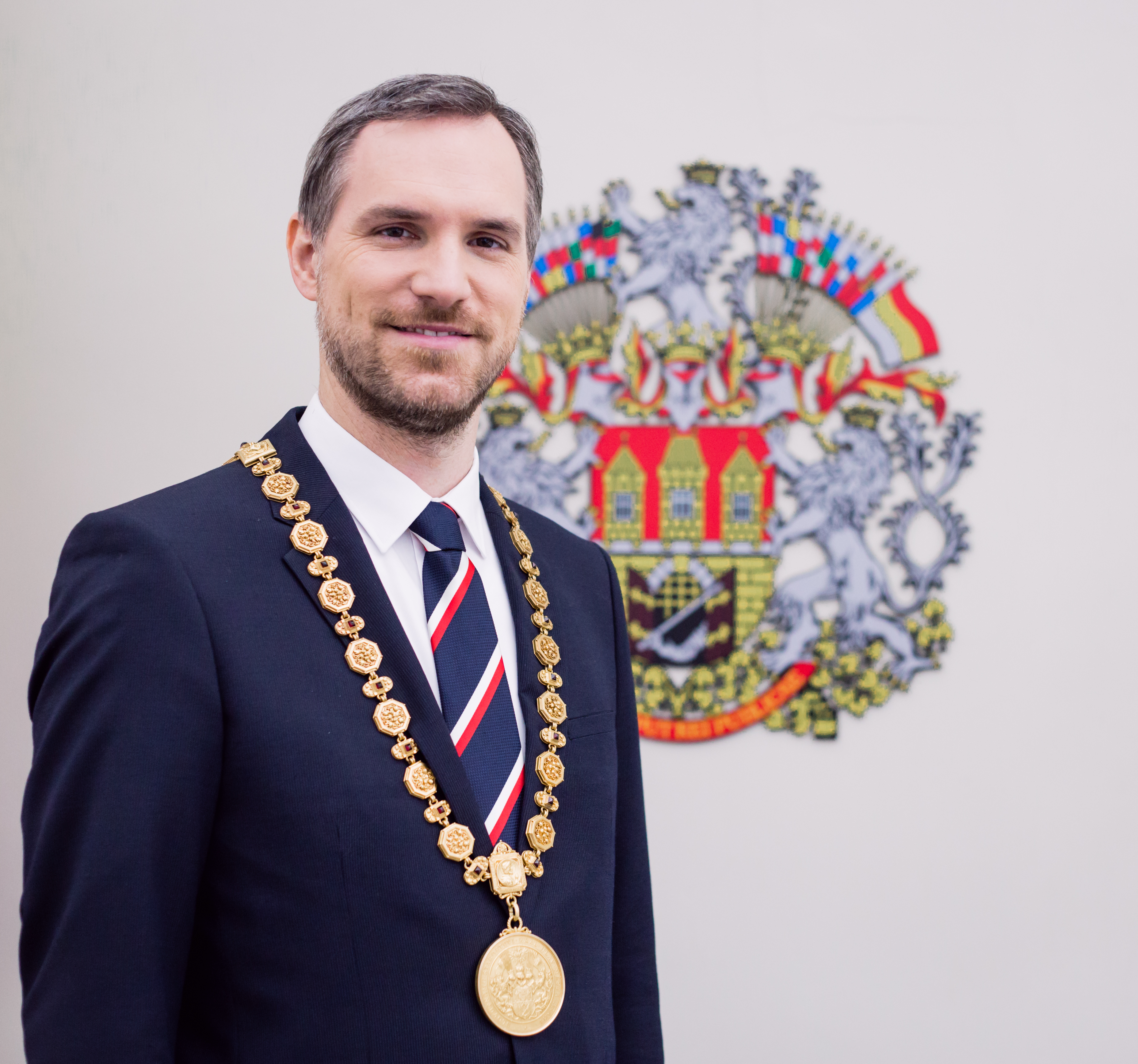 Why did you become mayor?
In order to personally take part in the fight against corruption in city-run companies, to help digitise local government and to truly make Prague a smart city.
What is your favourite part of the job?
Taking part in the 'Billion Tree Campaign' programme.
What has been your biggest success?
The birth of my three children and meeting my amazing wife.
What has been your biggest setback?
Not finishing my PhD, yet. But I'm sure I'll complete it someday.
What surprises you most in this day and age?
I'm amazed at how fast the days go by and how many activities one can get done in a day.
What are you reading right now?
Documents for council sessions and official letters. The last book I read though was the novel Empire of the Ants by Bernard Werber.
Are you an early bird or a night owl?
Right now, I'm both–I go to bed late and get up early in order to get my kids off to pre-school.
Who is your hero or inspiration?
My great-grandfather Jiří Hřib, a miller. He was very socially active and was a member of all the local associations, with perhaps the exception of the Union of Women.
What was your last overseas trip as mayor?
Just before being elected I travelled to Barcelona for the Smart City Expo World Congress.
Who is the most interesting person you have met or worked with since becoming mayor?
Joachim Gauck, the former president of the Federal Republic of Germany.
Favourite place in your city and why?
I'd recommend a trip to the Žižkov Tower, where there's a gorgeous panoramic view of Prague.
What advice would you give to the first time visitor to your city?
Don't be deterred by the frequent negativism of Czechs, which is often just an ironic camouflage for what is actually a humorous and easygoing life.
---
CITY, COUNTRY OF BIRTH: Slavicín, Czech Republic
STUDIES: Medicine
DATE ELECTED MAYOR: 15 November 2018
PREVIOUS EMPLOYMENT:  Project manager in the field of healthcare digitisation
---
EUROCITIES 2019 Prague
'Cities at a crossroads', 20-22 November, will reflect on the changing landscapes at EU level and in European cities. How can cities retain genuine urban life within the historic cores of modern European cities, and how can they bring back city life and find new purpose for old municipal or industrial sites? Join EUROCITIES' annual conference in Prague to discuss these questions and to get inspired.