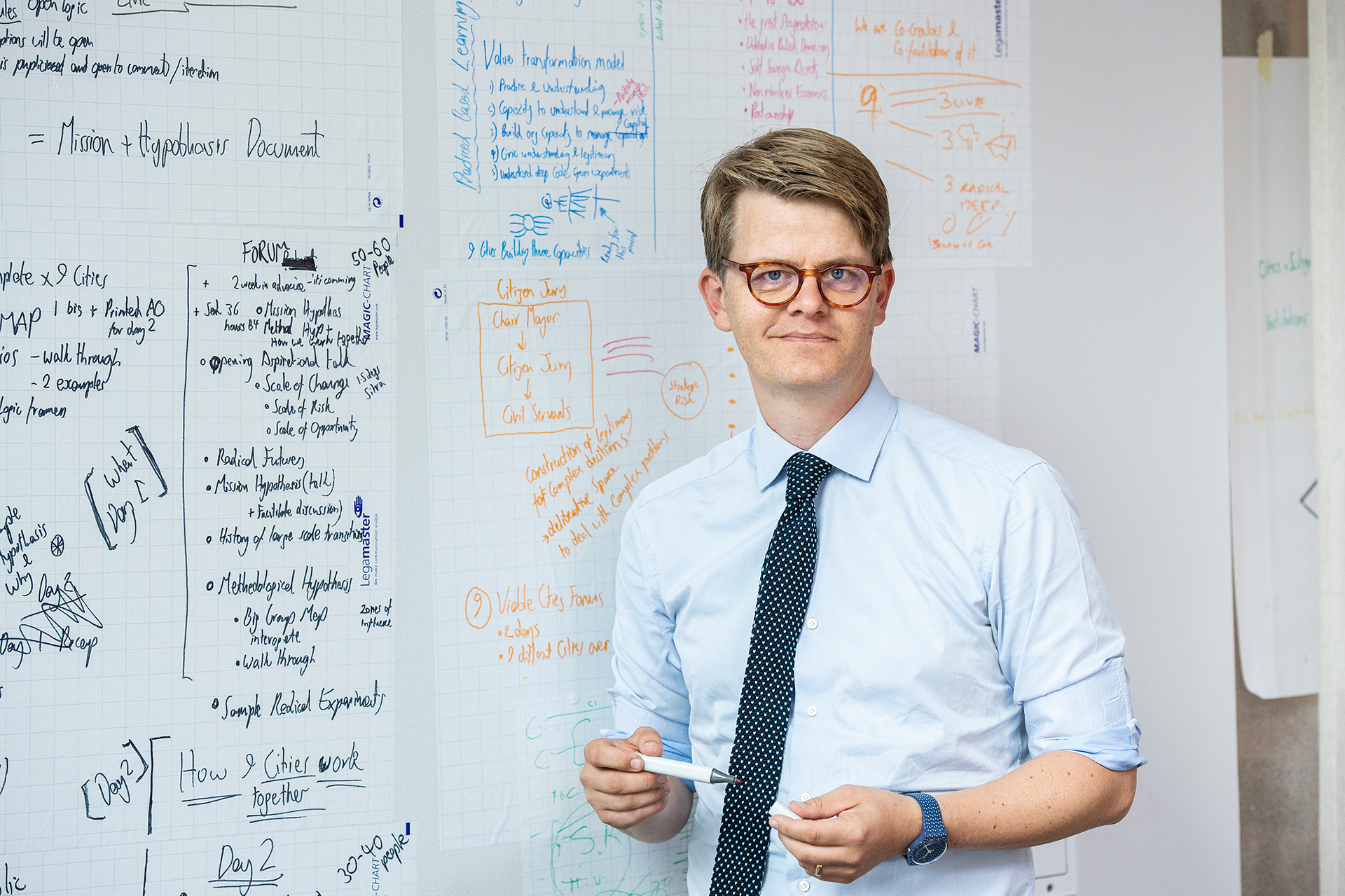 Reading fiction has been associated with everything from increasing empathy to boosting volunteering, charitable giving and the tendency to vote. Storytelling could help cities reach their climate goals too.
"Facts are important," says Per Grankvist, Chief Storyteller for Viable Cities, "But they are also completely over-rated when it comes to convincing people to change behaviour."
Viable Cities is a government-backed Swedish innovation programme which brings together municipalities, universities, private companies and non-governmental organisation (NGOs) with the aim of creating nine climate-neutral cities in Sweden by 2030, including Stockholm, Malmö and Gothenburg. It includes impressive projects, from using robots to reduce the climate impact of inner-city logistics to digitalised urban farming and advanced data platforms. But even with all the technology in the world, cities won't be able to achieve this ambitious goal unless citizens are on board.
In September last year, well-known Swedish journalist and author Grankvist was hired as Chief Storyteller for Viable Cities. It is thought to be the one of the first positions of its kind in the world for a government research and innovation programme of this size.
Grankvist believes that persuading citizens to adopt more environmentally sustainable behaviours requires winning hearts as well as minds. He is on a mission to encourage cities to think differently about how they communicate the future and where they get their inspiration from to do that. That means learning not just from other cities, but also looking to private sector industries as well as to novels, movies and anywhere else they might not typically draw from. Grankvist cites his biggest inspiration as Pixar films because of the way they "craft stories that can also make us emotional".
Feeling the future
Viable Cities is developing tools, which will be open sourced, to enable telling stories about the future of our cities from the perspective of different stakeholders.
"Rather than just putting forward plans and drawings, we aim to help cities put forward visions or stories and narratives which help citizens understand what the future will feel like," he told Cities Today, adding: "If you look at it from an evolutionary perspective, our human brains are not designed to process facts. We are not rational beings at all. Our brains are designed to keep track of the relationship between other individuals and to do that we use stories."
Sociologists have pointed out that what people resist is usually not technical change but social change — the change in their human relationships that generally accompanies technical change.
Today, Grankvist says, efforts to change citizens' behaviour for a sustainable future tend to focus on negatives – or at least it can seem that way to citizens.
"Whenever we talk about climate neutrality and how we have to lower our emissions, it always feels like someone is taking my car and my burger away and I can never go to Spain on holiday again. If you feel that you have to change everything, it's a bad pitch," Grankvist said.
Storytelling, firmly grounded in science, is about being more positive "but not naïve", Grankvist says. "It's much more effective to talk about how there are people who are already having a higher quality of life within planetary boundaries. And what we need to do is scale that group."
Grounded in reality
"Overselling" the future is a pitfall to avoid.
"The trap here is to think of storytelling as marketing," he said. "Generally speaking, communications departments at cities have been overselling the future. They've been selling us this image of a rosy future where everything will be perfect and organic. That's not a future that most of us can relate to so it feels like marketing, and everybody hates marketing."
Grankvist points out that shared electric cars, renewable energy and plant-based diets, for example, already exist. They are not making life utopian but they are bringing benefits to real people and contributing towards climate-neutral cities, and this can form the basis of stories which citizens can engage with.
"I think it's vital that we use the craft of telling stories, which is continuously evolving, to help people to move in a more sustainable direction. Once we can agree on that direction, once we get people's buy in, then we can translate that into policy and practices."
Grankvist will write a regular column for Cities Today to help cities do just that. He will share new sources of ideas and wants to hear from city storytellers elsewhere in the world too.
"I also hope to get pushback," he said. "I hope people will be tweeting me or emailing to say [my latest post] is the worst idea they have ever heard, or that it is a good idea but would never work in their city. That is actually the kind of pushback that will make us better together."
Granvkist's The Back Story series is here, starting with what cities can learn from car designers.
Are you sitting comfortably? Then let's begin.