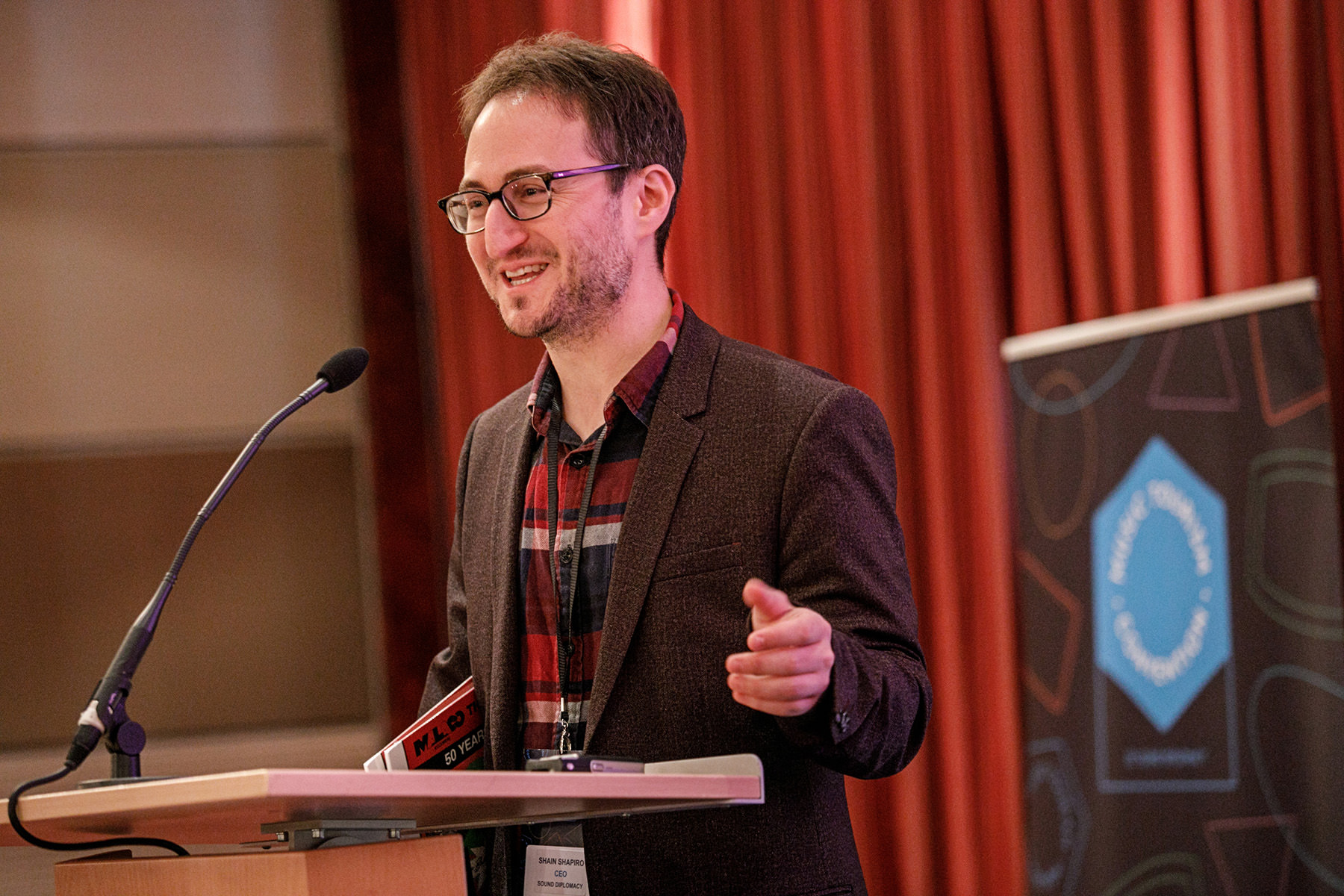 Jonathan Andrews spoke to Shain Shapiro, Founder and CEO of Sound Diplomacy, on the sidelines of the Music Tourism Convention in Cologne about how culture and smart city technology can better bring people together
"There's an EU-funded project looking at using blockchain technology to manage festival payments, and linking that with city businesses so extra money on a wristband can be used for groceries and transport."
This is the third edition of the Music Tourism Convention, and the first in continental Europe. How is the event growing year-on-year?
We believe the breadth of content that we're showcasing and the variety of locations working on music tourism initiatives is growing. This was the most global tourism event we've done and it showed on stage. Our objective is not to make it bigger, but to enhance the networking, programming and overall experience. I think we did that and we'll continue to do so as we move to Liverpool, in September next year.
Are city officials listening more to the music industry and tapping into it for their own advantage, not just for tourism but for residents?
Conversations are improving in some parts of the world, but there's a lot more work to do in others. We're seeing more take-up of music-policy-related initiatives in North America and Europe, but less so in Asia and Africa. Incrementally, it is happening, but it takes different guises in different places. In Japan, talk is centred on the night-time economy. In Lagos, for example, it's about economic growth and jobs. Düsseldorf is using it for tourism. So we're seeing initiatives for both residents and visitors, which is encouraging. But still, there's 90 percent of the world that has not looked seriously at music. I want that to change.
Have you had much feedback from cities since the launch of Sound Diplomacy's night-time economy guide?
We've had a lot of positive feedback from the guide itself, especially around its intention to be simple, plain-speaking and explanatory. We haven't seen cities directly reference it in policy, but I hope that will happen. We're hoping to share the guide at all of the night-time economy conferences happening this fall.
A key theme from this conference was making sure that the balance is right between the music industry, residents, and tourists. What is the correct balance?
I think the objective is to lead with facts rather than emotion, and to try and be pragmatic towards all objectives. Gentrification isn't all bad; places need to improve. But it's about protecting the agents of change–human and otherwise–that spark the change. I think that we need a joined-up approach between housing, leisure and entertainment policies, so people see they work in sync, not against each other.
If entertainment uses were considered when building materials were selected on new developments, perhaps some of Sydney's issues wouldn't have happened [the closure of venues after restrictions were brought into place]. But that's a simple answer to a complex situation. I still think more talk, more joining up of approaches and less vilification is needed. No-one is the enemy. We all have a right to our cities. We just all have to realise we're working together on this, and act that way.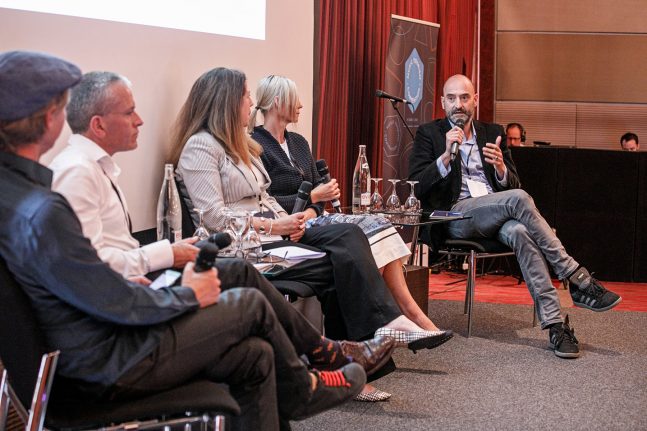 There was a question on connecting music with food. Is there a possibility for music to connect better with technology eg. contactless payments now being accepted by buskers in London?
Definitely. This is only beginning. There's an EU-funded project looking at using blockchain technology to manage festival payments, and linking that with city businesses so extra money on a wristband can be used for groceries and transport. The team leading it is called Sea Naps. This is one example. We need to embrace technology as a tool to bring humans together, rather than replace us. I think looking at culture and smart cities more will help with that.
What's been a key takeaway from this year's event? 
We all need to talk more. We need to put ourselves in rooms with people from different sectors. We are all urbanists. We are all tourists. And our cities and places are for us. We need to be better at telling their stories.
What's next for you and Sound Diplomacy?
We are starting a number of large city strategies in the United States, including San Francisco and Indianapolis. I'm heading to the US for the rest of the year to spearhead those and lay the groundwork for a new US office. We also have our flagship Music Cities Convention in Louisiana on 11-12 October. And we're doing a lot of work developing new music and cultural spaces across the UK and Ireland, with the likes of L&G, U+I, First Base, LondoNewcastle and other developers. We'll also be staging a number of music and real estate nights in London and launching a new conference brand dedicated to music and wellbeing, called Sound Health.