What Works Cities, the US data-driven policy initiative funded by Bloomberg Philanthropies, has hired former Philadelphia Mayor, Michael Nutter, and former New York City Chief Analytics Officer, Mike Flowers, as Senior Fellows.
Results for America, the campaign manager for What Works Cities (WWC), announced that Nutter and Flowers will serve as 2016 WWC Senior Fellows, providing expert guidance to city leaders as the organisation seeks to expand the use of data to enhance cities and better serve the needs of their residents.
What Works Cities is one of the largest-ever philanthropic efforts in the urban space with plans for over 100 participating mid-size US cities to receive expert data analytics guidance over the next three years. Twenty-one cities are currently part of the US$42 million initiative and the new Fellows will support the initiative, which was launched in April 2015, with the aim of getting cities to better leverage data in decision-making.
Nutter, who served as Mayor of Philadelphia from 2008 until last January, will act as an adviser to cities selected for the programme, which include first-term mayors from Cambridge, Massachusetts; Denver, Colorado; and Lexington, Kentucky.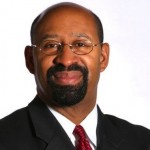 "I have been working with Mayor Bloomberg for close to ten years now on a variety of different projects and I learned of What Works Cities and working with cities of 100,000 [people] up to 1 million is the premier kind of work for me to be doing in a post-mayor role," Michael Nutter told Cities Today.
Presently a professor of professional practice in urban policy at Columbia University's School of International and Public Affairs as well as a high-profile supporter of Hillary Clinton's US Presidential bid, during his time presiding over Philadelphia, Nutter championed the use of data and performance-based governance.
"The bottom line is that people want information to do their jobs and at the same time citizens need information which is why we created [the open data portal] OpenDataPhilly," added Nutter. "There are many challenges facing cities so having What Works Cities with people who have been in government is undoubtedly going to help improve the quality of life for citizens in those respective cities."
Mike Flowers served under Mayor Bloomberg from 2009 to 2013 as New York City's first Chief Analytics Officer. During his tenure, he founded the Mayor's Office of Data Analytics and implemented the city's internationally recognised Open Data initiative. Flowers gives the example of the benefits of aggregating data related to housing where at least nine agencies within the New York City Government deal with housing policy.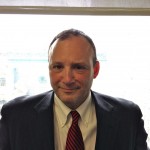 "What we are talking about is scraping the intelligence via the data from each agency's touch and using that to show where the city should be allocating its resources to prevent bad outcomes or else to incentivise better outcomes," said Flowers.
He explained that while there are different challenges from city to city, including on size, taxpayers are paying for similar services which lend themselves to optimisation.
"If I am taking data from Finance and giving it to the Fire Department, in a way which fits seamlessly, then I am not disrupting either agency and and when one agency is using another agency's data then that is robust communication," added Flowers. "By being able to pool that data and drive decision-making at its source, then you know what you know and you are acting on it in the right way, and it ultimately benefits citizenry and is a win for everyone."
As a What Work Cities Senior Fellow, Flowers will oversee a new Analytics Kick Start Programme run by WWC partner the Center for Government Excellence at Johns Hopkins University and will help facilitate the development of a community of city government analytics practitioners.