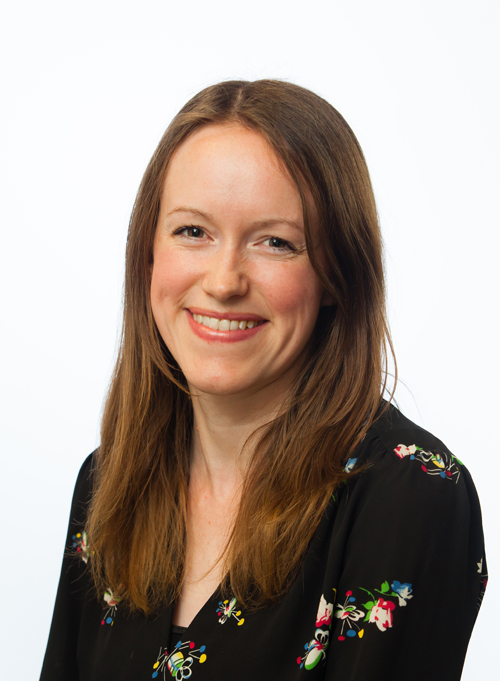 By Rebecca Fuller, Assistant Director at the Urban Transport Group and author of the report Automatic for the people? Issues and options for transport authorities on connected and autonomous vehicles
Whether it's a utopian dream or a Total Recall-style nightmare, visions of a future in which all vehicles are operating independently of human control often dominates discussions around connected and autonomous vehicles (CAVs). But the focus on this as yet hypothetical end state ignores the fact that we have actually already begun the journey on CAVs, with many vehicles boasting both connected and autonomous features in the form of GPS, WiFi, automatic braking and cruise control.
This matters because the shift between today's transport landscape and a fully automated one of the future will not happen overnight. Instead, we are likely to see an unpredictable, uneven, and, at times, undoubtedly messy transition in which human operated and self-driving vehicles are forced to share the same spaces. These uncertainties have important implications for cities in the here and now.
These include addressing a range of concerns from public safety and the costs of maintaining highways to a standard that allows CAVs to run safely and efficiently on them (and prevent obstacles such as low-hanging tree branches or even subtle graffiti markings on road signs from interfering with vehicle sensors), through to the impact on the urban realm and the provision of city-wide 5G connectivity, deemed as essential for CAVs to operate.
And much like the different levels of vehicle automation, the role city regions choose to take can be 'hands on' or 'hands off' (or somewhere in between).
In the US, several states have taken a laissez-faire approach in a bid to provide an attractive environment for innovation and investment. Yet this 'hands off' position can have dangerous consequences, as evidenced by accidents involving prototype autonomous vehicles, such as the death of a pedestrian in Arizona in 2018 after a collision with an Uber vehicle.
Singapore has taken more of a 'guiding hand' approach, topping the 'policy and legislation' category in KPMG's Autonomous Vehicle Readiness Index. The city-state has developed a three-phase road map for CAVs rollout, moving from testing in phase one, limited deployment in phase two to island-wide rollout in phase three. It has also amended legislation to allow the Transport Minister to regulate the use of CAVs in response to changes in technology.
In Helsinki, the city has gone for an alternative role as 'partner' rather than 'leader', opening its road network for experimentation with autonomous technology but with the view that CAVs must be integrated into the public transport system with the end goal of enhancing mass transit.
Whether transport authorities decide to take a 'hands off' approach as in many US states (with the option to intervene if negative outcomes occur), act as a guiding hand and thought leader as in Singapore, or something in-between the two as in Helsinki, there is no doubt that they have a central role in preparing for, and managing, the emergence of CAVs
Our report Automatic for the people? does not advocate one particular approach, as these can be shaped and influenced by the context and culture of each individual city (or country). But it does recommend that city regions adopt a "principles-based approach" to CAVs which reflects their goals for inclusive and sustainable economies "in order to steer CAVs policy in a way that maximises the wider benefits to people and places".
Whatever the approach, cities cannot do this alone, and in the UK context, central government has a role to play. It must provide a far greater focus on the highways CAVs will run on rather than just the vehicles themselves; it must set out a legal and regulatory framework which gives city regions the powers and flexibilities they need to trial CAV innovations and ensure consumers can enjoy the benefits whilst also ensuring public transport isn't 'hollowed out' or public safety jeopardised; it should offer adequate funding for city regions to build expertise and resources to respond to the challenges and opportunities CAVs are presenting; and it should give support for city regions to adjust to the series of transitions, where public service vehicles (from buses to road sweepers) may actually offer more immediately achievable results.
City regions require a seat at the top table with both government and industry to manage the roll-out of CAVs onto our streets and ensure that they are delivering on wider goals for people and places.