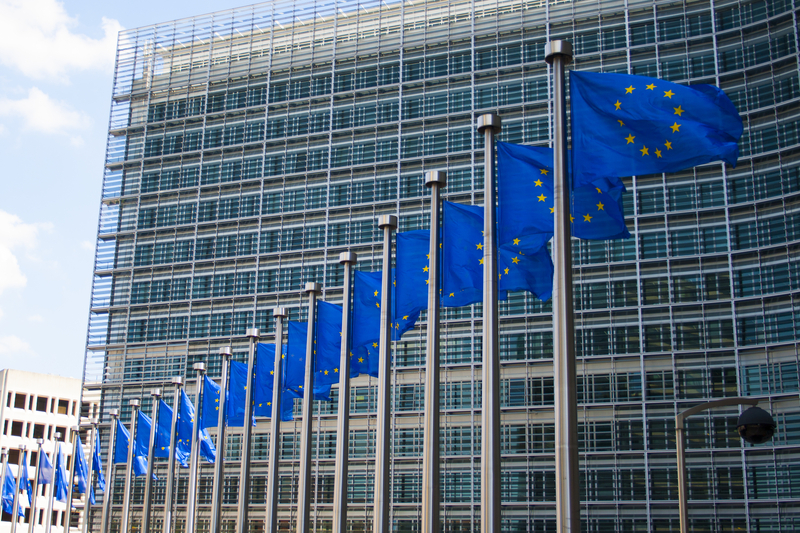 A new approach to data sharing outlined by the European Commission (EC) last week could accelerate smart city initiatives. Potential benefits include more advanced solutions to climate change, health and mobility challenges; better ability to port innovation between cities; and new personalised services for residents.
A spokesperson for the European Commission told Cities Today: "The regulation will facilitate data sharing across the EU and between sectors to create wealth for society, increase control and trust of both citizens and companies regarding their data, and offer an alternative European model to [the] data handling practices of major tech platforms.
"We need to have safe and secure data management to make sure that our citizens and companies can fully benefit from the potential of data."
The proposed Data Governance Act would be the first piece of legislation to underpin the European data strategy, outlined in February. The strategy aims to create a single market for data, where private and public entities can fully control the use of the data they generate, as well as benefit from the use of high-quality data themselves.
Portable services
The legislation seeks to make the reuse of data held by the public sector more widespread, including sensitive data which is subject to data protection legislation, intellectual property, or containing trade secrets or other commercially sensitive information. This could improve cities' ability to monitor and analyse large amounts of data and foster the creation of more cross-domain services.
"With these new rules, such data can now be shared. They can be made available for reuse because their level of legitimate protection will be maintained, even if they travel to another country," said Margrethe Vestager, Executive Vice-President of the European Commission.
The regulation also defines a set of rules for data intermediaries, which will act as neutral, trustworthy 'organisers' of data sharing.
This aims to give public bodies and companies confidence that their data will not be used for any other purposes than the ones they have specifically agreed to. It is intended as an alternative model to the data-handling practices of big tech platforms.
This functionality could facilitate data transfer between cities and enable the creation of portable data-driven city services.
Data spaces
The new rules would pave the way for sectoral European' data spaces' which were outlined in the data strategy. European Data Spaces will allow data from across the EU, both from the public sector and businesses, to be exchanged in a trustworthy way and at a lower cost to boost the development of new data-driven products and services. The Commission plans to invest €2 billion (US$2.4 billion) for the development of data spaces, which will be composed of both the technological infrastructure and governance mechanisms.
Nine data spaces have been proposed:  health, environment, energy, agriculture, mobility, finance, manufacturing, public administration and skills.
The environment data space will be one of the first to be created and is envisaged as a common data ecosystem to help cities and others achieve their climate goals through digital technologies.
Data altruism
In addition, the regulation will allow individuals to participate in sectoral data spaces and to give access to data about themselves through a personal data space. This could facilitate the creation of personalised, user-friendly smart city solutions, such as tailored mobility services that indicate the least polluting route with the least traffic.
The proposed law will also make it easier for individuals and companies to make their data available for the benefit of society in the form of 'data altruism'. For example, they could opt to make their mobility data available to improve the traffic situation in their city.
Thierry Breton, the EU's Commissioner for Internal Market, said: "We are defining today a truly European approach to data sharing. Our new regulation will enable trust and facilitate the flow of data across sectors and Member States while putting all those who generate data in the driving seat. With the ever-growing role of industrial data in our economy, Europe needs an open yet sovereign single market for data. Flanked by the right investments and key infrastructures, our regulation will help Europe become the world's number one data continent."
The EC says the Data Governance Act is in line with GDPR, consumer protection and competition rules.
The proposal will be debated by the European Parliament and the Council of Ministers before it is adopted.